If you're in sales, you're probably looking for high rewards. And we get that. You want to be rewarded for your hard work.
Sales can have its tough moments, and it's understandable that you want the glory and the pay packet to reflect your efforts.
At OSV, we have been rewarding highly successful sales professionals since 1997, and we are keen to help others know how to end up with a sales job with high rewards.
What should you ask in your interview?
Okay, so you're looking for a new sales job and every job you go for is promising the earth. How do you know what's genuinely realistic and what's simply carrot dangling tactics to get you on board?
There are some ways to be sure about the decision you are making, and we would highly recommend you follow these steps. A job is a big decision and there's nothing worse than being in a position when you do not get the praise or reward you deserve. So, these are the things you should be asking when you are in your next interview;
Ask for a

detailed explanation of how the commission structure

works

Ask

how much their existing performers earn

Ask

how much the last new starter earned in the first six months

Ask to

speak to the existing team and find out the reality from them

Ask about how they will

help you achieve high rewards

For example, are leads provided?
Will they provide great training and product knowledge?
Are there any

caps on commission?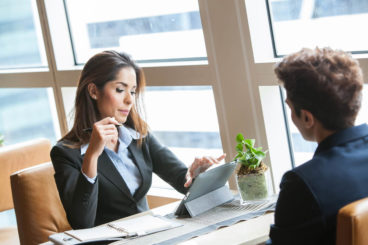 If you ask these questions, then you should be able to get a good idea of whether you will be rewarded highly in the job on offer.
What rewards can you expect in a sales job?
Honestly, this varies from company to company. Some companies think it is enough to simply pay you a salary. Others will have incentives, bonuses, and attractive commission and recognition schemes.
Ideally, you will want a job with uncapped commission, and a realistic threshold for earning a commission.
The rewards you get in your sales job pretty much depends on what kind of sales job you work in.
For example;
If you work in a call centre, there is a database of customers who call in and you upsell. However, this will offer lower rewards than a sales job where you do the full cycle yourself; from attracting the client to closing the deal.
A call centre will offer several small incentives and a great team buzz; however, it's not for everyone. Let's be honest, no job is for everyone. It's about working out what rewards you want.
Field sales can have high rewards. However, you often need to knock on doors and cold call. This means it can take time to get to the big numbers.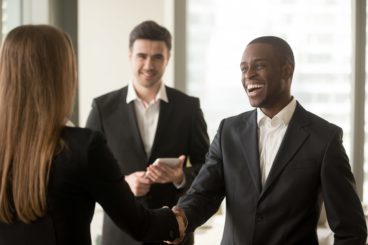 A company where you are selling from start to finish with warm leads is a good way to go.
Again, this depends on you.
Don't forget that the industry you are selling in can affect the rewards you get. For example, if you are selling products that cost £5, the rewards are likely to be significantly less than if you sell products for £5K.
What rewards are you looking for in your sales job?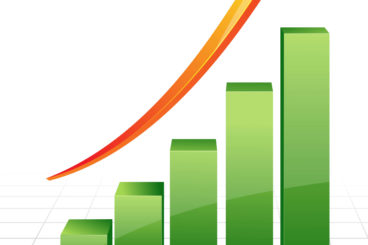 What is the aim?
Do you want to earn 25K? 50K? 100K?
It's important to start with that. Not every job will have the potential to reach these numbers, so if you know what you want and where you want to be, you can select the right job to suit you.
If you are looking to earn maximum rewards, it will benefit you to treat your sales job like your own business. For information and tips on how to benefit from this read our article on how to treat your sales job like your own business. 
Choose a company that has the resources and support
If you are looking for a highly rewarding sales job, then it's important you pick a company with the training, resources and commitment towards helping you maintain exceptionalism in what you do.
Some companies give you the yellow pages and send you on your way. While this may be great for some, it's not everyone's choice.
We would recommend that you join a company that has a team focused attitude.
Something else that you might want to consider is getting a sales job where you don't have to worry about the administration.
Why?
Well, sometimes you are expected to do all your own admin whilst achieving sales targets. This can slow down the speed at which you get your rewards.
If you join a company with an admin team and sales support staff, then this will help you hit those big numbers quickly.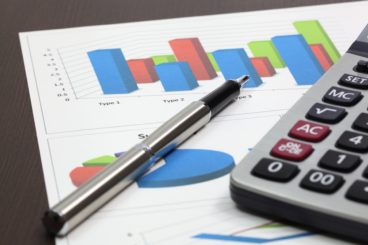 Technology
Let me explain. If you need a laptop for working remotely, ask exactly what you will get. You should also ask if you will be able to log on after hours if you are expecting that all important deal to come back.
Technology is in every aspect of our lives, and if your company doesn't have the tech, then you could struggle.
Marketing
There are no sales in today's society without the need for great marketing. Be sure to join a company that understands this and embraces marketing strategies with open arms. The company you work for should make sure the sales and marketing teams unite to achieve great results. A great marketing team will help you get those deals back and make your life so much easier.
So, as you can see, there are quite a few things you should do to ensure that you give yourself the best chance at getting a sales job with high rewards.

Andrew enjoys: Movies and travelling to new cities to explore different cultures.

Andrew has been in the motor trade for over 20 years. What he enjoys most about his job is the team spirit and the dedication of his work colleagues. He also appreciates the teams input in the improvement of the company.

Latest posts by Andrew Kirkley (see all)