Ah German engineering, you can't go wrong. Or, can you?
While they may have been criticised for their emissions scandal, Volkswagen's reliability has never really been thrown into question. Mainly because it's a German car, it's going to be reliable, isn't it?
Well, not necessarily. A study by WarrantyDirect found that we think German cars are much more reliable than they actually are, including Volkswagen's.
So, are Volkswagen reliable? Are they a pioneer of trusty German engineering, or do they fall behind their Japanese rivals?
In this article, we look at how dependable Volkswagen are and how this compares to their main rivals.
It's a bit of a mixed bag when it comes to Volkswagen. The survey by WarrantyDirect found that Volkswagen were ninth in terms of unreliability, with 1 in 52 engines resulting in failure. Interestingly, this is better than their German counterparts, Audi and BMW, with a failure rate of 1 in 27 and 1 in 45 respectively.  
J.D Power rank Volkswagen even lower than the WarratyDirect survey, ranking them 2 out of 5 for overall dependability. This puts them in "The Rest" category, which is not the category you want to be in.
The ConsumerReports survey of 2016 says very similar. It ranks Volkswagen as 22nd out of 29th for reliability with a reliability score of just 30 out of 100. This is down nine places from last year. The average reliability score for this survey is between 41 and 60, so Volkswagen are pretty below average in this case.
ConsumerReports have noted that Volkswagen have had problems with the four and five-cylinder engines found in the Jetta, Passat, and some other models.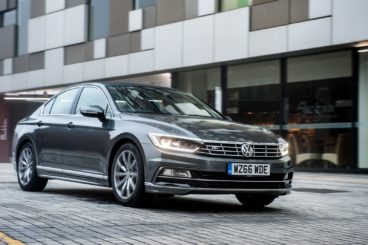 Is the Volkswagen Golf reliable?
That said, if we look at what owners of the Volkswagen Golf have said on AutoExpress, there have been some very positive reviews. Admittedly, not all of them are positive and there are many that have had their faults. But, overall, it does seem that Volkswagen Golf owners are more or less pleased with the model. According to WhatCar? the Volkswagen Golf is above class average for many things, including bulbs, cambelt and brake pads. This is impressive, and means that you won't have to get these repaired or replaced until further into the Golf's life than you would if you had a different make or model. reliability index gives it an average rating, with a reliability index of 113. This is average, as the industry average is about 118.
Volkswagen Passat reliability
However, if you look at the reviews from owners of the Passat, you can see that there are some really good reviews, but also a lot of bad ones in terms of reliability. There is an awful amount of 1/5 and 2/5 reviews on there. But as we mentioned, there were problems with the engines in the Passats. reliability index doesn't give them a great score and awards them a reliability index of 145. WhatCar? also report that the Passat has lower than class average reliability for pollen filters, brake pads and wiper blades.
Is the Volkswagen Tiguan reliable?
The Tiguan is a popular car, but how is its dependability?
Reliability Index gives it a fairly low (or high) reliability index of 149 meaning that it's not that reliable at all. It's the main issue appears to be with the engine, accounting for 31.64% of problems. J.D Power has also rated the Tiguan as unreliable, awarding it just 2 out of 5, the lowest they offer. We go into more detail about the Tiguan's reliability in this article here.
Overall, Volkswagen aren't looking that reliable. But, looking at what owners have said, it could be more down to the model than the manufacturer as a whole.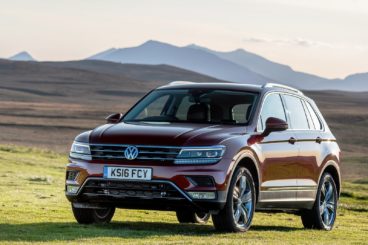 Why are Volkswagen's unreliable?
So, why are they unreliable?
Well as we mentioned, ConsumerReports reported faults with the engines in some VW models including the Passat and Jetta, so much of their unreliability could stem from that. Another issue could be the modern technology put in some of the VW models. While modern technology is great and a very good selling point, it can come with it's own faults and this can bring the overall reliability down.
It does look like, judging by the surveys and the consumer feedback, that much of Volkswagen's unreliability sits with its engines, rather than its technology like many of its German counterparts.
How reliable are consumer surveys?
This is where we justify our use of consumer surveys to judge how reliable a car is.
We use consumer surveys and customer feedback as a way of judging a car's reliability because the information is coming from those who actually drive the car. This means that consumer websites can take the information from the customer feedback and come to a conclusion based on this feedback. WarrantyDirect gather their information from the 50,000 extended warranties they have provided to customers. They use the information that they have gathered when someone makes a claim.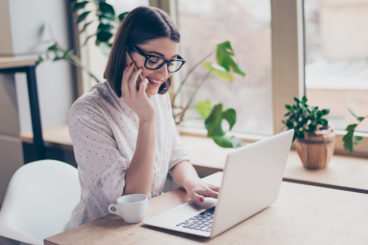 That said, consumer surveys are not without fault. If we are looking at overall customer satisfaction, there could be things that bring it down that aren't related to reliability at all. For example, many German cars withheld from including cup-holders for a long time. While this may seem like a minor problem, many drivers did in fact take issue with it and this affected their overall satisfaction with the models. While cup-holders might not have been an issue for Volkswagen, there could be other factors that have brought the overall satisfaction down. And, this includes the emissions scandal. There is no doubt that the emissions scandal lowered customers satisfaction with the brand.
Overall, though, consumer reports and surveys are pretty accurate when it comes to reliability as they use a fair bit of solid evidence to back up their findings.
Volkswagen vs. Ford vs. Toyota
Volkswagen have quite a few competitors. The small and medium-sized car markets are so saturated that almost every brand is in competition with each other. However, two of Volkswagen's main competitors are Ford and Toyota. So, how do they fare against each other when it comes to reliability?
It's actually quite interesting. Ford and Volkswagen are known in their home countries as a feat of engineering, both having a rich history. But in reality, they aren't half as reliable as some of their competitors, including Toyota.
In the WarrantyDirect survey, Toyota came second for reliability, with only 1 in 171 engines resulting in failure. Ford didn't do as well, but still came in the top ten in eighth place. WarrantyDirect found that 1 in 80 cars resulted in engine failure. This is considerably better than Volkswagen who came ninth for most unreliable with a 1 in 52 failure rate.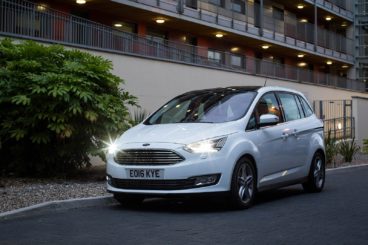 The 2017 ConsumerReports survey also put Toyota in second place for reliability, giving it a reliability rating of 78 out of 100. Again, this is better than both Ford and Volkswagen. Ford didn't fare too badly, just scraping into the 'reliable' category at 18th and a reliability rating of 44. As we mentioned above, Volkswagen didn't do too well at all, coming in 22nd with a reliability rating of 30.
Compared to Ford and Toyota, Volkswagen are pretty unreliable. However, Toyota are extremely reliable, and are renowned for their reliability. So Ford and Volkswagen were never really going to come off looking good when compared to the brand. That said, Volkswagen still didn't do as well as Ford and has come across looking distinctly below average.
Which Volkswagen cars are the most reliable?
It isn't all bad, there are still Volkswagen cars that are more reliable than others. The following are reported to be the most dependable;
2016 Volkswagen Tiguan

2017 Volkswagen Tiguan

2014 Volkswagen GTI
All of these have either scored 3, 4 or 5 out of 5 on J.D Power for reliability, and the GTI has scored 5 out of 5 for both quality and performance and design.
Which Volkswagen cars are the least reliable?
The following models are the ones that are the least reliable Volkswagen models; 
2014 Volkswagen CC

2010 Volkswagen Touareg

2013 Volkswagen CC
These all scored 2 out of 5 on J.D Power for predicted reliability.
So, are Volkswagen really unreliable? It depends what model you go for. As you can see, the Tiguan has done well on J.D Power, and many drivers say that the Golf is a very reliable car. But, the Volkswagen CC and the Passat have not fared as well, and their reliability is very much below average. As a whole, Volkswagen haven't scored highly on dependability. If you are looking for longevity over everything else, then it is worth looking at Volkswagen competitor, Toyota. That said, Volkswagen make good cars, and consistently score highly on performance, design and overall quality. Perhaps a little bit of unreliability is worth a car that is well built and great to drive. 
Have you seen the latest Volkswagen I.D Crozz concept? Watch the video below!

Holly enjoys: Reading, music and spending time with friends.

Within a week of Holly starting work at OSV she became an indispensable part of the marketing team. She's very intuitive and gets on with the whole office effortlessly.

Latest posts by Holly Martin (see all)