Author Archives for Andrew Kirkley
About Andrew Kirkley
Andrew enjoys: Movies and travelling to new cities to explore different cultures.
Andrew has been in the motor trade for over 20 years. What he enjoys most about his job is the team spirit and the dedication of his work colleagues. He also appreciates the teams input in the improvement of the company.
We give you some of top tips when renting a car in the short term...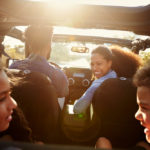 If you are going on holiday then the chances are you will want to rent a car.But how do you know you're getting the best deal? Or that you are dealing with a good company?In this article, we give you some insight into the rental car industry, and let you in on some secrets that will help you when looking for a rental car.