Author Archives for Chris Meek
About Chris Meek
Chris enjoys: Champagne, walking the dogs and time with family.
He's known for a great joke and a big character, despite not being the loudest in the office. He's friendly and can be heard singing every so often. He likes treating each customer with an entirely unique approach, making sure every one of them knows they've got his full attention.
Is Business Contract Hire Cheaper Than Personal Contract Hire?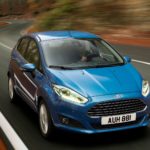 One of the questions we get asked a lot at OSV is 'why is business contract hire cheaper than personal contract hire?' It's a completely valid question, of course, because you want the best deal you can get. And, if you can lease a car through a business, then you would want to know if that is the cheaper option. There are a few reasons why business contract hire can be cheaper than personal. So in this article, we are going to talk about the main differences between the two, and why one might be cheaper than other. Firstly, let's discuss the differences between the two lease agreements...