Author Archives for Faye Lindeck
About Faye Lindeck
Faye enjoys Music, Dog Walking and Socialising with friends.
Faye is an experienced blogger with a keen eye for finding excellent information about the subjects she writes about. Giving OSV blog readers the most accurate knowledge.
Are you a builder in need of a van? We explore in this article all the information you need to know and the best vans for builders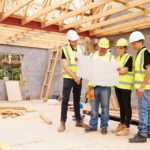 The building trade is becoming increasingly popular. This has been since the introduction of 'work and earn' learning incentives such as apprenticeships. Another contributing factor to this growing trade is the pressure on governments to build more housing. The UK simply does not have enough homes to house everyone living here. Combine this with the low mortgage interest rates which have also made the demand for property much higher and you can see why it's such a valuable trade. Builders undertake a variety of roles under their humble title and are often thought of as the glue that holds a construction project together. It is therefore imperative that builders have a trusty and reliable vehicle. The ability to get from job to job and between trade suppliers and site is essential. Because a builder typically sets their hand to most construction efforts they will need to be prepared with a full toolkit and enough space for the materials to fulfil a wide variety of jobs. A builder can construct anything from a garage, extension, even a home built from scratch so you can imagine the variety of materials needed to cover all of these jobs. Therefore their vehicle requirements can be a challenging consideration. Deciding between a pic [.