Author Archives for Holly Martin
About Holly Martin
Holly enjoys: Reading, music and spending time with friends.
Within a week of Holly starting work at OSV she became an indispensable part of the marketing team. She's very intuitive and gets on with the whole office effortlessly.
Thinking about leasing your next car? Here are some things you should consider...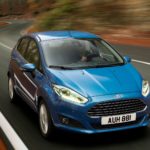 Around 20% of all new car transactions are leases. Having the option to drive a brand new car every two or three years is very appealing to most people and with the amount of great deals available, leasing is become increasingly popular.But, should you lease your next car? Aside from the fact that you get a new car every few years, leasing does have its good qualities. However, it isn't for everyone. At OSV, we help people decide if leasing is for them every day, and have done so for almost two decades. So in this article we will be looking at the pros and cons of leasing, and whether you can get a better deal if you lease your next car. There are lots of advantages to leasing a car such as...