1 to 5 years is quite a long time. It might not feel it, but it's a lot of driving and it's a lot of time in your lease car.
It's also a long time to try and not damage your lease car. But sometimes, the damage is inevitable. Be it a scratch, a dent or something internal such as having to replace air filters or spark plugs.
If you don't get these things fixed by the time your lease contract is up, then you could incur charges. But there are ways to avoid this.
In this article, we'll be looking at how to pre-emptively avoid damage charges, how to avoid them before inspection and what happens if you do get charged.
What happens at the end of my lease contract?
When your lease contract comes to an end, your car will undergo an inspection. This will happen either a week before or on the day of collection. When it happens is down to the finance house, so it's best to check with them.
The inspection will be for any damage to your lease car. The inspector will judge the condition of the car within the BVRLA Fair Wear and Tear guidelines. These are the guidelines all lease companies must adhere by when it comes to the condition of the lease car upon return.
If your inspection is a week before the collection of your lease car then you're at a distinct advantage. If there is damage on your car, then the person inspecting will tell you this. This means that you will have a week in which to get your car fixed in order to avoid charges.
If the inspection is on the day of collection then you are obviously at a disadvantage. If your lease car is damaged, then you will receive an invoice for the damage shortly after the car has gone back. You'll have to pay it, of course. Unless you want to dispute it, but we'll talk about that later.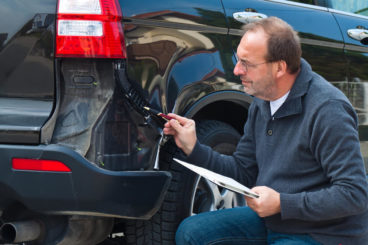 How do I avoid damage charges on my lease car?
Take care of your vehicle. It's as simple as that. There are quite a few ways to ensure that you are looking after your vehicle. These include;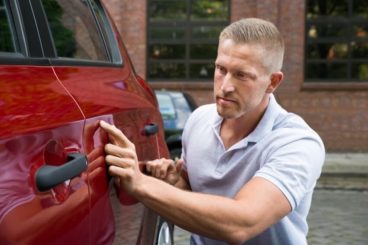 Getting your car serviced regularly
Referring to your BVRLA Fair Wear and Tear Guide regularly
And, if your contract is longer than the warranty on your car, you may want to consider getting an extended warranty.
We would definitely advise you inspecting your car yourself first. Look at it as if you were going to buy it and compare your observations with the Fair Wear and Tear Guide. Then, if you think you need to get something fixed, go and get it fixed. The lease company will not shop around for the best deal when it comes to repairing costs, so leaving it up to them probably won't be the cheapest option. If you're in doubt, ask the finance company.
Also, when your car is undergoing its official inspection, take photos of each panel, alloy and seat of your car with a date and time stamp on it. Just in case you need to dispute something.
Servicing your lease car is probably the easiest way to ensure that you don't face any extra charges when you return your lease car.
You have to get your lease car serviced throughout the contract. This will be stipulated in your contract and is the same with every lease agreement.
How often you have to get your lease car serviced will depend on the model and the manufacturer. Some will set servicing at 20,000 miles or 2 years, whichever is first. Some may be once a year or 12,500 miles.
It is very strongly recommended that you get your car serviced at a franchised dealer. It doesn't have to be the supply garage, but any dealerships that supply vehicles of the same brand. This also tends to be stated in your finance agreement.
While it may be more expensive than your local garage, it's for your benefit. You'll be dealing with highly trained technicians who will have access to the latest diagnostic equipment and genuine parts. They will also record the service on the manufacturer's database. If you go to a third party garage to get your car serviced you run the risk of incurring charges at the end of your agreement.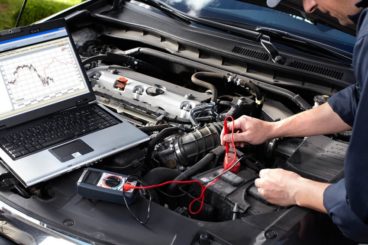 Your BVRLA Fair Wear and Tear Guide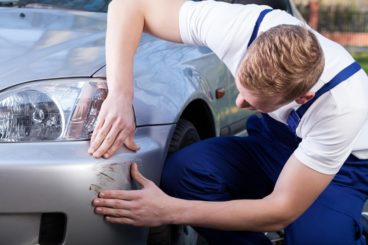 The BVRLA Fair Wear and Tear Guide is something that every dealership, finance house and broker must abide by when inspecting cars for return.
If your vehicle broker is a member of the BVRLA then you will be given a copy of this guide at the start of your agreement. It's important that you keep hold of this because it will prove invaluable come collection day.
The guide lays out the guidelines for what is and isn't acceptable in terms of the vehicle's condition when it is returned to the finance house. This includes everything from what is acceptable on the exterior of the car, to the interior, to the engine and tyres.
Should you get charged by the finance house and you feel that this charge is unjust, then you can dispute it.
Each finance house has their own process in regards to this, so you'll have to contact them straight away. Some will want you to email them, some phone, and some will ask you to file a formal complaint by post.
If you feel you are within the BVRLA guidelines, then you have a good chance of getting the charges dropped. However, if the finance house is going to uphold that charge, then you can contact the BVRLA. They will help you with conflict resolution, and their decision is final.
So, it's really important that you keep your BVRLA guide for the duration of your contract.
Most warranties are three years long, but some lease contracts go on for longer than that. Therefore, you may be unprotected for the last few years of your contract should anything go wrong.
So you may want to consider extending your warranty. Most manufacturers offer the option of extending your warranty. This tends to be through their website, but you may also be able to do this at your local dealership or through a third party.
However, the extended warranty doesn't cover everything the warranty does. It does not cover fair wear and tear. So, thing such as door seals because these are susceptible to perishing over a certain period of time.
But, it does cover you just in case.
So, there are ways you can avoid incurring damage charges when you return your lease car. Though they may seem obvious, they're worth noting. If you ensure that your car is serviced regularly at a franchised dealer and you refer to your fair wear and tear guide throughout the contract then you know you've done everything you can to ensure you don't incur charges.
Ultimately, though, if your vehicle is damaged in any way then the best thing to do would be to get it fixed as soon as possible.

Martin enjoys: Meals with friends and family, swimming, films, sports and playing his guitar.

Martin loves to challenge the team to make sure every aspect of the leasing process is clear and fully compliant, but that doesn't mean he doesn't love to joke around as well. He's always smiling, even on the busiest days in the office.

Latest posts by Martin Mitton (see all)