There's an app for pretty much everything. For example, there's an app that's a stapler. Of course, it doesn't actually staple anything, it just keeps score of how many times you have virtually stapled. Or, how about the Android app 'Send Me To Heaven'? This app measures how far you throw your phone up in the air. Because that's not going to end in absolute disaster.
So there are loads of useless apps that literally no one needs. However, every now and then, you get some pretty useful apps. These apps can make life significantly easier and more enjoyable and there are apps for pretty much every daily task. Including driving.
We're going to look at some of the best driving and motoring apps for every driving situation. All information on these apps is correct at the time of writing (November 2016)
The best apps for car and motoring news
For those petrol heads among us, there are quite a few apps that provide the latest motoring news and views, but here are our favourites;
Car Buzz
Car Buzz provides news, reviews, previews and rumours on more car manufacturers than you can possibly think of. The app is updated every day with the latest motoring news, and you can comment and share your favourite articles. Plus, it's free.
Motor Trend News
Get coverage from the world's biggest auto shows and watch world-class videos with the Motor Trend News App. Their news feed is constantly being updated, and they have offline reading, which means that you can still keep up to date with the latest reviews even when you aren't connected.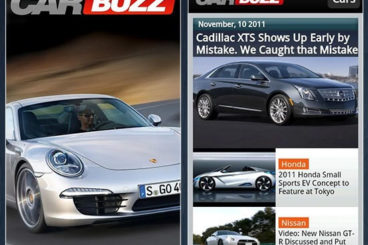 The best apps for parking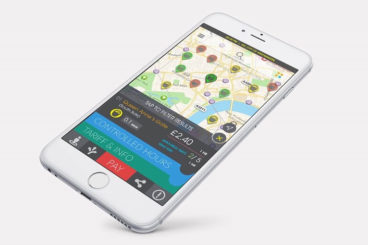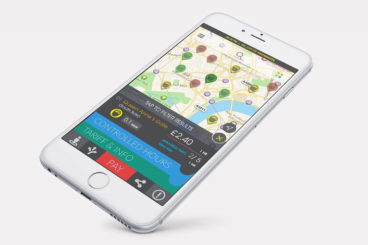 London

Edinburgh

Manchester

Birmingham

Brighton

Bristol

Bournemouth

Portsmouth

Coventry

Norwich

Cambridge
AppyParking is an app that shows you every parking zone in the cities above with information regarding their opening times, their restrictions and how expensive/cheap they are. It's pretty convenient if you're visiting the city and you don't know the best places to park and could save you a small fortune.
AA Parking App
For real-time reports on where to park across the UK and Ireland, the AA Parking app is an absolute must. You also get directions to the car parks, opening hours, prices and Park and Ride locations.
Parkopedia
It's Wikipedia for parking. With Parkopedia you can find parking spaces in 52 countries. While you probably won't need to find parking spaces halfway across the world, it's good to know that you could if the situation arose. Parkopedia also has filters to narrow down your car park search including free, covered, and car parks that accept credit cards. And it also gives you directions to a free space.
Parkopedia is also compatible in Jaguars and Land Rovers that have the InControl Apps, so you won't even have to use your phone. The only downside is that you have to pay £3.99 for the premium app. But when you're driving around China in desperate need of a parking space, that £3.99 will be nothing.
The best app to monitor your driving
Monitoring your driving is becoming easier and easier and it's a really great way to not only ensure that you are driving safely, but also to lower your insurance too.
Aviva Drive App
We've all seen the adverts, and the Aviva Drive App is actually a really good investment. The App tracks your driving via GPS and will monitor you for 200 miles. This will give you an overall score of how safe you are as a driver. If you are score highly, then you will be rewarded and if you score extremely highly then you could end up saving around £150 on your insurance.
The best apps for on the road
There are loads of apps out there that are perfect for when you are driving. Of course, we don't mean you using them while you are driving, but these help with traffic news, doubling up as a dash cam and ensuring you don't cave and reply to that text at the traffic lights.
Waze
Waze is the 'world's largest community-based traffic navigation app.' With Waze, you can receive alerts when you approach accidents, hazards, traffic jams or accidents. And, this is all in real time. Also, if your friends have the app you can see them driving to your destination. While this could be slightly creepy to some, it's perfect for those who don't want to be waiting for their perpetually late friends.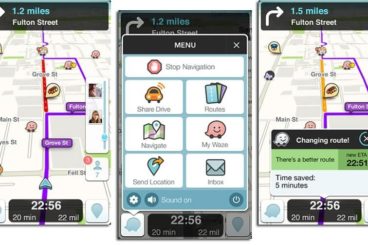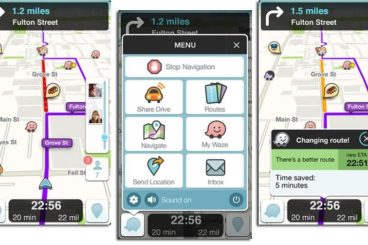 iCarMode
iCarMode is a must for all drivers with iPhones. iCarMode works as an in-car dashboard, allowing you to access music, favourite contacts and GPS apps such as Waze and TomTom without having to look down for too long. Whether it's changing a song, changing destination or trying to call someone, using iCarMode will make these tasks considerably safer.
AA App
The AA App is perfect for both members and non-members. Who else would you trust to plan your journey? You can also have filters that avoid tolls, congestion charge zones and motorways and get real-time information with their Traffic Watch feature.
Members also get  20% off at a variety of restaurants with the app and are able to report breakdowns via the app. Also, if you do break down, you can track your AA recovery. Other features include looking at car parking spaces and the cheapest places to fill up your tank.
The best apps for distraction-free driving
In a switched on world, it's hard to switch off. And that includes when we're driving. Therefore, quite a few of us could do with some apps designed to keep your drive distraction-free.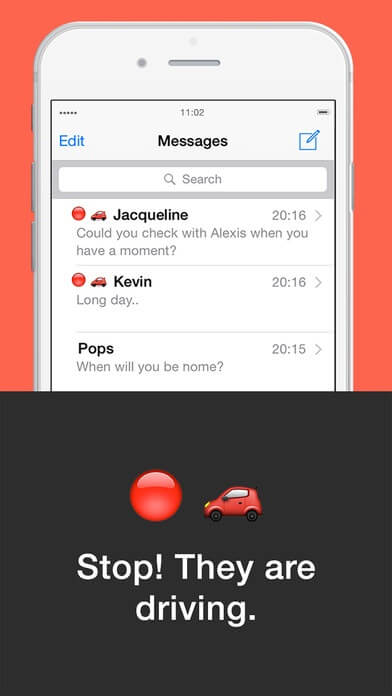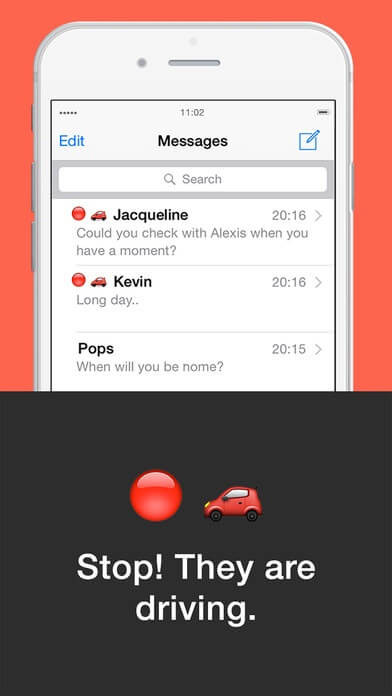 Wonder
The Wonder App is something that has seriously impressed us. If one of your contacts has the app and is driving, a red dot will appear next to their contact. You can also get notifications when that person has finished driving so you can contact them.
Also, if you have the app but some of your contacts do not and they text you, it will send them an auto-reply text notifying them that you are driving and can't reply. The text they sent you will then be delivered after you stop your car. See, told you it was impressive.
Drive BeeHive
Drive BeeHive is a great incentive to stop texting and driving. Aside from not causing a potentially fatal accident, of course.
The app lets you pair with someone else either as a sponsor, or a driver. The sponsor will enter a reward and a number of miles that the driver has to do before they get that reward. But it's not that easy. Once the app is opened, the drivers' phone will turn into a  lock screen and it will start logging "safe miles". As long as that phone isn't used while the driver is behind the wheel, the "Safe Miles" are logged.
The catch is, if the phone is used, the miles are reset. Completely. And the driver will have to start all over again.
As soon as the driver reaches the required amount of miles, the sponsor is notified and they can give them the reward. Positive reinforcement can save lives.
So there are our best apps for common driving situations. Of course, these aren't the only apps on the market but they have all received good reviews, are free (or relatively cheap) and a majority of them are available on both the iPhone and Android.

Latest posts by Rachel Richardson
(see all)