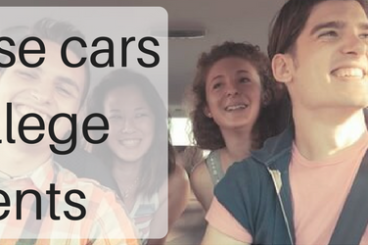 You're all ready for college or university and you're looking at getting a new car. Have you considered leasing?
Leasing your car for college or university is a very viable option for some and we do recommend that you consider it as a valid option when looking at a new car.
But, which cars are best to lease for college students? In this article, we look at the best lease cars for college students, whether leasing is right for you as a student, and what to look for when choosing a car.
What are the best lease cars for college students?
When it comes to looking at lease cars for your time at college or university, you are probably going to want to look at cars that come with low running costs, low insurance costs and don't cost too much monthly. So, you're probably looking at the smaller, city cars as your lease car. The following cars aren't the only ones available of course, but we personally think these are some of the best and ones that you should definitely consider.
The Citroen C1 perfect for your first lease car and makes the perfect car for students. It's small which means it's easy to park which is beneficial if you are living away from home and parking spaces are few and far between. It's also cheap to run and insure as it sits in insurance group 1. If you need a car to get you from A to B then the C1 is perfect for you. You can watch our video review of the C1 below.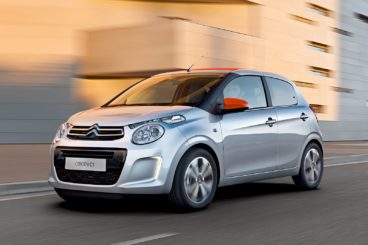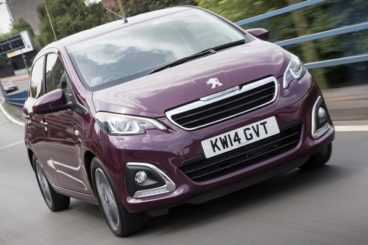 The Peugeot 108 starts at the same price as the C1 and is very similar. However, it does sit in a higher insurance group. That said, it has a combined mpg of 68.9 which you can't argue with. It also looks stylish and comes with a good amount of standard equipment.
Smaller than the Golf but with just as much personality, the Volkswagen UP! Makes a perfect car for students. It's faster than other city cars, reaching 62mph in 14.4 seconds and sits in a lower insurance group than the 108 in insurance group 2. It is more expensive than the previous two but you know that, with a Volkswagen, you're going to get a great, reliable car.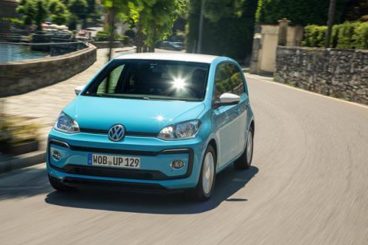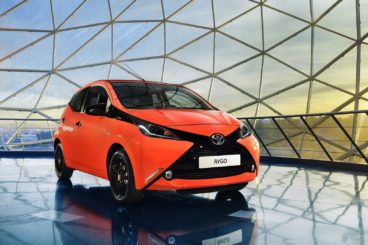 If you're looking for something a bit more quirky and eccentrically designed then the Toyota Aygo is perfect for you. Faster than the UP! With a higher mpg, it's the underrated gem of the city car line-up. It does sit in a higher insurance group though and is more expensive, but with a good amount of standard equipment and a quirky design it's hard to argue with the price. You can watch our video review of the Toyota Aygo below. 
The Fiat 500 has become as common on our roads as a Vauxhall Corsa or Ford Focus and with good reason. It's quirky looks and fun colours make it appealing as a first car. It's nippy, and comes with a good amount of standard equipment. It does have a higher insurance group though and a lower mpg. However, if you're looking for something stylish and small enough to fit into pretty much any parking space, then the Fiat 500 is perfect.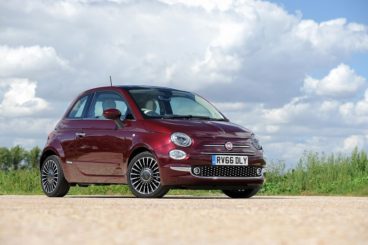 So there are our top lease cars for college or university students. As we said, these aren't the only cars that are available and there are plenty more that could be suited to you, but these are our top picks.
Can a student lease a car?
There is no reason why a student cannot lease a car. As long as you can make the monthly payments then there is nothing to stop you from being able to lease a car.
However, that doesn't mean you will qualify for car finance. One of the things that lenders look at before they approve car finance is credit score. Unfortunately, if you are a young person the chances are you don't have much of a credit score, if one at all, and this can work against you as much as having bad credit can. This is because the lenders don't have the confirmation that you can make the payments if you don't have much of a credit history to prove you can.
There is, however, a way around this. And that's by using a guarantor.
A guarantor is essentially somebody who will take on your payments if you fail to make them. They can be anyone as long as they are over 21 years of age, have a good credit score and are not financially linked to you. In this case, it would more than likely be a parent, but it can also be a friend or other family member.
Having a guarantor would definitely increase your chances of getting car finance as the lenders have the security that even if you fail to make the payment, your guarantor will take over from you. You can read more about guarantors here.
What are the advantages of leasing a car for college?
After all that, is it a good idea to lease a car for college? There are many advantages to leasing a car when you're a student, for example;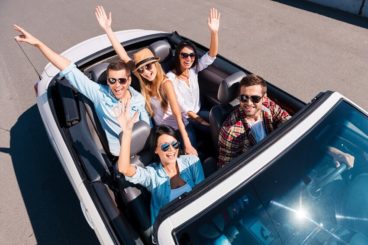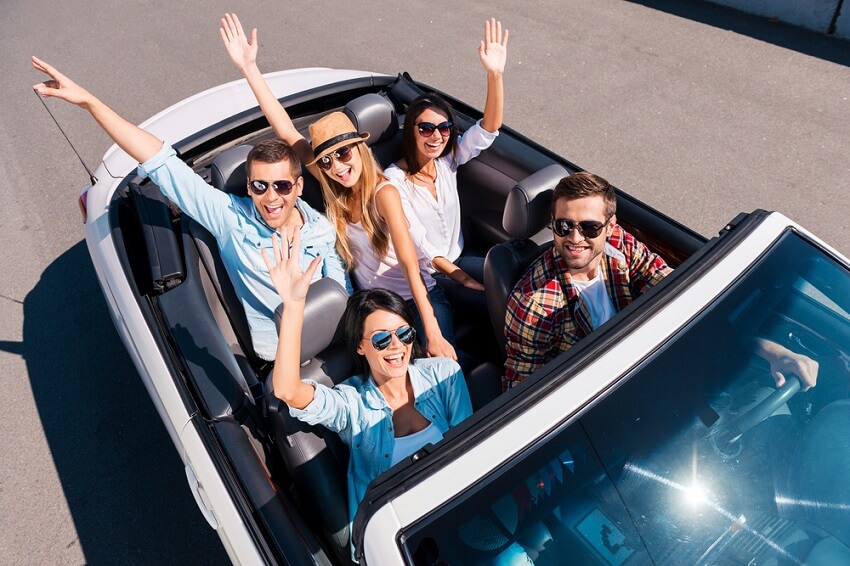 You get a brand new car

This is obvious, but getting a new car comes with huge benefits;

It will be in warranty

It won't need an MOT until the third year

Because it is brand new, it will be more reliable than a second hand car

So, quite a few benefits come with getting a new car
It is cheaper than buying a new car

If you are leasing, you are only paying for the depreciation. This means it tends to be cheaper than if you were to buy a car and get it on a hire purchase agreement. This is beneficial when you are trying to budget for college or university.

Making the monthly payments on time will help your credit score

Those monthly payments will do wonders for your credit score, making things a lot easier in the future.
For more information on leasing for students you can read our article here.
What should I look for in my lease car?
When you are looking at cars for college, there are some things that we recommend you look out for. For example;
Efficiency

You don't want to have to spend all your money on fuel, so a car with a high mpg will be beneficial to your wallet

Low insurance groups

When you lease, you have to get fully comprehensive insurance. This can bump the price up and over your budget. Look for a car that is in a low insurance group to ensure that this doesn't happen to you

Size

Sure, a big car is nice, but will it fit in the campus car park? Small cars are easier to manoeuvre and mean you can nip around the city and park in smaller spaces
So those are the top cars to lease for college students. Leasing is a great way to boost your credit score, and with affordable monthly payments, is easy to budget for. Using a guarantor will boost your chances of being approved for finance, so that's something we recommend you look into. Hopefully this has educated you more on the type of cars available to you, and what to look out for when you are shopping for your new car. We supply a huge number of makes and models at OSV, so you can use our search function below to find the perfect car for you.

Latest posts by Rachel Richardson
(see all)