Best-selling fleet cars of 2022
Are you a business owner interested in growth? Have you been looking for an employee incentive and a way to make your company look good? Or perhaps you have already been vigorously searching the web for the best fleet car solution for your employees? 
If you are considering refreshing your fleet, or even getting your first-ever fleet, you might be wondering which vehicles to get. Whatever your reason, we are here today to delve into the best-selling fleet cars of 2022.
Will you leave this article a step closer to the best vehicle solution for your business? There's only one way to find out… 
What are fleet cars?
So, what exactly is a fleet? A fleet of cars is a number of vehicles that businesses often provide to their employees.
One option companies tend to choose is fleet car leasing, which essentially means they lease a number of vehicles for a set period of time for business purposes, paying fixed monthly payments.
There is a whole multitude of benefits to fleet leasing, which makes it an attractive option for many businesses.  
What are the best-selling fleet cars of 2022?
It should be noted that this list is based on registration figures. The registration figures come from this website, and it contains a lot of information on vehicle registrations from monthly registrations to yearly registrations.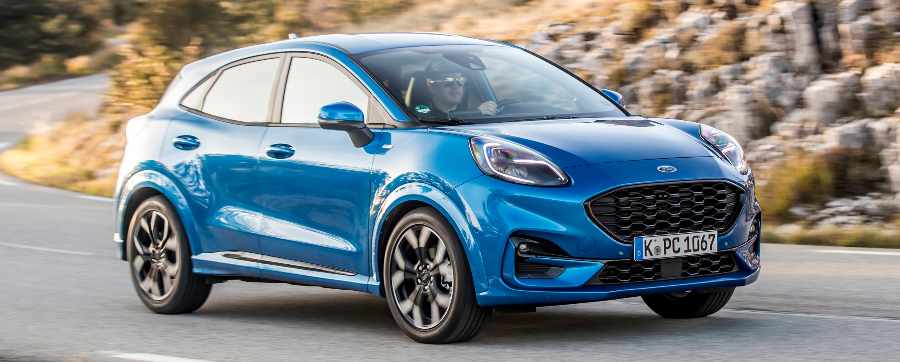 Ford has time and time again proven its reliability and credibility as a vehicle manufacturer and well-established brand. This year the dynamic Puma took first place in the best-selling vehicles of 2022 so far (21/06/2022).
What makes it a good vehicle for fleets?
Excellent engine economy with 48.7 miles per gallon for its petrol engine standard trim
Impressive performance with 0-60mph in just 9.6 seconds beating its rivals the Nissan Juke and Volkswagen T-Roc
Practical interior with amazing boot space enough for 6 carry-on suitcases, on top of this there is enough for 2 more bags in the "well" (you can find this by lifting the boot up)
Highly comfortable and stylish interior, perfect for long commutes
Awarded the full 5 stars for safety by Euro NCAP, and packed with safety features including but not limited to automatic emergency braking, pedestrian detection, lane-keeping assist and traffic sign recognition (this comes as standard)
2. KIA Sportage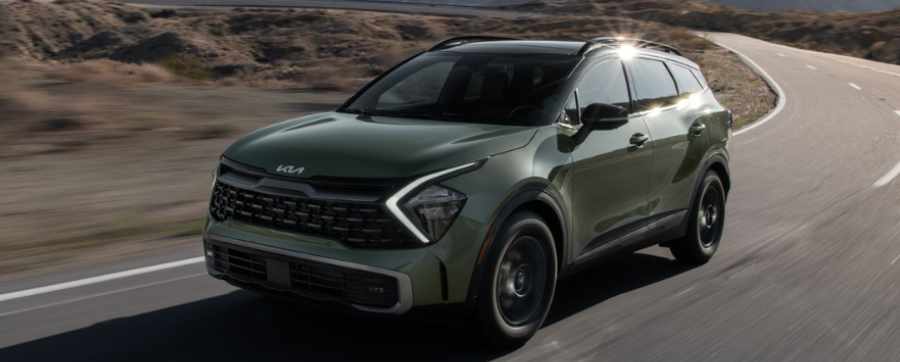 The stunning, well-equipped SUV stands out in a crowded market. As a superb all-rounder which offers immense interior space, is this the vehicle for your employees or company?
What does the Sportage have to offer?
Great frugal fuel economy with 49.6 miles per gallon for its diesel 1.6 T-GDi 230 HEV model
Immense interior space with generous rear legroom and 591-litre boot space (more than the Nissan Qashqai and Skoda Karoq!)
Great performance capabilities with a 0 – 60mph in just 9.9 seconds.
Its hybrid engine model offers superb company car tax discounts, the PHEV engine outputs just 25g/km of CO2 which ensures 8% benefit-in-kind (applicable from April 1st 2022)
Praised for its reliability in the 2021 What Car? Reliability Survey, as it came ninth out of 30 manufacturers
It is yet to be tested by Euro NCAP, but as standard, all vehicles provide six airbags, automatic emergency braking, lane-keeping assist and trailer stability assist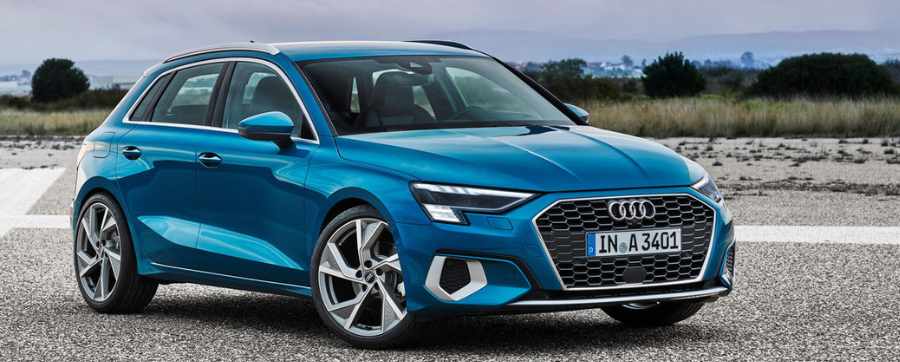 The Audi A3 offers a brilliant and comfortable driving experience. It is available in a range of engines including petrol, diesel and hybrid.
To get the most out of your company vehicle, we would recommend opting for the 40 TFSi e plug-in hybrid engine for excellent company car tax discounts.  
What makes the A3 Hybrid the ideal company car?
It provides the most ideal comfortable driving experience with an excellent driving position and a clear, easy-to-reach infotainment system
Official all-electric range of 40 miles, more than enough for the daily short commute
Outputs a total of 26g/km of CO2 emissions, which returns just an 8% Benefit-In-Kind rate
Great driving performance with sharp handling around corners, and a 0-62mph in 7.6 seconds and 204ps
Full 5-star safety rating by Euro NCAP, featuring automatic emergency braking and lane departure as standard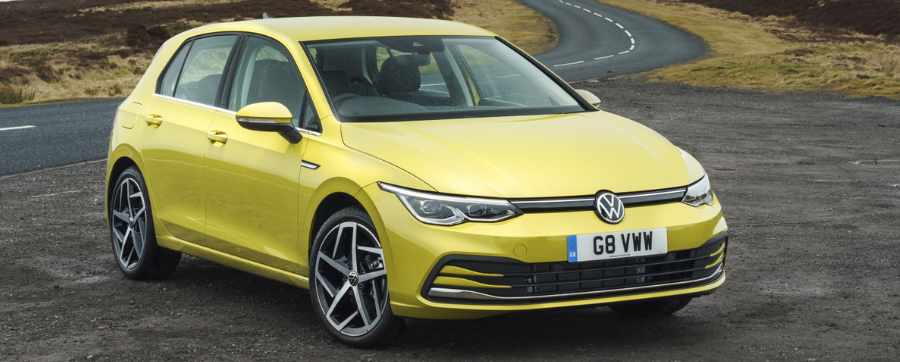 The Volkswagen Golf is a hugely popular car with both private individuals and businesses alike. There are several reasons why the Golf would make the perfect car for your fleet. It is well-built, stylish and famously great to drive.  
So, what else does the Golf offer?
It has an excellent range of engines from petrol and diesel to plug-in hybrid or electric
Entry trim level with the eHybrid engine outputs just 21g/km of CO2 allowing you to enjoy an 8% Benefit-In-Kind rate
Superb infotainment system featuring Bluetooth, a DAB radio, a USB connection
5-star safety rating by Euro NCAP, with a bundle of features including automatic emergency braking, lane-keeping assistance, driver fatigue monitor, traffic sign recognition and Car2X. This is software that shares information on the surrounding traffic conditions and warns you ahead of time of any potential dangers.
5. BMW 3 Series – 330e hybrid saloon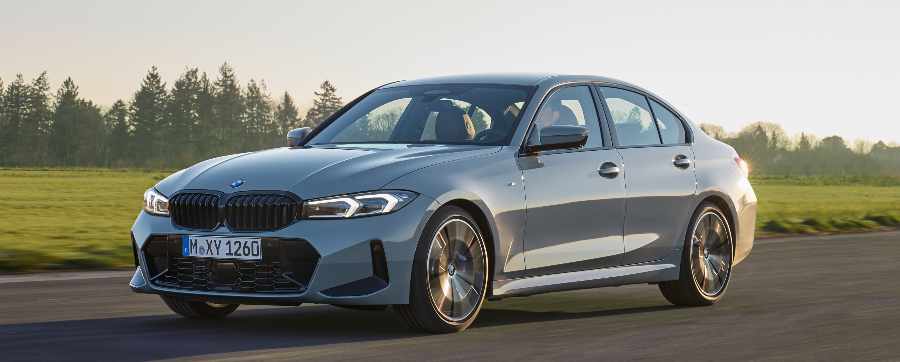 The BMW 3 Series, in particular the PHEV model, has proven to be an effortless choice for many businesses and company car drivers. It is a brilliant premium-class saloon to drive, but will it bring brilliance to your business?
What's so great about this potential fleet car?
With a hybrid engine, you can enjoy fantastic company car tax discounts, the PHEV engine outputs 31g/km of CO2 which promises a 12% Benefit-In-Kind rate (applicable from April 1st 2022)
The electric range of up to 37 miles, which is enough for most short commutes
The battery has cover for up to six years (but is capped at 60,000 miles between three to six years)
Class-leading infotainment system featuring BMW Live Cockpit Plus with BMW Curved Display; BMW Operating System 8 with navigation; Sport leather steering wheel and automatic air conditioning with 3-zone climate control
Impressive hybrid performance with a 0-62mph in 5.9 seconds, and top speeds of 143mph with a 288bhp
Full 5-star safety rating from Euro NCAP, with safety features including but not limited to automatic emergency braking, lane-departure warning and traffic-sign recognition
So, now you understand what fleet cars are, the best-selling fleet cars of 2022, and are hopefully now one step closer to finding the ideal fleet car solution for you and your business.
Whether you are a new start-up or a well-established company, we are confident in finding you the perfect fleet solution that suits both your needs and requirements. 
Fed up with looking for your next vehicle?
Need advice from an experienced Vehicle Specialist on what vehicle is right for you?
Book your FREE consultation now