Who's It For?
The new BMW i3 is an upmarket compact electric car for buyers who care about image, the environment, and whose budget stretches far enough to cope with the initial outlay.
While the i3 emits zero emissions and barely costs anything to run, it has a starting price of £34,070, which makes it one of the most expensive all-electric cars of its type. As usual with a BMW, it's great to drive, and it sports striking, quirky looks that distinguish it from regular cars.
It's part of a broader "i" line-up that includes i8 Roadster and Coupe models, while its own range includes a sporty i3s model and an i3Rex model.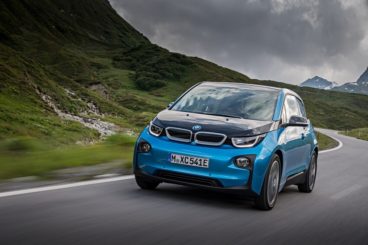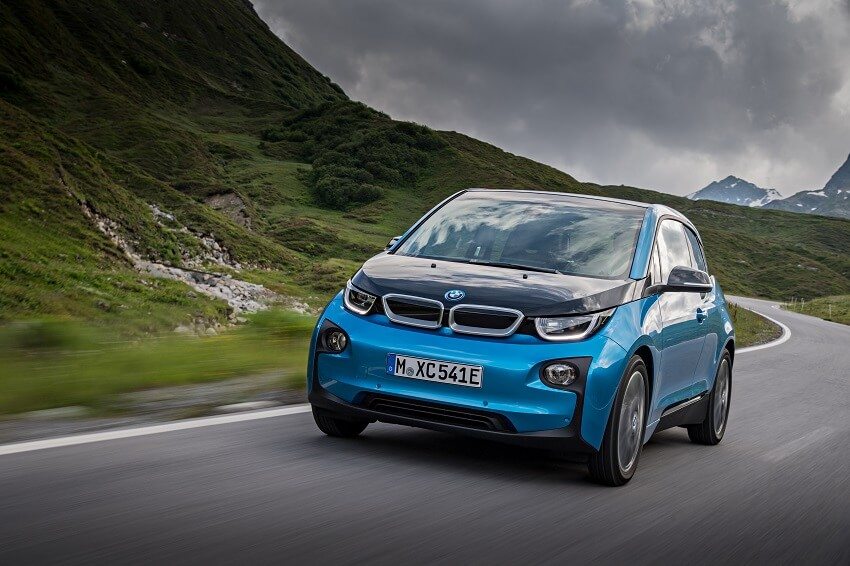 Electric Motor & Handling
If performance is one of the first and foremost things you look for in a car, the i3 might be all electric but it has plenty of power. 0-62 is taken care of in just 7.3 seconds and its electric motor delivers all of its power straight away, no matter what speed you're at. And this is despite the fact that the car weighs 1,265kg.
In terms of the way it handles, the i3 drives a lot like a regular BMW, and because it's smaller than your usual BMW, it darts in and out of traffic with ease.
BMW has fitted the i3 with special skinny tyres. These lack grip but, thanks to its rear-wheel-drive layout, the car is still lots of fun.
The i3 also benefits from enhanced stability control and uprated, short-travel suspension. However, this suspension setup finds it hard to control big body movements. As a result, there's lots of body roll.
The i3s model is better to drive than the standard model, benefiting as it does from modifications to the anti-roll bars, dampers and springs in its sports suspension. It's faster too and covers the 0-62 sprint in 6.9 seconds.
The Cabin
One of the first things you'll notice about the i3 is how different it looks. It looks nothing like a BMW or any other car on the road at the moment. This unorthodox theme is carried inside, where the i3 continues to look very much like an electric car.
Quality

– Its dashboard comes with hi-tech screens that take the place of traditional dials, while plush materials like eucalyptus wood give it a typically upmarket BMW look and feel.
Comfort

– It's easy enough to get comfortable, thanks to the amount of adjustability offered by the steering wheel and driver's seat.
Insulation

– Insulation is a bit of an issue in exposed areas, such as bridges. On the motorway, however, the i3 is well insulated, but pick up speed and you'll begin to notice tyre noise. Because the engine is so quiet, it isn't able to drown out these noises.
Space and practicality

– The i3 is a small car but BMW have used its dimensions well. It's an electric car that's been designed and built from scratch, and this has helped the brand get as much space as possible out of it. It's one of their smallest cars ever, but there's more than enough room upfront and a satisfactory amount of room in the back. Storage spaces include a lidded glovebox and a few cup holders.
Load capacity

– The boot measures 260-litres, which can be considered small in this class. A lack of a load lip makes it easy to load your luggage, and you can fold the rear seats to extend the boot to 1,100-litres. A second boot beneath the bonnet stores the charging cable.
Costs
Price: £34,070 – £40,125
Its starting price is high, and this even includes the Government's £4,500 plug-in car grant. The i3 depreciates badly, but there are pluses:
BMW claim the i3 can do 195 miles on a single charge. This is an achievable figure if you stick to the city limits. The i3s model, meanwhile, has an official range of 183 miles.

To maximise charge, buyers can switch to the EcoPro+ driving mode.

An overnight charge will set buyers back just a few quid, and the car is exempt from the London Congestion Charge, road tax and road fund licence.
Need more information? Check out our full review of the BMW i3 here, including comparisons with its closest rivals.