Consumers should expect to see the cost of renting a vehicle rise if the government fails to exclude the sector from its anti-age discrimination proposals, the BVRLA has warned. In its response to a government consultation, the association put a £34.54m price tag on the regulatory costs the rental sector would incur each year if it were obliged to rent to younger drivers.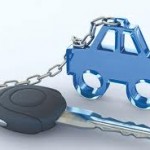 The government has already accepted that the industry has justifiable reasons for age-based pricing and policies, but the BVRLA believes that it should go further and give the sector an exemption from the regulations.
In its written submission the BVRLA highlighted how the proposed measures would adversely affect both its smaller members and the UK's excellent road safety record.
The BVRLA's response to Equality Act 2010: banning age discrimination in services, public functions and associations can be downloaded from its website.

Latest posts by Andrew Kirkley
(see all)