Cars with Small Engines That Look Cool
Cars don't have to have huge engines to be cool...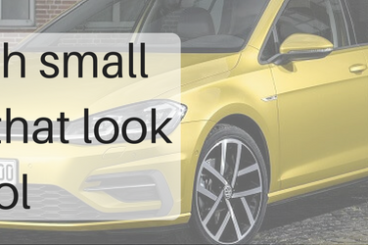 There are plenty of reasons why one might want a car with a small engine. Maybe you are on a strict budget. Or, if you are a young person, you want to keep your insurance as low as possible. Or, maybe you simply want a car with a small engine.
But the problem is, do they look as good as cars with bigger engines?
Yes, they do. Admittedly, not all of them. But there are many cars with small engines out there that look just as good.
So, in this article, we're going to look at our favourite cars with small engines that also manage to look cool at the same time.
The Ford Fiesta comes in many forms, but it's the models with the small engines that we're looking at today. The 1.0-litre EcoBoost is great if you want a high mpg (over 65mpg). The Fiesta, as our journalist Will Titterington states, "has never looked so exciting". The Ford Fiesta is the perfect car for those who will be keeping costs low but will also be making a statement when they're on the road. There are several trims to choose from as well, to suit all budgets and preferences. These include the base-level Studio line all the way to the ST-Line X.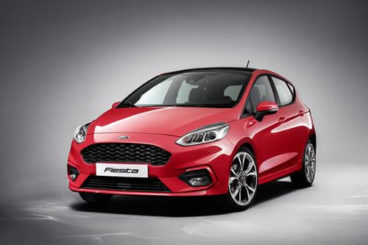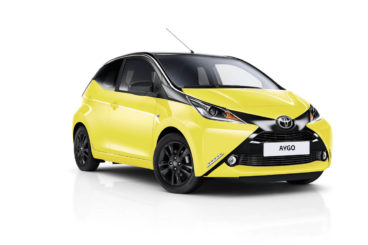 The Toyota Aygo is perfect for those that want something a bit quirkier. It's low weight means that it achieves an impressive 70mpg. It drives well and has a comfortable interior. It's perfect for teenage drivers and adults that want something a bit different as they drive around town. It's 1.0-litre engine comes in a number of trims and you can't forget the cool colours. It's also affordable, starting at £8,595 which makes it Toyota's cheapest model. You can watch the video review below. 
If you're looking for something slightly more classic then we suggest the Volkswagen Golf. The 1.0-litre version is perfect for those who don't want to sacrifice price for prestige or status. It doesn't have the best fuel economy at 58.9mpg but it can hit 0-62mph in 11.9 seconds. Renowned motoring journalist Tim Barnes-Clay gave the 2017 Volkswagen Golf a test drive recently, and you can watch his video review below.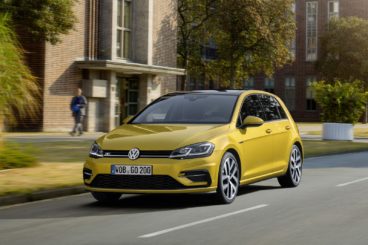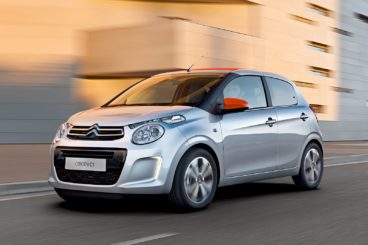 The Citroen C1 is perfect for those who want something stylish but don't want to spend too much money on running it. The 1.0-litre engine means the C1 sits in insurance group 6. It can also achieve 68.9mpg making it one of the most efficient cars on our list. While it's not the fastest, the Citroen C1 is perfect for driving in and around the city. It also looks the part, which is what this article is all about.
One of the most popular cars on the list, the Fiat 500 has become a bit of an icon in recent years. It's quirky looks teamed with a range of colours to match any personality means that it's become one of the most common small cars on our roads. The Fiat 500 comes with the smallest engine on our list with a 0.9-litre engine. It comes with an impressive mpg at 74.3 so if you want a car that is efficient then the Fiat 500 is the car for you. It's also pretty fast, reaching 0-62mph in 11 seconds. It is on the pricier side, and you're looking at £13,170 for the base level model. But, what it lacks in affordability it more than makes up for in style and efficiency.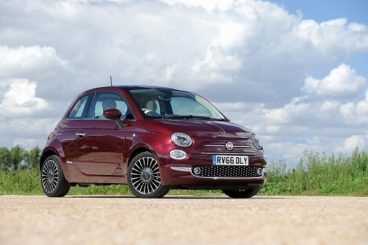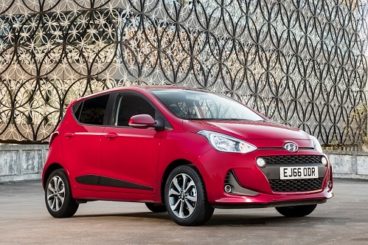 The Hyundai i10 is great for those who want something slightly more understated, but it is by no means boring. It's a stylish car that can achieve 60.1mpg and sits in insurance group 2. This is the lowest insurance group so far on this list. It's also below the £10,000 mark.
If you're looking for something slightly more iconic, then look no further than the Mini Cooper. While it does have the biggest engine on here with a 1.2-litre, we couldn't resist putting the Mini Cooper on our list. It has a good fuel economy achieving 61.4mpg. It's quick, reaching 62mph in 9.9 seconds. It comes with a decent amount of standard equipment including on the base model. It is more expensive than the others on the list. However, you will be driving an iconic British car. It's just handy that it also comes with a small engine and a good mpg. It's efficient and cool. What more could you want? You can watch our video review below.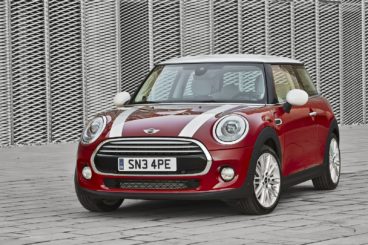 So there are our top picks of cars with small engines but still look good.
What are the advantages of a car with a small engine?
We've gone through our top cars with small engines, but what's so special about them anyway? There are quite a few advantages of getting a car with a small engine. For example;
Fuel economy

This is the main benefit of a smaller engine. The smaller the engine the higher the fuel economy. This makes cars with small engines great for those who don't want to spend a lot of money on fuel.

Lower maintenance costs

Smaller engines tend to need less maintenance. This is, quite simply, because they have few bits to them. Fewer spark plugs, less oil and smaller air filters all equate to lower costs. Also, if something does go wrong, then it will cost less to repair. Again, because there are less or smaller parts to replace.

Lower insurance

Cars with small engines make great first cars, mainly due to the fact that they cost less to insure. The cars on the list above are all in low insurance bands.  

Lower emissions

Smaller engines mean less CO2 emissions. This makes cars with smaller engines more appealing to the more environmentally conscious amongst us. Particularly if you aren't ready to make the leap into the world of ultra-low emission vehicles.
So there are our top cars with small engines that look cool. We've also gone through the advantages of a small engine. Hopefully you know a bit more about what sort of small engined cars are on offer. The list above is not exhaustive, and they aren't the only cars with small engines out there. They are just our top picks. You can use our search function below to look at the extensive range of cars with small engines that we have on offer.

Holly enjoys: Reading, music and spending time with friends.

Within a week of Holly starting work at OSV she became an indispensable part of the marketing team. She's very intuitive and gets on with the whole office effortlessly.

Latest posts by Holly Martin (see all)