Road tax? It's become as complicated as Brexit and changes as often as the British weather. And in April 2018, it's about to change again. Confused? Frustrated? Wanna know what the score is in terms of how much it's gonna cost you? OSV has got you covered with the in's and out's of the new UK car tax system.
If 2018 was to be the year you got yourself a new car, it's time to acquaint yourself with some pretty important road tax changes. In his Autumn budget, the Chancellor Philip Hammond went and did what drivers everywhere kinda hoped he wouldn't – he announced that ALL diesel cars will nudge up a VED band if car makers don't get their act together and meet Euro 6 standards.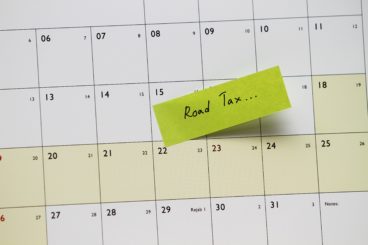 What does this mean? Basically, all new cars have to comply with the real driving emissions step 2 test. If they don't want to go up a tax band, they can pollute 1.5 x the present 80mg/km NOx limit and no more.
As it stands, the Treasury reckons under 2 million cars will jump up a VED band, with models such as the Ford Fiesta costing the owner an extra £20 per year. The Porsche Cayenne, meanwhile, would cost owners a whopping – sharp intake of breath – £500 EXTRA in the first year of ownership.
Vans, however, are exempt from the changes, with the government targeting diesel cars only. Check the table below to see how the new rates pan out. If a car doesn't meet the present Euro 6 standards, it will go up a band, which means buyers will be hit in the pocket.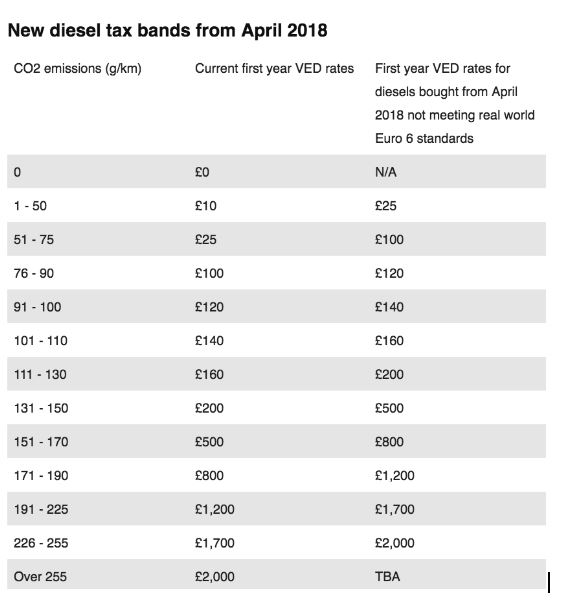 Partying Like It's Pre-2017
If you owned a car before 2017, you'll remember the halcyon road tax days when drivers were paying very little per year. In fact, some diesel cars were completely tax-free if they emitted less than 100/km of CO2
Unfortunately, Ex-Chancellor of the Exchequer George Osborne basically said "party time is over," and decided to change the VED tax system in order to pump more public cash into the Government's coffers (or improve the environment). And so, the new system and a new era was heralded in, which meant that drivers would be forking out more money on road tax per year.
In some cases, that meant a lot more money and the only vehicles that escaped were electric or hydrogen cars.
The new rates for 2017 meant that pretty much all new cars cost more in road tax during the first year of ownership. All models cost something in the first year (exact amount depended on how much CO2 the car emitted), and at least £140 after the second year. Models that cost more to buy outright would often cost more in road tax, usually as much as £450 for the first five years.
That said, if your car was registered before 1st April 2017, you didn't need to do anything as the changes wouldn't have affected you.
So Are The New Changes Harsh?
The answer to this question depends on why you think the Government has decided to make the changes it has. Philip Hammond claims it's necessary in order to sort out the problem of particulates and nitrogen oxides from diesel engines, but some buyers will question the true motives.
If your diesel car is already on the road, there's nothing you need to do. After April 2018, you'll still be paying what you're paying at the moment.
However, critics of the real driving emissions step 2 test have pointed out that it's stricter than ever and, moreover, won't be the industry standard for another two years. As such, the changes sound a tad unfair when you look at the timing.
Think about it – you'll be paying more in 2018 for a regulation that doesn't come into effect until 2020.
Mike Hawes of the Society of Motor Manufacturers and Traders certainly thinks the changes are harsh:
"It's unrealistic to think that we can fast-track the introduction of the next generation of clean diesel technology which takes years to develop, in just four months. This budget will also do nothing to remove the oldest, most polluting vehicles from our roads in the coming years."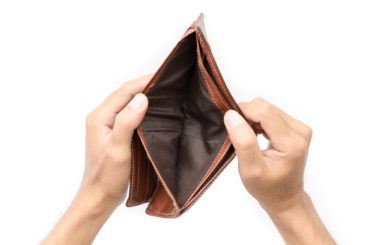 If you buy a brand new car after 1st April 2018 and it isn't electric or hydrogen, you will feel the changes. This pretty much means 95% of us. Zero emissions vehicles have a £0 standard rate, but any zero-emissions car that's bought for over £40,000 is automatically slapped with a surcharge of £310 for the first 5 years of ownership.
Buyers who'll feel the changes the most will be those who bought vehicles that emitted less than 100g/km of CO2 and who, in the past, wouldn't have paid a penny in tax. Before 1st April 2017, low-emission diesel, petrol and hybrid vehicles were exempt from road tax.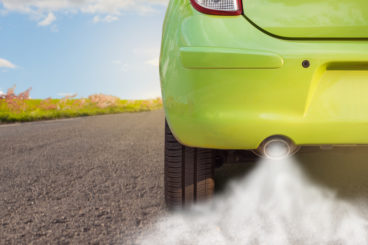 Now? Calculations have shown that buyers could be paying almost 10x what they used to pay.
On the other hand, if you buy a car that emits a lot of CO2, you'll probably save more than most over the long-term, even if you'll be paying more in the first year.
Any car that fails to meet the new standards will automatically jump a tax band, but how much it will cost drivers just depends on how much pollution the car in question emits.
For example, a supermini might cost you just £15 extra per year, which sounds reasonable. On the other hand, a car with a hefty V12 engine could set drivers back an extra £500 a year.
Put another way, Volkswagen Golf owners would pay £40 more per year, Vauxhall Mokka owners would pay £300 more per year, while Land Rover Discovery owners would pay £400 extra per year.
Lease cars count and alterations will need to be made, but the leasing company, such as OSV, will handle matters.
Let's say you lease a car that happens to jump a tax band. Its first-year tax rate will then increase, but you won't have to do anything because the leasing company will take care of it.
Sure, you'll be paying more, but the car's road tax will be added to your monthly payment.
However, there's a bit of a cloud over whether or not drivers will pay the increase if a car jumps a band during a lease agreement. Drivers might be liable but they might not – it all depends on what's in the contract.
Remind Me Again, When Are The Changes Taking Place?
The previous changes took place in April 2017, while the new changes will come into effect on 1st April 2018. This means that any car purchased after this date will be subject to higher rates of payment.
And If I Already Have A Car I Don't Need To Pay More?
Nope. But if you're thinking about buying a new car, it's probably a good idea that you get it registered before April 2018.
What do you think about the changes? Does Philip Hammond really care about the environment? Or is it all about raising money? Let us know in the comments below!

Latest posts by Will Titterington
(see all)