Citroën C4 Grand Picasso: car review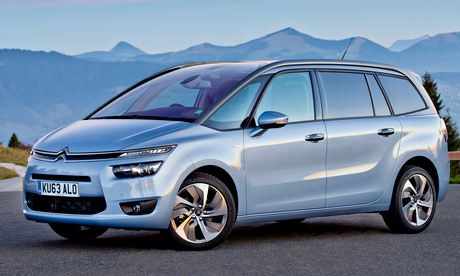 Spacious, versatile, efficient and with plenty of pizzazz… More than enough to concentrate the mind.
Work of art: the glass-topped C4 Grand Picasso. Price from £21, 995 MPG up to 74.3 Top speed 117mph.
What makes you take your eyes off the road? The first, and probably the most important, lesson we all learn as drivers is that no good can come from letting your attention wander. All we have to do is stare at the onrushing grey ribbon with afixed, unwavering focus but gosh, it can be hard can't it? And this new C4 Grand Picasso is so packed with digital thingumajigs and flashing screens and rubbery buttons, all encased in a vast wraparound panorama of glass, that looking at the car in front is almost the last thing on your mind.
Inside, the step-change in design continues. Citron claims it was inspired by "loft living". That doesn't mean exposed brick and a steel beam through the centre. What it means well, let's be honest it doesn't really mean anything, does it? But, strangely, a loft really is what it feels like: you sit up high, surrounded by glass and nice design touches. There's a huge flat floorspace on which the three rows of large, comfortable seats can slide around. The dashboard is an appealing mixture of curves and angles, and there's a clever centrally mounted instrument binnacle. The digital screen can be configured any way you like you choose from arange of themes and profiles. You can even upload your own picture as a sort of automotive desk top.
See full story on theguardian.com
Image courtesy of theguardian.com