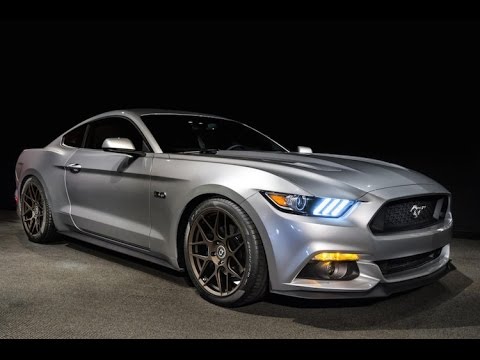 The Ford Mustang has been the stuff of legends over the years with us Brits, largely because it's always been out of reach.
Kinda like Angelina Jolie. You want it so badly, but you know you'll never have it. Yet you can't stop loving it and using it as your FB cover pic.
This has all now changed, though, as one of the world's most iconic was finally made available to UK buyers for the first time in its fifty-year history in 2015 – and now it's ready to arrive.
"Excited much" just doesn't cover it.
Let's remember that the Ford Mustang was driven by legendary Hollywood action man Steve McQueen in the 1968 film Bullitt, while it also made an appearance in hit seventies flick Gone In 60 Seconds
For way too long now, us Brits have had to sit back and coo at our TV screens as the American's get to enjoy all the glory.
Now that the Mustang is finally available over here, is it really worth the hype?
Ford Mustang In The UK
Step inside the Ford Mustang, and you might not like what you see. American cars are traditionally kitted out in hard plastics and apparently buyers don't complain much as long as the car drives and looks like a dream on the outside.
And you're going to have to get over it, too, because the Mustang is not all that pretty in the cabin.
Still, it's better than what it used to be.
In terms of drivability, the Mustang drives better than it used to do, too. Handling is good, if not as good as the ultimate driving machine, while the overall ride enjoyment is dramatic to say the least.
Steering is direct, while the suspension is a bit floaty. The V8 is with you all the way, emitting a throaty din as you cruise through the streets.
And it's that throaty din that constantly reminds you that you might not want to push this car too far just in case it kicks you in the balls.
But let's get one thing straight: The Mustang is not the best in its class. It is, however, an icon that is fairly and competitively priced. If you want something different that will help you stand out from the crowd, this is the one.
You can get your hands on the base-level 3.5-litre EcoBoost variant for £31,000, but what's the point when the mighty V8 model costs just £4,000 more? Go on. You know it makes sense.
Now, where are the keys to my Punto …

Latest posts by Will Titterington
(see all)