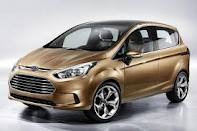 Ford has embraced a new technology that will see the occupants of its new B-MAX access emergency services simply by dialing a few digits.
Emergency Assistance Facility
The new Ford boasts of an Emergency Assistance facility that sends an alarm to emergency operators manning local points who in turn respond speedily to salvage the situation.
This is all made possible courtesy of the GPS facility that relies on a consistent language based on some coordinates exhibited by the Ford.
Emergency Assistance has been celebrated as the best mobile app ever integrated in an automotive and this makes Ford the most salutary car to purchase, lease, or finance.
Purchase The New Ford
Worried about the extra cost? Ford will allow you the right to enjoy the full benefits of this mobile technology at virtually no cost.
The communication service is entirely free of charge for all Ford customers who opt to purchase the new Ford.
Additionally, a Ford purchase comes with airbag activation and an emergency fuel pump that triggers an alert message via the occupant's Bluetooth enabled mobile phone.
A Milestone For Ford
Ford stands out as a global leading industry that proudly distributes locomotives across six continents. The company enjoys an irrefutably magnificent record in car dealership with services you can count on; these include services to do with finance, credit and lease to name but a few.
Keep yourself updated with the latest motoring news by liking us on facebook, following us on twitter or connecting with us on LinkedIn.
If you're looking to purchase or lease a new Ford contact our sales team.  Alternatively, visit our website where you will find new and used Ford's available for sale or on finance.
Thanks for visiting us today.

Latest posts by Andrew Kirkley
(see all)