How to Get Quick Results in Your New Sales Job
Top Tips to Getting Results Fast
So you're starting your new sales job and you want to hit the ground running. How do you do it?
We understand that changing your sales job is a big decision, especially as you may be comfortable and successful where you are. It's difficult to leave a job where you already have sales in the pipeline; how do you know you'll make money as soon as you start?
It can be daunting changing company, but if you are curious and ready for a change, then maybe it's the right thing to do.
At OSV, we have helped several new starters through 'the 6 month journey,' and we are very experienced with the highs and lows, and how to get the best out of this time.
If you are changing jobs, or have already taken that step, then here are some tips to help you get quick results in your new sales job.
Make the Most of the Sales Training
No matter how great you are, or how successful you have been in the past, you need to go into your new job with humility and open-mindedness. There are likely to be many differences between your new job and your last, and the moment you start thinking you know everything, those who are keen to develop can quite quickly overtake you.
So, make sure that the training is suitable for your learning style. If the trainer is not meeting your needs or you don't understand something, just ask.
This sounds pretty obvious, doesn't it? But, I've delivered several training sessions, and attended several myself, and you would be surprised at how many people don't speak up when they don't understand.
Learning environments can be intense and there is often a lot to take in. Here are some ways to help you absorb the information;
Don't go in unless you have a strong desire to walk out much more knowledgeable

. Our minds work much better when our intention is strong, so if you have the intention to gain from the experience, then you will.

Relax

– our minds don't absorb information as effectively when we are reacting to stress. So don't put pressure on yourself, go in with the intention of enjoying the experience and having fun. If you do feel under pressure

, breathe deeply

. Try to make your breaths in and out of equal length – this helps the body and mind to relax.

Use

'the learning state'

– there is a particular learning state that has been around for thousands of years and

helps with an overactive or distracted mind

. This technique is used in

Neuro Linguistic Programming

and is otherwise known as

Hakalua

.

Hakalua

is a way of

being able to receive and process more information whilst controlling emotion and removing stress.

How do you do it?

While facing straight ahead,

pick a spot on the wall

to look at above eye level. Stare at this spot and

focus your attention on it

. After a while, you will notice

your vision begins to spread out a bit

. Expand your awareness to each corner of the room in front of you. Then

, concentrate on your peripheral vision

, and eventually you will achieve a state where you can see the

corners of the room, the floor and the ceiling without moving your eyes

. In this state, you will be more aware and therefore can absorb more information without being distracted by irrelevant thoughts.

Communicate about what you need

–

you're in charge of your own results

so if you need something explained differently, or would like more clarity then speak to your trainer on a 121 level (when appropriate) and get your questions answered.
Your First Week at Your Desk in Your New Sales Job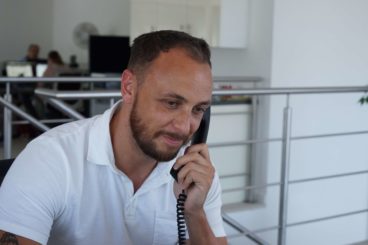 So, you've come away from training and now you want to see some results. But don't run before you can walk. Before you start you need to;
Learn the 'go to' people on the team
Understand your products
Find out what the top performers are doing and ask for their top tips
Have a plan – have you ever heard the saying 'failing to prepare is preparing to fail?' Well, we don't believe that there is such a thing as failure, only feedback. However, the principle of planning is important.
Once you've done that, you need to start thinking about how you are doing so far;
Reflect on every call and action so you can self-coach

– what worked well? What didn't work well? How much of the training did you apply? What did you miss? How can you help yourself to remember this in the future?

Start promoting recommendations from the beginning

– the more business you get through recommendations, the quicker you will achieve your desired results. So, look after each and every customer and get them to build your network.

Ask for feedback from your manager

– ask for guidance on what you are doing well and what you can improve, this will accelerate your performance.
Learn From Your Customers
After each and every sale – get feedback from your customers. Learn how they think, gain new insights – this is one of your most valuable tools.
Customers can tell you anything that may prevent you from gaining more sales in the future. The more you think like a customer, the more you will sell.
Each time you get client feedback, don't react or take it personally. Be humble and learn from it. This way you will get better with each sale, and will, in turn, enhance your chances of becoming an expert quickly.
Not everyone will volunteer their disappointments, so make sure you ask. This is so you can understand any problems and fix them.
This is one of the best ways to get fast results – learn from your customers each and every time.
Don't just sell a product – sell a solution.
Customers are much more likely to give repeat business and pay premium pricing for a service that provides a genuine solution to their problems.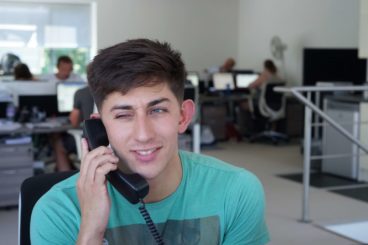 Solve Problems For Your Customer
With this in mind, one of the fastest ways to achieve great success is to always find out the problems your customers have with the product you sell. You can do this by asking questions such as;
What challenges have you faced trying to source this product previously?
How could the service you are receiving from your existing supplier be improved?
Once you know what challenges they face, you can present your service in a way that reflects how you will solve that challenge and eliminate those frustrations.
Maintain a Positive Intention and Mindset
The biggest thing that will slow you down is you and your own self-talk. So, go to work every day telling yourself you are going to achieve great things.
Have the intention, and you are much more likely to make it happen.
Throughout this article we have mainly focused on learning and managing the mind, and that's because getting these aspects right will be your greatest way to achieve quick success.

Andrew enjoys: Movies and travelling to new cities to explore different cultures.

Andrew has been in the motor trade for over 20 years. What he enjoys most about his job is the team spirit and the dedication of his work colleagues. He also appreciates the teams input in the improvement of the company.

Latest posts by Andrew Kirkley (see all)