Audi are synonymous with luxury and prestige. A common sight on British roads, Audi are a popular brand for personal and business use alike.
But there is one thing that has plagued Audi for a while, and that's the question of its reliability.
Reliability is an important aspect when choosing a car, particularly one that comes with a larger price tag, like many Audis. After all, spending a lot on a car only to also have to spend money getting it repaired isn't what anyone wants. And there have been reports in the past that Audi aren't up to scratch when it comes to their longevity.
But is that still the case? In this article, we look at consumer reports and surveys and judge whether Audi are reliable, and which cars are the most reliable and unreliable.
Audi have consistently scored highly in terms of quality and design with consumer surveys and reviews alike. But how are they scoring for reliability?
Pretty well, actually. J.D Power mark Audi at 4 out of 5 for dependability overall which puts it as 'better than most'.
Consumer Reports have also backed this up. In their annual review of brand reliability and road-test performance, Audi comes out top, scoring 80 out of a possible 100. Audi has overtaken Lexus, which is down to third and Subaru came second. However, it should be noted that Consumer Reports did not include the Audi cars that had been implicated in the emissions scandal and were pulled from dealerships.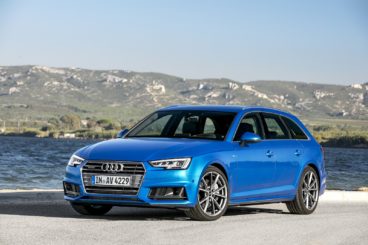 Consumer Reports compiles this information by using road-test performance for models it has tested as well as using reliability results for each model. So this is a pretty good indicator of Audi's reliability.
That said, WarrantyWise found that Audi were slightly less reliable. In their list of most reliable manufacturers, Audi came 28th. This dependability rating was based on the number of reported faults or breakdowns. It should be noted that this is from data WarrantyWise have collected, and they are a company that provide used car warranties. So, their pool of data might not be as large as the likes of Consumer Reports and J.D Power.
What are consumer reports?
Consumer reports are, just that, they are reports from consumers about a variety of products. In this case, we're talking about cars.
We use consumer reports to judge reliability because it is the most unbiased way of knowing how dependable a car is and is also the best way of knowing what a car is like once it is out on the road.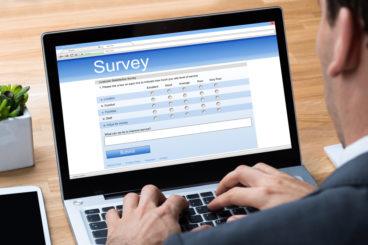 Consumer reports and surveys are a pretty solid way of knowing if a car is reliable or not. However, they are not without their faults. Depending on how the reports are collected, cars may be marked down for reasons that are irrelevant to the actual build quality and reliability. Another disadvantage is that if you are looking for the reliability of cars that have come out in the past couple of years then you are only going to be able to get the predicted dependability. This is because not enough time has passed to be able to gather information on how well they are doing in the long term.
That said, predicted reliability is a good indicator of how reliable a car is in the future. Overall, consumer reports and surveys are a good way of telling how dependable a car is, as it is coming from those that drive the cars themselves.
Why are Audi's unreliable?
There isn't a particular reason why Audi's are unreliable. However, there is a bit of a trend when it comes to luxury cars and that is that the electronics let them down.
Audi's come with heaps of modern technology, and it can be that modern technology that lets it down. If the technology is quite new or just complex, it can come with it's own set of problems. This is what many put down as the reason for Audi's unreliability problems.
So while you are definitely getting your money's worth with an Audi, this alone can cause some problems further down the line.
The most common Audi problems
If you are looking at buying an Audi for the long term, or perhaps you are looking at buying a used Audi, then you will want to know what sort of problems you may encounter further down the line. Some common Audi problems you may find tens of thousands of miles in could include;
Oil leaks

Audi engines tend to leak from valve covers or tensioner gasket seals.
Obviously, an oil leak can be a fire hazard. So if this is happening to your Audi, then you should get it fixed as soon as possible.

Exhaust leak

This is often a problem because most Audi models have a flexible joint in the exhaust. This joint is prone to wear and can leak.
Those are two of the most common problems that you tend to find with an Audi. As we said, these only really become problems when your model is several thousand miles in. But if you are looking at a used Audi model, then these are somethings you might want to be looking out for.
Audi vs. BMW vs. Mercedes; Which is more reliable?
It's not only Audi that have had to fend off reports of unreliability, their German counterparts have also suffered from claims of unreliability. But, which out of Audi, BMW and Mercedes is more reliable?
In the Consumer Reports score card in which Audi came top, BMW came in the top five but Mercedes came 14th. But in the WarrantyWise survey, BMW came 29th. Not that Audi and Mercedes did much better, they came 28th and 27th respectively.
If we look at J.D Power, then Audi is higher than BMW and Mercedes, and this is the same with the Which? Reports.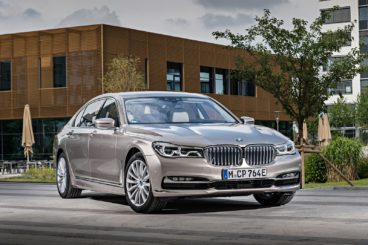 Overall, it seems that Audi consistently takes the top spot when it comes to reliability between the three car manufacturers. While this doesn't necessarily mean they take the top spot compared to all the car brands, it still means that if you want a luxury German brand that is also reliable, Audi is probably your best bet.
Which Audis are the most reliable?
Reports tell us that the following are the most reliable Audi models;
All of these cars scored 4 out of 5 or 5 out of 5 according to J.D Power.
Which Audis are the least reliable?
Historically, the least dependable Audi models have been the following;
These cars scored less than 3 out of 5 according to J.D Power.
In conclusion, Audi are pretty reliable, particularly compared to their German competitors. That said, they certainly aren't the most reliable brand on the market, with their technology letting them down. Their engines are also not as reliable as people think, not even reaching the top ten in the WarrantyWise survey. It is also difficult to tell how reliable their latest models will be as the results are not yet in for long-term dependability. However, past models of the A6, A4 and A5 have been proven to be very reliable in the long-term. Ultimately, though, Audi aren't horrifically unreliable nor are they the most reliable brand out there. One thing is certain, however, and that's that Audi have consistently scored highly for build quality and performance, so whether you can sacrifice top reliability for a high quality, luxury car, is down to your personal choice.

Latest posts by Rachel Richardson
(see all)