Citroen are one of the most well known car brands in the UK, and are a common sight on British roads. They established themselves as the front-runners of innovation with the Traction Avant, the world's first mass-produced front wheel drive car. And, since then, have achieved success with a range of vehicles, from city cars to larger family cars.
They are currently part of Groupe PSA, a multinational manufacturer that sells Peugeot, Citroen, DS, Opel and Vauxhall cars.
One of the things that Citroen have been particularly known for is their reliability. But, how reliable are Citroen?
In this article, we look at how reliable Citroen cars are, and how this compares to some of their rivals.
How reliable are Citroen?
Quite reliable, is the short answer.
In the most recent Telegraph reliability survey, Citroen came 13th for the second year in a row, with 115 problems per 100 vehicles.
And, in this years (2017) AutoExpress survey of the most reliable cars to buy, the Citroen C4 Picasso, the Citroen C1 and the Citroen C4 Cactus all appeared in the table.
This isn't the only success the Citroen C1 has seen, as they are 9th in the ReliabilityIndex for Top 100 Reliable Cars, with a reliability index of just 15 (the lower the score, the better). A further seven Citroen models also appear in this list including the C4, C-Crosser, Berlingo and the C3. So it's safe to say that Citroen models are pretty reliable.
BUY, LEASE OR FINANCE A NEW CITROEN
Low monthly payments.
Delivery to anywhere in the UK.
Citroen themselves come 20th out of 39 on ReliabilityIndex, with a reliability index of 112. This is about average, which is quite surprising considering how reliable some of their models are.
Is the Citroen C3 reliable?
If we look at some of the individual models, we can see that the reliability is varied. The Citroen C3 has a reliability index of 59 and has an average repair cost of £270. The main problem with the C3 seems to be the electrics, accounting for 26.14% of all problems.
How reliable is the Citroen C4?
The Citroen C4 doesn't do as well, with a reliability index of 85 but that is still well below industry average. It also has average repair costs of £315.78 which is good for a car of its size. Again, electrics account for most of the problems, but only by a small amount, with engine trouble coming in a close second.
Citroen Picasso reliability
The Citroen C3 Picasso scores an impressive 36 on the reliability index, with an average repair cost of just £260.47, which is very affordable. Interestingly, the Axle & Suspension appears to account for most of the C3 Picasso's problems, with 37.50% of issues.
The Citroen Xsara Picasso also scored very highly, with a reliability index of 46. It also has low average repair costs at £222.58. The main problems appear to be electrical, accounting for 27.68% of issues.
So far, so reliable. However, if we look at the Citroen C4 Picasso, then it achieves a reliability index of just 163. That's way below (or above) industry average and has received a poor rating. The average cost of repairs is £408.38 which isn't too bad, it's lower than some of its rivals. The main problem with the Citroen C4 Picasso appears to be the Axle & Suspension, accounting for 32.88% of all problems.
The Citroen Grand C4 Picasso also doesn't score that well, coming in with a reliability index of 135. This is more than industry average but only just, so it's not as unreliable as it could be, or some of its rivals are. Again, the Axle & Suspension accounts for most of the problems at 38.58%.
So the results are mixed for individual Citroen models. But, overall, I think we can say that Citroen are a very reliable brand.
Why are Citroen reliable?
There are several reasons why Citroen may be more reliable than other manufacturers. One of these reasons is that they don't have as much advanced technology as other, more premium brands. This is by no means a bad thing, and it also means that there is less technology to go wrong. When modern tech, such as infotainment systems, do go wrong they can be expensive to repair and replace. This brings the reliability down. Citroen does not have this issue and therefore they can maintain a high level of dependability.
Another reason Citroen are considered so reliable is the fact that, when something does go wrong with a Citroen model, it doesn't cost that much to repair. The average cost to repair a Citroen car is pleasantly low. This could be for several reasons, the most likely being that the parts are quite popular and therefore are easy to source and repair. This brings the overall dependability score up. 
And, Citroen have been around a long time and have established themselves at the forefront of innovation. This means that they've perfected their manufacturing process more than newer manufacturers have.
So, those are a few reasons why Citroen are considered dependable.
How reliable are consumer surveys?
Okay, this is where we justify using consumer surveys to determine how reliable a car is. Consumer Surveys gather their information by asking owners how dependable their car is. Many use surveys, and others, such as AutoExpress, often use self-reports where the owners can describe more specifically how reliable or unreliable their car is. 
This is an accurate way of determining the longevity of a vehicle because it asks those who are driving the vehicle on a regular basis.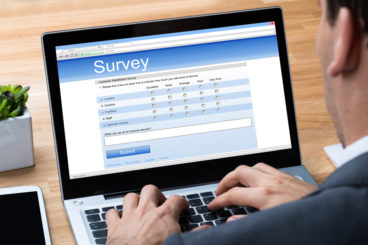 Also, things such as ReliabilityIndex use the likes of WarrantyDirect, who supply tens of thousands of extended warranties to all sorts of makes and models. They record information when someone makes a claim, and then use this data to come to an informed conclusion about the most and least dependable cars. 
One of the issues with consumer surveys and using ReliabilityIndex is that you don't always get an accurate view of how reliable a new car is. This is because they are still in warranty and are simply too new to determine the long term reliability. This isn't anyone's fault, obviously, it's just the way things are. But it does mean you don't always get a completely accurate view of the latest models. That said, many use predicted reliability which is often quite accurate.
Overall, consumer surveys are pretty reliable as a way of knowing how dependable a car is.
Citroen vs. Renault vs. Hyundai
So, how do Citroen stack up against some of their rivals?
In fairness, all three of these brands are pretty dependable, so you wouldn't be making a bad decision going with any of these. Hyundai come 18th in the Telegraph survey with 130 problems per 100 vehicles. Renault came 14th with 116 problems per 100 vehicles, just one ranking below Citroen.
On Reliability Index, Renault score much higher in 10th place, with a reliability index of 89. Hyundai come in at 16th with a reliability index of 100. These are both higher than Citroen, but Hyundai only come in a few ahead of Citroen so the gap isn't too vast between them.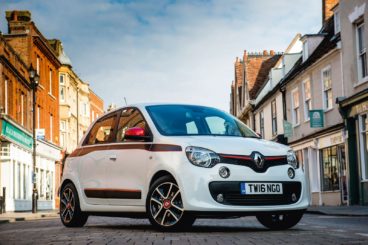 It seems like all three are vying to be better than the other one, which is not a bad thing. It means though that it doesn't look like there is a clear winner, as one is always just ahead or behind the other two. What it does mean though, is that all three brands are as reliable as each other, so you can be safe in the knowledge that you will have a reliable model regardless of whether you go for Citroen, Renault or Hyundai.
Which Citroen's are the most reliable?
The following are the most dependable Citroen models;
Citroen C1

Citroen XSara Picasso

Citroen C3 XSara Picasso
These all score very well on reliability index, and are the most reliable Citroen's that are available to you.
Which Citroen's are the least reliable?
Citroen C4 Picasso

Citroen Grand C4 Picasso
Both of these models score pretty poorly on the dependability scale, so it's best to avoid these ones if you can.
In conclusion, Citroen are a solidly dependable manufacturer. They have been on reliability tables for quite some time now and it doesn't look like they will be moving any time soon. Some of their models are more reliable than others such as the C1 and the C3 Picasso, so if you want the most reliable Citroen's you should look at them. In terms of their competitors, they hold their own, so you won't have to worry that you could have had a more reliable model elsewhere. Ultimately, Citroen make good, reliable and affordable cars. What more could you want?
BUY, LEASE OR FINANCE A NEW CITROEN
Request a call back and one of our specialists will find you the perfect Citroen to suit your lifestyle and budget.

Latest posts by Rachel Richardson
(see all)