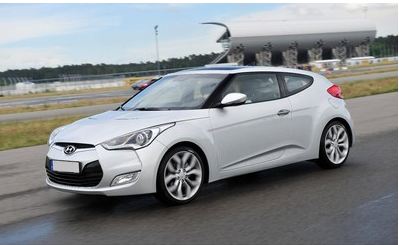 Hyundai has been on the front line fighting a battle characterised by invention and innovation. The fight is almost won with the emergence of the Veloster Turbo that has just enough to offer.
What a Veloster Turbo purchase entails
The car is equipped with a 1.6-litre T-GDI engine that has been hyped as the first of its kind in the history of Hyundai and the UK car market.
With an outstanding output of 186 ps, the Veloster Turbo has been touted as a revolutionary invention whose practicality and technology is unexampled in the UK.
If performance of this car is anything to go by, then the Veloster Turbo is not a disappointment.
With the additional turbocharger and a heightened low-end torque, a purchase of this car is just ineluctable.
Any smart investor would be actuated to finance the lease of this grand car that is capable of driving the entire world to stardom.
Majority of the UK drivers have the proclivity for low-end torque that is accompanied by immense power.
With its fantastic establishment as a fun car, the Veloster Turbo exemplifies great performance, fun and a remarkable design.
Its practicality and fun drive matches the value of finance that goes with this car.
The Veloster Turbo treats its owners to a specially designed inter cooler, a dual CVVT, a direct injection system for fuel and a reliable engine.
Compared with its counterpart-the regular Veloster which takes 9.7 seconds to accelerate from 0-60 mph, the Veloster Turbo achieves this in 8.4 seconds only.
With the Veloster Turbo, the future is bright.
Keep yourself updated with the latest motoring news by liking us on facebook, following us on twitter or connecting with us on LinkedIn.
If you're looking to purchase or lease a new Hyundai contact our sales team. Alternatively, visit our website where you will find new and used Hyundai's available for sale or on finance.
Thanks for visiting us today.

Andrew enjoys: Movies and travelling to new cities to explore different cultures.

Andrew has been in the motor trade for over 20 years. What he enjoys most about his job is the team spirit and the dedication of his work colleagues. He also appreciates the teams input in the improvement of the company.

Latest posts by Andrew Kirkley (see all)