How to Improve Your Salary in Your Next Sales Job
Read our top tips to improve your salary
So, you might be a high performer looking to improve your basic salary. And you may be disillusioned by the fact that many sales jobs don't advertise the base rate because the emphasis is on commission.
We understand that this can be frustrating when you are trying to decide which jobs to apply for. And we at OSV believe the more successful you are, the more rewards you should get. So, with this in mind we have put together an article to provide some tips to help you secure a higher salary in your next job.
1. Know you own value and be prepared to prove it
When you go to a job interview, they will ask you what salary you are on at the moment. If you are looking to earn more than that, you will need to be able to show why you are worth the pay increase.
Do you know your own value? Do you know what value you have added to the company you work for?
These questions are very important to ask yourself before an interview. We would recommend compiling a portfolio to take with you to the interview. This should include things such as;
Evidence of how much money you have made your company
Any league tables showing your success
Any awards/certificates gained
Any customer testimonials
Client spend reports showing how much your key customers are worth to the business
Always know your facts. You should be able to tell them;
How much money you made
What your average profit was
What your conversion rate was
The turnaround time from enquiry to sale
Your figure compared with other team members
Where you were against company targets
It would also be handy to know your peak month, your lowest month and how many months you missed your target.
Think of this interview like a sale. Which, in a way it is, because you are selling yourself. It's your time to shine.
2. Treat your interview like a sale
In most sales training you will be taught that the best way to sell is to establish the need first.
In an interview, it's wise to know the needs of your audience.
Hopefully, you should have already seen the job specification, researched the company and have a good idea of what they want from an employee.
When you are at the interview, the more questions you ask that show you are genuinely interested, the more you will be able to sell yourself. For example;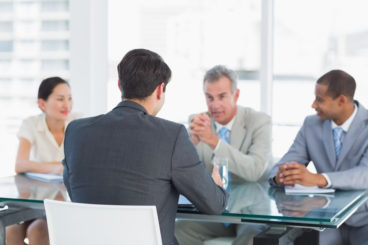 What targets would you expect me to be achieving?
What would your expectations be in the first six months?
What else is important to you to have in the right candidate?
When people have not worked out before, what have been the main issues?
If you know what they expect, then you can talk about the relevant parts of your success. So, if they expect 50k sales in the first 6 months and, in the first 6 months of your last job you achieved 60k, then you are selling what they need.
When you ask what the main issues were for people in the previous role, then you can use examples and evidence to show how they would not have that issue with you.
For example;
One of the common problems was that someone was not listening to the client. You can produce a testimonial for how a past customer felt listened to and well looked after.
Establish the need before you sell yourself and pick the relevant attributes and skill sets.
3. Negotiate well and stand firm
If you are in sales, most companies will want you to be able to maximise profit. If you give your own salary away too lightly and don't fight for it, this creates the impression that you will drop prices too easily.
As long as you have demonstrated your value – stand firm. Some companies will have a standard pay banding and therefore won't negotiate. However, you need to give yourself the best chance of success.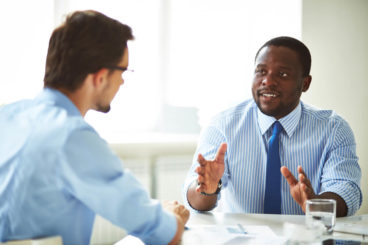 Make it clear that you like what you see and you are interested in the company. However, you have to make sensible decisions that you will be happy with in the long term. And, to be genuinely settled you would be looking for 'X' figure and you believe that your skill and experience will enable you to secure this level of salary moving forwards.
It's all about the way you say it. Obviously, if you come across as confrontational and arrogant about your self-worth then this sends the wrong message. However, if you are humble, yet confident and know that you are hard worker, then don't be afraid to say.
4. Be prepared to give before you take
If you are confident about what you can offer and the company are prepared to reward you, but only once you're in the job, don't be worried. As long as you have checked out the company and spoken to the team to see if they can be trusted, be prepared to invest and you will enjoy the rewards later.
Many companies will ask you to provide your capabilities and if your targets are achieved, your pay will go up.
This is your choice, of course. You can turn down the opportunity if you want to. However, in the long run, the company could have the potential to improve your salary far more than other companies.
It's important to think in the long term and not just here and now. However, we understand that you have your own priorities. It's all down to you.
So, you can definitely improve your salary with the right actions. The key thing is to always maintain motivation and to be an expert at what you do.

Andrew enjoys: Movies and travelling to new cities to explore different cultures.

Andrew has been in the motor trade for over 20 years. What he enjoys most about his job is the team spirit and the dedication of his work colleagues. He also appreciates the teams input in the improvement of the company.

Latest posts by Andrew Kirkley (see all)