Review Of The Kia Pro Ceed Diesel Hatchback
The new Kia Pro Ceed Diesel Hatchback is a very smart looking three-door that's comfortable, usable, and which comes with the brand's now-famous 7-year warranty. Don't be too fooled by its looks, though – this isn't a hot hatch.
Moreover, as slick as it looks, the Kia still lacks the desirability of key rivals in this sector. However, it offers such a fantastic experience that we reckon more and more families will be overlooking its lack of badge appeal to give it a proper chance this time around.
OSV takes a closer look at what it's all about with our 2018 Kia Pro Ceed Diesel Hatchback review.
As mentioned, the Pro Ceed sports the looks of a hot hatch but fails to drive like one. In fact, its driving experience is a bit average and it feels more like a warm hatch if anything else.
Kia hasn't blessed it with the last word in handling ability, but neither is it a totally bland car to drive. It's safe, predictable and stable – three qualities that plenty of buyers will appreciate.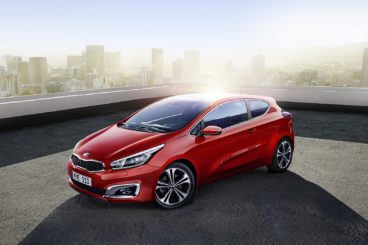 Its power steering comes with 3 switchable modes – Comfort, Normal and Sport – but while Sport adds more weight to the steering it ultimately fails to add more communication. As such, this lack of feel can undermine your confidence when you take bends with a bit more purpose.
The car is suited to Comfort mode best, with the Sport mode making it feel a tad too artificial for our liking.
In terms of its engines, there's not a lot to choose from. Just the one diesel is available, and it's a 1.6-litre CRDi unit that has been upgraded so that it now develops 134bhp. That's 8bhp more than last time, Kia has increased its torque, too.
The engine is paired up with a 7-speed twin clutch automatic 'box, and it can whizz you from a standstill to 62mph in 9.5 seconds if you stick to a smaller trim. As the higher trims are heavier, its 0-62 time goes down to 9.8 seconds.
The engine is fairly quiet and lacks any sort of drama, but it does offer more punch than the sole petrol alternative.
Costs of the Kia Pro Ceed Diesel Hatchback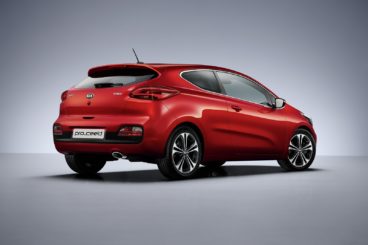 As the three-door, sexier version of the Kia Ceed, the Pro Ceed gets treated to pretty much the same dashboard. That's a good thing as the Ceed's dashboard was one of its highlights. The centre console and stereo are angled towards you, with the result being that the cabin feels very driver focused.
The seats are supportive and comfortable, with the driver's seat offering lots of adjustability, while a floor-hinged throttle pedal creates a more natural feel.
A gloss-black finish for the fascia is very easy on the eye, and we think buyers will appreciate the black headlining, as well as the leather trim for the steering wheel.
All in all, the Pro Ceed has many classy touches that make it feel rather upmarket. Our only real issue lies with insulation; when you work the diesel hard, it will bark.
Is the Kia Pro Ceed Diesel Hatchback practical? It's got just the three doors, so you'd be forgiven for assuming that it would be a tad impractical, but this isn't the case at all. Its doors are actually a bit bigger than the ones in the standard Ceed. Access, then, is mostly easy, although things will get decidedly trickier in tighter spaces.
Rear headroom is excellent, not just for a car of this type but for any car. This is even more remarkable when you consider its chopped roofline. The boot, meanwhile, measures 380-litres and grows to be as big as 1,225-litres when you fold the rear seats. Its opening is a bit on the small side, however.
Equipment & Safety Of The Kia Pro Ceed Diesel Hatchback
Standard kit across the range is good, with all models getting heated electric door mirrors, rear parking sensors, cruise control, air conditioning, automatic headlights, and an alarm and immobiliser system.
The SE model adds a sat-nav that comes with European maps, electric lumbar support adjustment for the front seats, automatic wipers, stainless steel pedals and twin-zone climate control.
In terms of how safe the car is, the standard Ceed was awarded all five stars by Euro NCAP for its crash test performance once again. Both trims share the same standard safety kit, which includes emergency stop signalling, electronic brake force distribution and electronic stability control.
Six airbag's and ISOFIX child seat mounts are also standard.
Costs Of The Kia Pro Ceed Diesel Hatchback
Prices for the new car start at £19,215 and rise to £23,835. For more information on our leasing deals, you can check out our page here.
In terms of its running costs, the 1.6-litre 134bhp diesel is not only the fastest engine in the whole range – it's also the cheapest to run. It can return as much as 74.3mpg on a good day and emits less than 100g/km of CO2.
Insurance-wise, the diesel Pro Ceed sits as high as group 14 if you opt for the expensive GT-Line model.
Pros and Cons Of The Kia Pro Ceed Diesel Hatchback
Excellent Diesel Engine
It might be the sole diesel offering, but it's a goody. Not only does it complete the 0-62 dash in 9.5 seconds, it's also super economical and has an extra 8bhp than last time.
Reliable
The Pro Ceed came number 5 in Car Buyers 2017 Driver Power owner satisfaction survey.
Good Looking
Kia has injected it with some serious va-va voom. Few cars look this good at this price point.
Not a Lot of Fun
This is a major shame because it looks like it would be a lot of fun.
Heavy Doors
They will make accessing the car a tricky affair for kids and older people.
Kia Pro Ceed Diesel Hatchback vs Vauxhall Astra GTC vs Volkswagen Scirocco
Let's see how the car fares against its rivals in the comparison section of our 2018 Ford Kuga Diesel Estate review.
Kia Pro Ceed Diesel Hatchback vs Vauxhall Astra GTC
The new Vauxhall Astra GTC is the sportier version of the popular family hatchback.
It looks like it would be fun to drive – and it is. It shares its front suspension with the Insignia VXR, and this helps it to deliver an accomplished driving experience.
The steering lacks a bit of feel, ride quality isn't the best if you opt for the 19" alloys, but the engines are solid enough.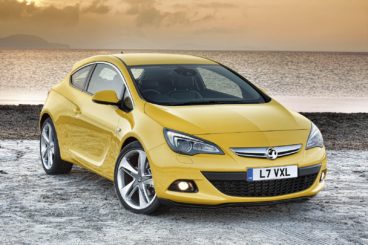 Well, that is if you ignore the 1.6-litre CDTi 107bhp diesel, which has an aching 0-62 time of 11.9 seconds!
We prefer the 132bhp version, but the standout choice is a 2.0-litre 161bhp diesel engine that motors its way from a standstill to 62mph in a matter of 8.4 seconds.
Running costs? The 107bhp diesel can return as much as 72.4mpg on a good day, while the most powerful 2.0-litre diesel is good for returns of 57.7mpg – that's still not bad when you consider the amount of performance that's on offer.
Inside, you might want to add the optional FlexRide system if comfort is important to you. It lets you switch between 3 suspension settings to improve ride quality. Without it, the ride is a tad on the firm side.
The GTC's cabin is almost identical to the standard Astra, but alloy-effect detailing raises the quality levels, as does the leather steering wheel.
There are probably one or two more buttons in here than we'd like, but you'll soon get used to them.
Is the Vauxhall Astra GTC practical? It certainly wasn't built with practicality in mind, and a swooping roofline limits rear headroom somewhat.
However, this is a roomier car than you might have imagined. Two adults will be more comfortable than three in the back but even three can squeeze in there on shorter trips. Legroom, meanwhile, is helped by the car's fairly long wheelbase.
The boot measures a very handy 380-litres and can be extended to 1,165-litres when you fold the rear seats.
Price:
Kia – £19,215 – £23,835
Vauxhall – £22,330 – £27,970
Kia Pro Ceed Diesel Hatchback vs Volkswagen Scirocco
The Volkswagen Scirocco is stylish, lots of fun and – unlike the Kia – can genuinely be termed a hot hatch.
The key issue with the car is that it feels a bit unpolished on the road. It takes bends well at pace, and if you specify the Dynamic Chassis Control package you'll have a ball.
On the whole, while there are more enjoyable hot hatches on the market, the Scirocco shouldn't be overlooked.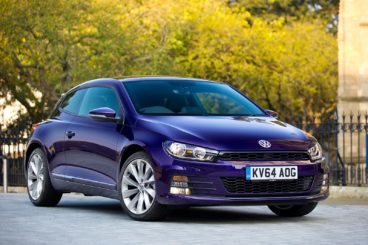 In terms of its engines, there are two diesels available. The smallest of the two develops 148bhp and has a 0-62 time of 8.6 seconds, while the bigger of the two develops 182bhp and has a 0-62 time of 7.5 seconds.
Both offer a good amount of performance, but while the 182bhp variant sounds more exciting and adds extra fizz, its higher price is unappealing.
Running costs? The 148bhp diesel is good for returns of 67.3mpg on a good day, while the bigger diesel can manage 60.1mpg at best. These numbers aren't bad at all for this type of car, although you might struggle to achieve them on an everyday basis.
Inside, the Scirocco is very typical of a VW product – there's plenty of high-quality materials that are easy on the eye, comfort and insulation are good and the ride feels very smooth.
The driver's area feels cockpit-like, something that's enhanced by the extra dials on top of the dash. Necessary? Not really. But they do look good.
The biggest disappointment is how dark the interior is. Combined with the small windows, you might find yourself feeling a bit hemmed in.
Is the Volkswagen Scirocco practical? It's reasonably usable for a 3-door hot hatch, but there are a number of flaws. Visibility is poor and the boot measures just 312-litres, which is way off the Kia. Fold the rear seats and it extends to 1,200-litres.
On the other hand, this is a very spacious hot-hatch. The rear seat is reserved for two people at most, but they'll both have plenty of room back there. Storage spaces are good too and include a decent-sized glovebox.
Price:
Volkswagen – £21,695 – £31,385
Verdict Of Our 2018 Kia Pro Ceed Diesel Hatchback Review
Kia has always been about offering terrific value for money, and that's once again the case here. However, they've also taken their branding to the next level in the last few years, and the Pro Ceed is representative of that. In a word, Kia has gone a bit sexy.
That said, as much as the Pro Ceed can strut its stuff with swagger on your drive, it's not as much fun as it should be, and this is something you'll need to weigh up before making your decision. There are rivals that are better to drive than the Kia Pro Ceed Diesel Hatchback – but few that are this good looking.
Fancy the Kia Pro Ceed Diesel Hatchback? Request a call back from one of our Vehicle Experts