Lease Agreement Paperwork You'll Need to Complete to Get a Vehicle
What Documents Will I Have to Sign When Leasing a Car?
Lease Agreement Paperwork You'll Need to Complete to Get a Vehicle
So you've decided to lease a car, and you know what one you want; now you can't wait to get behind the wheel.
Except, before you get behind the wheel, you have to fill out the paperwork. Whilst it's not the most exciting bit of the leasing process, it is absolutely vital that you know exactly what you are singing, and that it is all correct. This is so you can drive away in your shiny new car as soon as possible.
At OSV, we go through the documentation process with our customers everyday, so we know that this can be a lengthy process.
And of course, this lengthy process can get quite confusing at times, which is why we've written an article outlining exactly what documents you will be signing, what documents you will need to provide, and how to ensure that the process runs as smoothly and quickly as possible.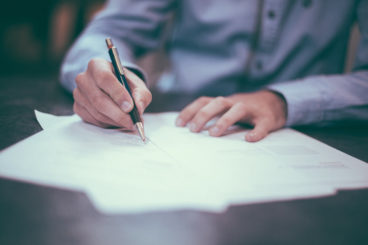 What Paperwork Will I Need To Complete Before Taking Delivery Of My Lease Car?
The main document which you will need to complete is your finance agreement, which can be sent to you by one of the following methods;
Electronically

This will be

sent to you directly

from the finance house to your email address. It is best to keep an eye on your junk mail as sometimes it can be sent there.

Sign and Scan

The

finance documents will be sent to you by email

and you will be required to

print the documents and sign them

. Once completed, you will need to scan the documents to the relevant person/department to be checked over.

Post Originals

While some finance houses accept scan documents, some require you

to post the original documents.
If you want to purchase Guaranteed Asset Protection (GAP) Insurance, then you will need to do that before the delivery takes place, so this is something that you need to consider before sending off the paperwork. Unsure what GAP Insurance is? You can read our comprehensive guide here.
What Problems Could Arise With The Paperwork Process For My New Car?
While we're sure there won't be problems when it comes to filling out the documents, but finance houses are known for being strict, so here are some potential problems that could arise;
The signatures don't match

It's vital that the

signature on your finance documents match your driving license

. The documents can be rejected by the finance house if this is not a close match. While it's understandable that people's signatures change over time, it's really important that they match.

Signing in the wrong place

Documents can be rejected if the

signature is in the wrong place or outside the specified box.

Signing the documents when you are not listed as a registered director

This will definitely cause issues with the document process so it is

imperative that the listed director signs the documents.

Your witnesses are wrong

A large majority of the documents will need to be witnessed. It is asked that your

witness is not a family member or anyone living at the same address

. If the documents are witnessed by either of the above then it can cause delays and documents may need to be re-signed.

They are left too long

Delaying signing the documents has a huge knock on effect on delivering the vehicle and if the

documents are left unsigned for too long, they may need to be re-issued and the finance approval will need to be redone.
What Documentation Do I Need to Supply For My Lease Car?
It's recommended that you have the sufficient identification documents to help speed up the process.
It is always advised that you need your license to have

your correct name and current address on

. Not having sufficient ID to supply to the funder can cause delays.

If you do not have an up to date driving license this can cause issues when it comes to identification. If this is the case the

finance house will ask for a copy of your passport and also a proof of address dated within the last 3 months

. This can be a utility bill or stamped bank statement.

It cannot, however, be a credit card statement or mobile phone bill

.
It is strongly advised that if you are asked to post your original documents, they are sent by special delivery. We request a tracking number be given to us so we can track the documents to see that they have safely arrived at their destination.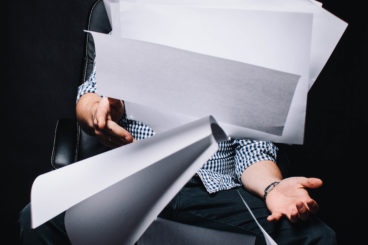 Why Do I Need to Post Original Documents?
There are quite a few reasons as to why you should post original documents, such as;
For

fraud prevention

reasons you may be asked to post your original documents to the dealership. This is because it is hugely important that the dealership see the

original documentation and check the signatures match.

Fraud prevention is taken very seriously and if the

process is not followed by the dealership it can lead to large fines or even dismissal of the people involved.
The fraud protection protocol is for your benefit

. The last thing anyone wants is to receive information that your identification has been used. However, this is always a risk which is why we work very hard to ensure that

this doesn't happen.
How Do I Speed Up The Document Process For My Lease Car?
There are ways in which you can speed up the process so you can get your brand new car as soon as possible, and those are;
Read all instructions fully

Have your ID next to you when signing the documents so you can

match your signature
Check all the documents have been signed, dated and witnessed in the correct places

If you are unsure of anything regarding the leasing agreement or any aspect of the process,

always speak with the supplier to avoid unnecessary delays and confusion
Do not post your documents until you have been advised of the correct address

.

Several addresses may be included on the documents which will not be relevant to where the documents are actually supposed to go.

If the documents are posted to the wrong address they could get lost and then you'll have to resign them and go through the process all over again.

So check the address!

Make sure that when you print the documents off that the margins are not cut off

. If this happens, the documents can be invalidated and you will need to print the documents off again and sign them.

Provide clear scans of all documentation and ID

. If the documents are scanned over and are not clear or are too dark these will not be accepted.
What Should I Be Wary Of When Signing a Lease Agreement?
While there should be nothing wrong with the documents, it doesn't hurt to go over them one last time before you sign them. Here are some of the things you should double check;
Check all of the figures and mileage

on the documents; it is always best to contact the supplier if you have any concerns about these as they will be able to advise you of the breakdown of costs.

Check servicing and maintenance responsibilities

on the vehicle.

Check what the effect of late payments

will have on your agreement.

Check how you would go about returning the vehicle early

or at the end of your lease.
Above all, it is advisable that you speak with your supplier about any aspects of the lease agreement you are signing. They will be able to advise you on any issues or queries you may have with the document before you sign.

Andrew enjoys: Movies and travelling to new cities to explore different cultures.

Andrew has been in the motor trade for over 20 years. What he enjoys most about his job is the team spirit and the dedication of his work colleagues. He also appreciates the teams input in the improvement of the company.

Latest posts by Andrew Kirkley (see all)