Having driven Lexus for over 10 years, I was delighted to hear that for the 11th year running, they have achieved the highest ranking in the J D Power and Associates customer satisfaction study.  Lexus have held this position from the first year it was eligible for consideration.
To add to their achievement, the stunning IS (for the 3rd time) achieved the highest overall score and the RX was ranked 3rd overall.
Some of the cars in the Lexus range:-
CT 200h.  
If you are looking for a compact luxury car, equipped with excellent specification, an options list to drool over and a badge to be proud of, then you may want to consider this 5dr leading edge full hybrid.  Low-emission, high-economy driving and with prices starting from only £23,485 this car has got to be worth a test drive.  Click here to see offers on the Lexus CT 200h and other new and used models in the range.
IS200D – the entry level model drops from a 32% tax bracket to 18% thanks to new enhancements its received.  A great saving for customers.  Combined mpg of 55.4, 0-62 in 10.2 seconds and CO2's of 134.
IS250 – is now more fuel efficient and is Euro 5 compliant.  CO2 emissions have been cut from 209 to 194g/km without any loss in power.
IS250C – the hard top convertible version of the saloon.  There are two engines to choose from – the 204bhp 2.5-litre V6 available in manual or auto or the 306bhp 3.5 V6 only available in automatic transmission.
GS450h – is a very convincing hybrid.  Smooth, sleek and fast.  Well equipped and refined.
LS600h – stunning, powerful and luxurious, although expensive.  Packed with technology and sporting a 445bhp petrol electric hybrid V8 – the car is the first to target the limousine market
RX450h – stunning, sexy and sleek.  The 450h is ideal for driving enthusiasts and environmentalists thanks to an improvement in economy (44.8mpg) and CO2's of 145g/km.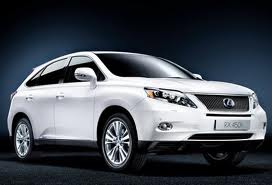 Other new and used Lexus are available for sale, Lease or Contract Hire click here for further information
Marketing Dashboard Contacts Content Social Reports Productivity Search osv.ltd.uk Hub ID: 2381492 Calls-to-action Export CTA Data Create a CTA ▾ Dashboard Settings Integrated Tools Blog Landing Pages Email Latest News ArchiveAll Campaigns Sample - My first inbound campaign in HubSpot Guide Campaign Masis Career Resources Learning Centre Home Buttons Latest News Archive Lead Scoring Renewal All CTA TypesAll CTA Types Standard CTA Smart CTA This month to dateThis month to date Today This week Last 30 days Previous month Last 3 months All time Custom date range Show chart Status CTA Updated Views Views ➝ Clicks Clicks Clicks ➝ Subs. SubmissionsArchive Fiat 500 STANDARD CTA (1) Details19 Sep 2016 8 0% 0 0% 0 New Archive Learning Centre STANDARD CTA (14) Details13 Sep 2016 31 0% 0 0% 0 Archive - Car Reviews STANDARD CTA (7) Details1 Sep 2016 15 0% 0 0% 0 ©2016 HubSpot, Inc. All Rights Reserved.Privacy Policy Help Embed Code for: New Archive Learning Centre

Latest posts by Debbie Kirkley
(see all)