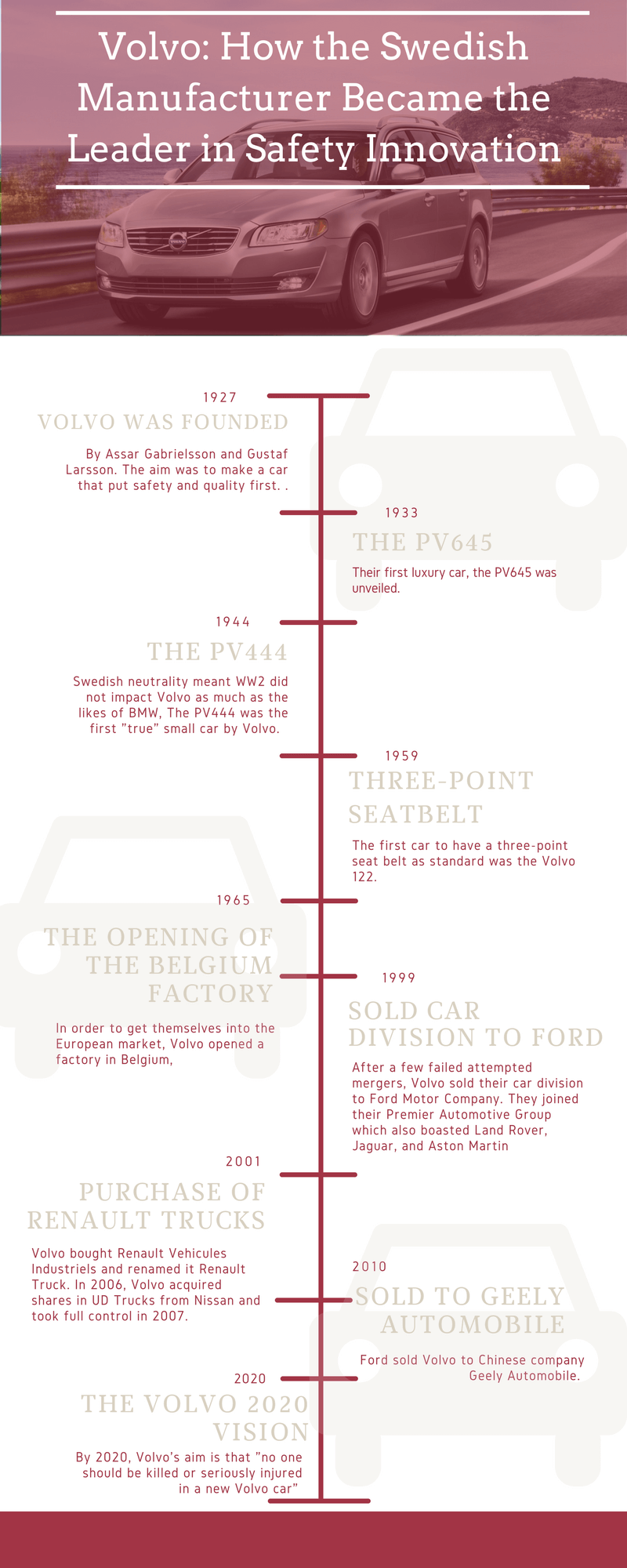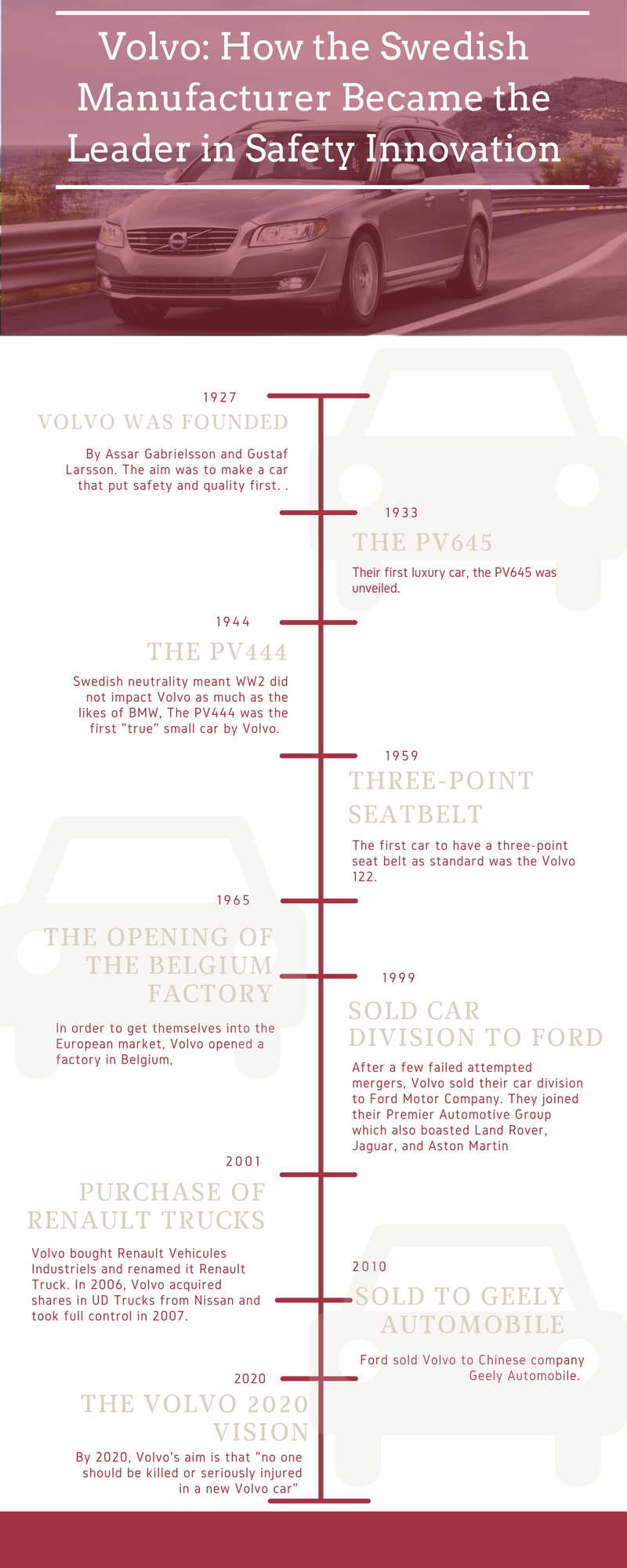 Description
How did Volvo become the leader in safety innovation? When did they invent the three-point seatbelt? And when were they bought by Ford? We take a look at the interesting history of the Swedish manufacturer with our Volvo history infographic.
Share this Image On Your Site
About
Volvo History
When did they start making cars?
When was the three-point seatbelt created?
When were Volvo bought by Ford?
Who owns Volvo now?