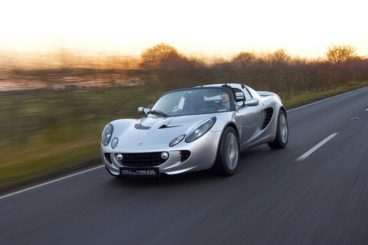 The new Lotus Elise has an ancestry dating back to 1996, when its forefather set about revamping the small sports car segment by being lighter and possessing more flair. Many Elise's have come and gone since then, but their core essence has always remained. The Lotus Elise is everything you want one to be – and then some. Let's take a closer look at what it offers with our Lotus Elise review.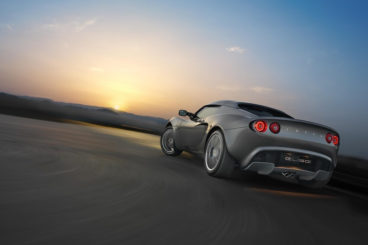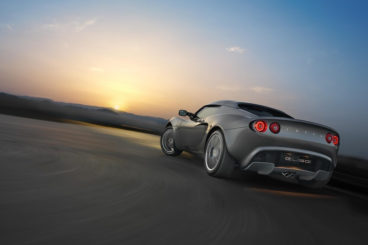 Exhilarating Drive
Lotus Elise's have always been known for being light as a feather, but it has to be said that they are getting somewhat heavier, with the Lotus Elise weighing in at 900kg. Naturally, we're not calling it a big fatty, but it is tempting to wonder what the new weight has done to its lightning speed.
The 1.6-litre engine races to 60mph from rest in 6.7 seconds, which is either brilliant or average – it depends on your own personal discretion. It's less quick than a rival BMW Z4, and yet costlier and less flexible. Still, let's look at some positives; the Lotus Elise S2 can get to 62mph from rest in just 4.6 seconds, which puts it on par with the Porsche Boxster. Moreover, it can't be beaten in terms of performance and handling – in fact, it's a cut above. The chassis is new, although the car has kept with its rear-drive layout.
Worth mentioning is the new 2.0-litre DOHC 16V four-cylinder engine that is supplied by Toyota. Six-speed manual gearbox is standard, and can get you to 62mph from rest in 4.3 seconds en route to a top speed of 170mph.
The beauty, indeed, of the Lotus Elise is in the way it drives. It's enthralling, alive with the zest of life, with its engine always demanding more of the driver as it pushes itself to the limits. Driving a Lotus Elise is exhilarating stuff, enough to get the blood pumping madly.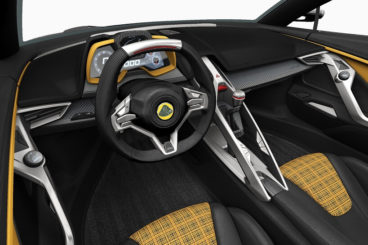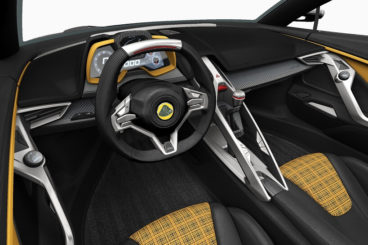 Fundamentally The Same
Fundamentally, the Lotus Elise looks little different than it did back in 1996. Worth mentioning though, is that the Lotus Elise is one of just a handful of modern cars that doesn't come with power steering. The idiosyncratic nose section is as gorgeous as ever, now coming with LED side lamps, whilst the distinctive grille remains the same, but now comes with a mesh in-fill. At the tail panel, you'll now find 'Lotus' in chrome lettering. Nice.
The interior is not what you'd call fantastic, with the dashboard plastics now showing their age, whilst controls need some major revisions. With that said, the seats offer good grip and hold you in place as you swerve around corners, whilst extra storage spaces are thoughtfully dotted around the cabin. Boot space is also adequate for a few bags, whilst actually getting into your Lotus Elise is probably as cumbersome as ever.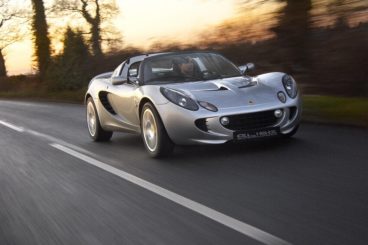 Facts and Figures
The Lotus Elise price range starts from around £28,000, with the Lotus Elise price range range rising to about £35,000. Used Lotus Elise and second hand Lotus Elise will be a little cheaper. If you're looking for extra Lotus Elise parts to boost your car and its performance, consult your dealer. There aren't many Lotus Elise parts that do come as standard, with features such as air conditioning, soundproofing and carpets all coming as extras. If this is slightly disappointing, the good news is that the Lotus Elise offers up good running costs, with mpg figures coming in at an impressive 45mpg.
Final Thoughts
One thing the Lotus Elise has going for it is the fact that it serves up an awesome drive. If you're in the mood, there is nothing quite like it. Over the years, it might have lagged behind rivals who are able to offer better interiors and more equipment, but for pureness of speed and performance, the Lotus Elise continues to get thumbs up.
If you want to get hold of the new Lotus Elise don't hesitate to leave us a message on our contact page, or give us a call on 01903 538835 to find out more about our Lotus lease deals.

Latest posts by Will Titterington
(see all)