Maserati GranTourismo Coupe vs Mercedes S-Class Coupe vs Aston Martin V8 Vantage Coupe: Review & Comparisons
Ever dreamt of owning a luxury Sports car? The Maserati GranTourismo Coupe could be the right choice for you but how does it compare to Mercedes or Aston Martin?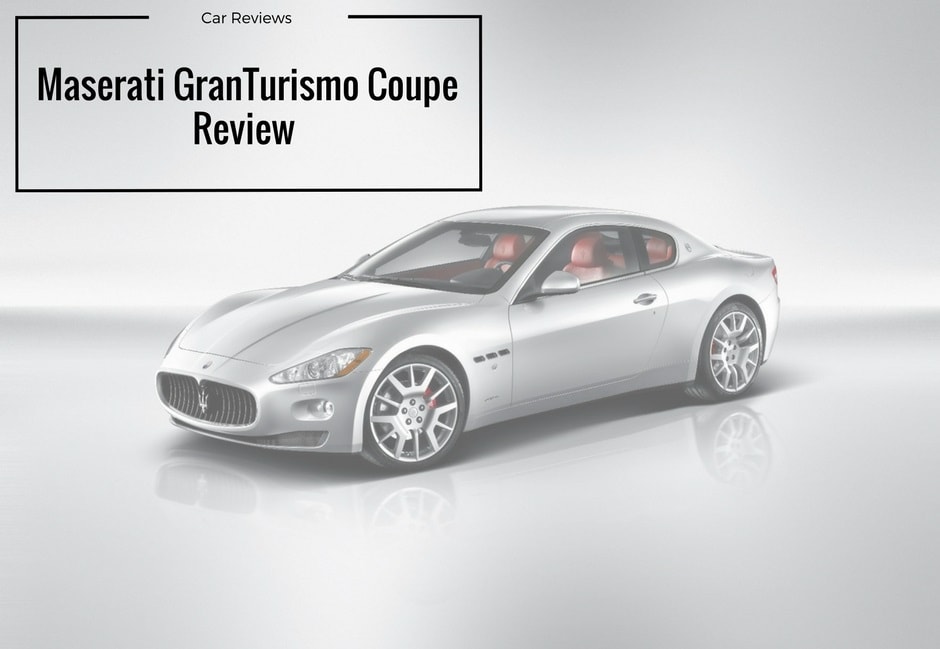 Review Of The Maserati GranTourismo Coupe
Feeling fabulous? You will if you take your place behind the wheel of the achingly sophisticated new Maserati Gran Tourismo Coupe. Classically Italian, this gorgeous V8-powered four-seater is the result of five decades of tradition from Maserati who have created a masterpiece that's the showroom's equivalent of Michelangelo's David.
Big words? Maybe. But such a flamboyant car deserves equally flamboyant superlatives. It's got performance, it's got the looks, and it's got the heritage. Over long distances, it has staying power, while a brand new 8.4" touchscreen brings it into the modern era. It's a car made for the perfect gentleman who wants to wine and dine his passengers.
OSV takes a closer look at what it's all about with our 2017 Maserati Gran Tourismo review.
Driving a Maserati is an immersive experience. There is only one engine available, a Ferrari-derived 4.7-litre V8 petrol unit. As expected from such an illustrious creator, it's an engineering marvel – and a real treat for buyers.
It's actually quite old, its history going way back to 1995. Normally, we'd scoff at such a dated engine. But, as we all know where Ferrari and Maserati are concerned, things don't really age – they just get better.
It's a classic engine that bellows like Pavarotti, and the power it delivers belies its age. Maserati have already said that it will soon be replaced, so it's a case of enjoying it while you still can.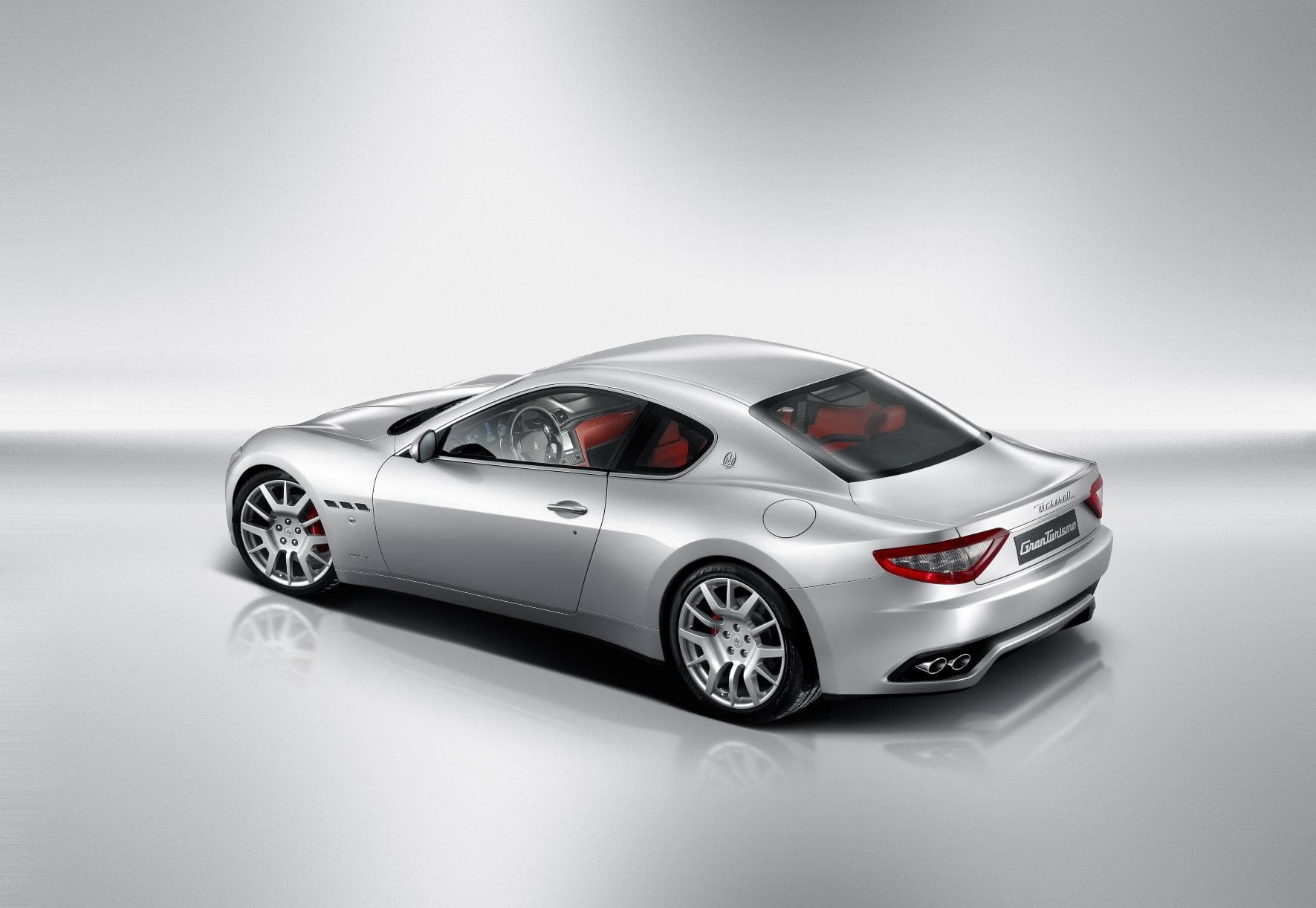 And enjoy it you should because it's still got game. 0-62 is dispensed with in 4.7 seconds, its turn of speed is a joy to behold, and it handles like an Italian football God. We're not too sure about its 6-speed automatic transmission, which is showing signs of ageing. Compared to modern twin-clutch 'boxes, it's not as nimble footed with its shifting action.
However, the car is now lighter than before. As such, speed and agility is not an issue. That said, in shaving some of its weight, Maserati have contrived to make the ride firmer. Alas, you can't have everything.
(Who are we kidding, this is a Maserati – you can have all that you desire (except 100% comfort))
Maserati GranTourismo Coupe Interior, Design & Build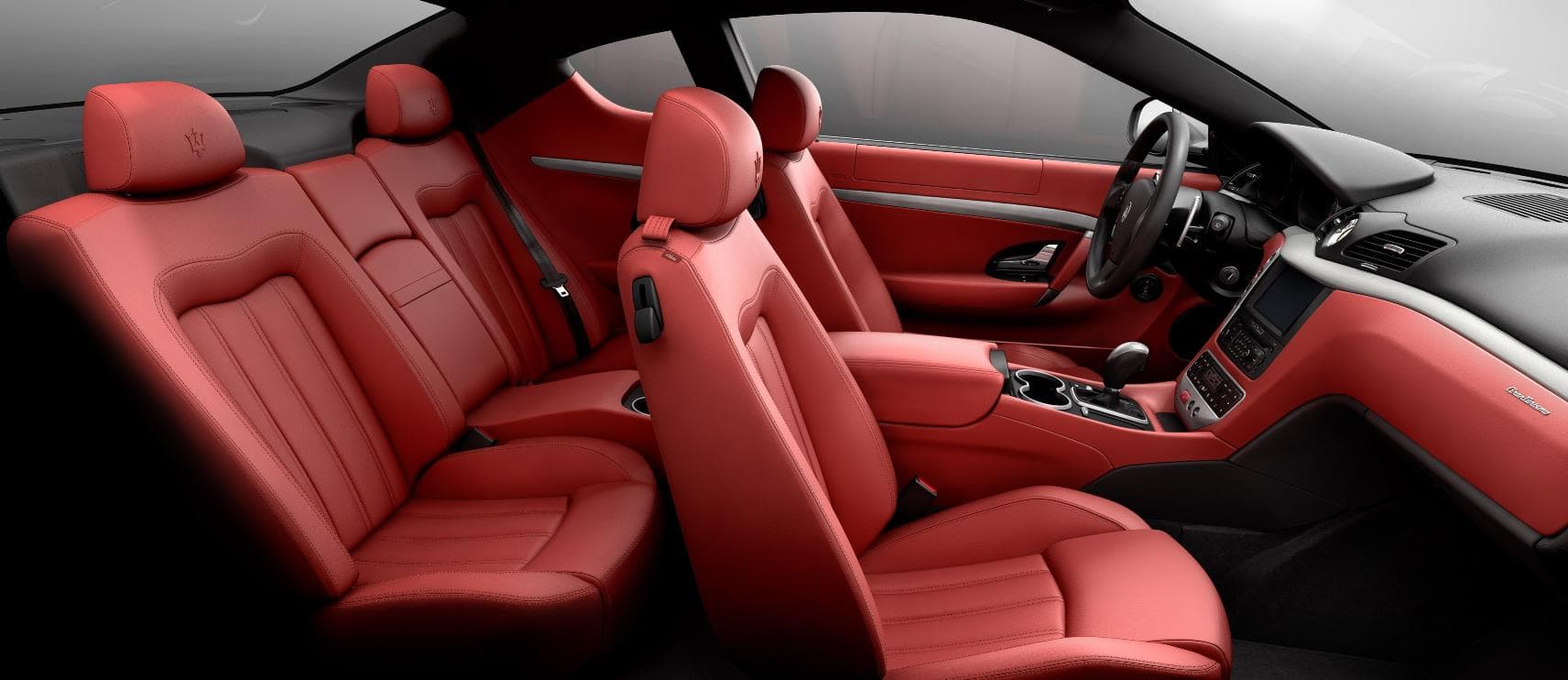 Inside, the cabin is every bit as luxurious and elegant as you'd expect a £90,000 + Italian Coupe to be. Its design is either dated or timeless – that will come down to your personal taste. It is OSV's opinion, however, that the design is timelessly and classically Maserati.
You can see their handiwork all over the high-quality cabin. But while the leather and Alcantara upholstery are strong reminders that this is a Maserati, the introduction of lots of new tech brings the car up to date with its contemporaries.
An 8.4" infotainment system is brand new. It's compatible with both Android Auto and Apple CarPlay, while the cabin also gets a new Harman-Kardon stereo system. The centre console has been overhauled, too, and now come with a useful double rotary control knob.
(we won't mention that this knob is draped in forged aluminium – oh, too late).
Despite all this opulence, the Maserati is reasonably practical. Reasonably because the boot measures just 260-litres, which is considered quite small in this class. But on the plus side, the two rear seats are huge for a sports car. Overall, it's got more room in its cabin than most rivals.
Equipment & Safety Of The Maserati GranTourismo Coupe
Standard kit is okay – but nothing special. Included in the list price is a sat nav, Bluetooth connectivity, cruise and climate control, as well as leather seats.
Alcantara upholstery is optional, as are bigger wheels and metallic paint. All these options are expensive, so you'd need to be careful with your cash. Things can quickly get out of hand!
In terms of safety, Euro NCAP haven't and won't be crash testing it on grounds of how rare the car is. Strong brakes, traction control, six airbag's and electronic stability control are all part of its standard safety kit.
Costs Of The Maserati GranTourismo Coupe
Prices for the new car start out from £83,800 and rise to £120,365. If you prefer to lease, you can pick up a deal from around £1,320 + VAT per month. For more information on our leasing deals, check out our page here.
In terms of its running costs, how much you pay in tax will depend on a few things. For the first year, you pay according to how much CO2 your model emits. After that, each model costs £140. However, there is a surcharge of up to £310 added. How much exactly is added depends on how much your car costs.
Fuel economy is a lot more clear cut, with Maserati claiming that all models can return 20mpg.
Pros and Cons of the Of The Maserati GranTourismo Coupe
Looks Stunning
If looks could kill and all that.
Four-Seats
Not just four seats, but four very comfortable and spacious seats. It's super accommodating to your family.
Refined
Refined, smooth and quiet as a boat drifting up the Venice Grand Canal at night. Lovely stuff.
Luggage Space Is Limited
Interior space is decent for passengers, but for your bags it's a different story. The boot measures 260-litres, which makes it significantly smaller than both its rivals as we'll soon see below.
Firm Ride On Bumpy Surfaces
The seats are comfortable enough, but the ride will get firm and fidgety over broken roads.
Maserati Gran Tourismo Coupe vs Mercedes S-Class Coupe vs Aston Martin V8 Vantage Coupe
Let's see how the car fares against its rivals in the comparison section of our Maserati GranTurismo Coupe review.
Maserati Gran Tourismo Coupe vs Mercedes S-Class Coupe
Mercedes remains one of the most bulletproof brands there is, and their new Mercedes S-Class Coupe is a sensation. Killer looks, gentlemanly road manners and supreme comfort are the order of the day.
The Maserati is good to drive, but it can't hold a candle to the S-Class, which even gives the likes of the Bentley Continental GT a run for its money. It's sharper than the saloon from which it's derived, and is easily the best exec limo in terms of handling. And that is certainly no mean feat at all.
That said, we advise you to bear in mind that the S-Class Coupe tips the scale at over 2,000kg. As a result, it won't ever feel like a lithe sports car.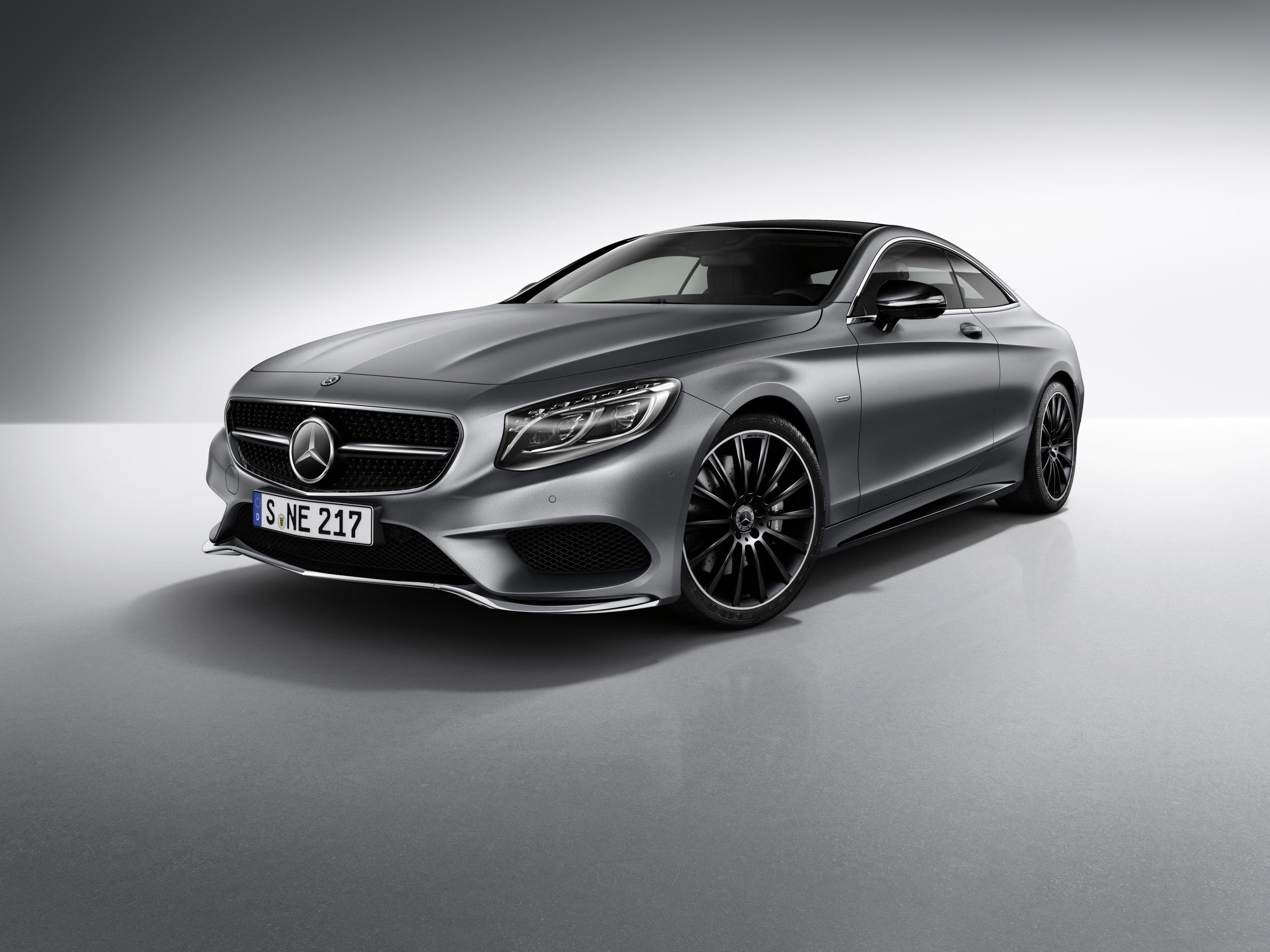 It does, however, have volcanic power that ensures it's fast enough to satisfy your primitive demands and desires. A 4.7-litre petrol engine opens the range. Fitted to the S500 model, it produces 449bhp, and does 0-62 in 4.6 seconds.
The S63 AMG is next in line, with its muscular 5.5-litre 577bhp V8 engine that's only fractionally quicker. And although the S65 AMG model and its monster 6.0-litre V12 engine adds an extra 53bhp, it's also only marginally quicker.
With all that in mind, we prefer the S500 model. It's just as fast as the Maserati, and proves to be a good rival.
You've got a choice between a 7-speed automatic, and 9-speed automatic transmission. The nine-speed 'box changes gear quicker, though it's not available with the AMG models.
In terms of running costs, it's best if you don't have high expectations. This is a big car and these are some mammoth engines. The S500 is the most affordable of the lot, but it can only return 30mpg at best. It also emits 219g/km of CO2.
The S63 AMG model returns 28mpg economy, while the S65 AMG returns 23.7mpg at best. That's only the official figure, however.
The interior was always going to be classy. A) this is a Mercedes. B) it's based on the S-Class Saloon, which is already known as one of the most comfortable cars on the planet. Air suspension is added to the Coupe to smooth out lumps and bumps, and the contoured leather seats cushion you even further.
The dashboard is pristine, the fit and finish is excellent, and you'll feel like a million dollars.
There is also lots of room, both upfront and in the rear. Yep, Mercedes have added a pair of rear seats that are spacious and comfy. Access is difficult, but once your passengers are in they should be happy enough. Make no mistake, the S-Class Coupe isn't as flush with space as the Saloon, but we don't think there will be too many complaints.
Unusually for a car like this, a panoramic sunroof comes as standard rather than as an extra. Thankfully, it doesn't reduce rear headroom.
The boot, meanwhile, measures 400-litres.
Price:
Maserati – £83,800 – £120,365
Mercedes – £100,985 – £188,600
Maserati Gran Tourismo Coupe vs Aston Martin V8 Vantage Coupe
The new Aston Martin V8 Vantage Coupe is a car in its prime. British, Brilliant and Beautiful, it's an engineering triumph.
Two things we like from a sports car: Straight-line speed and agility in bends. The Vantage Coupe has both. Its 4.7-litre V8 petrol engine nails the first part, its revised suspension and steering nail the latter.
Aston Martin have also stuck to their guns with their vintage semi-automatic transmission, which will appeal to anyone who's just happy that some sports cars still come with a manual gear shifter.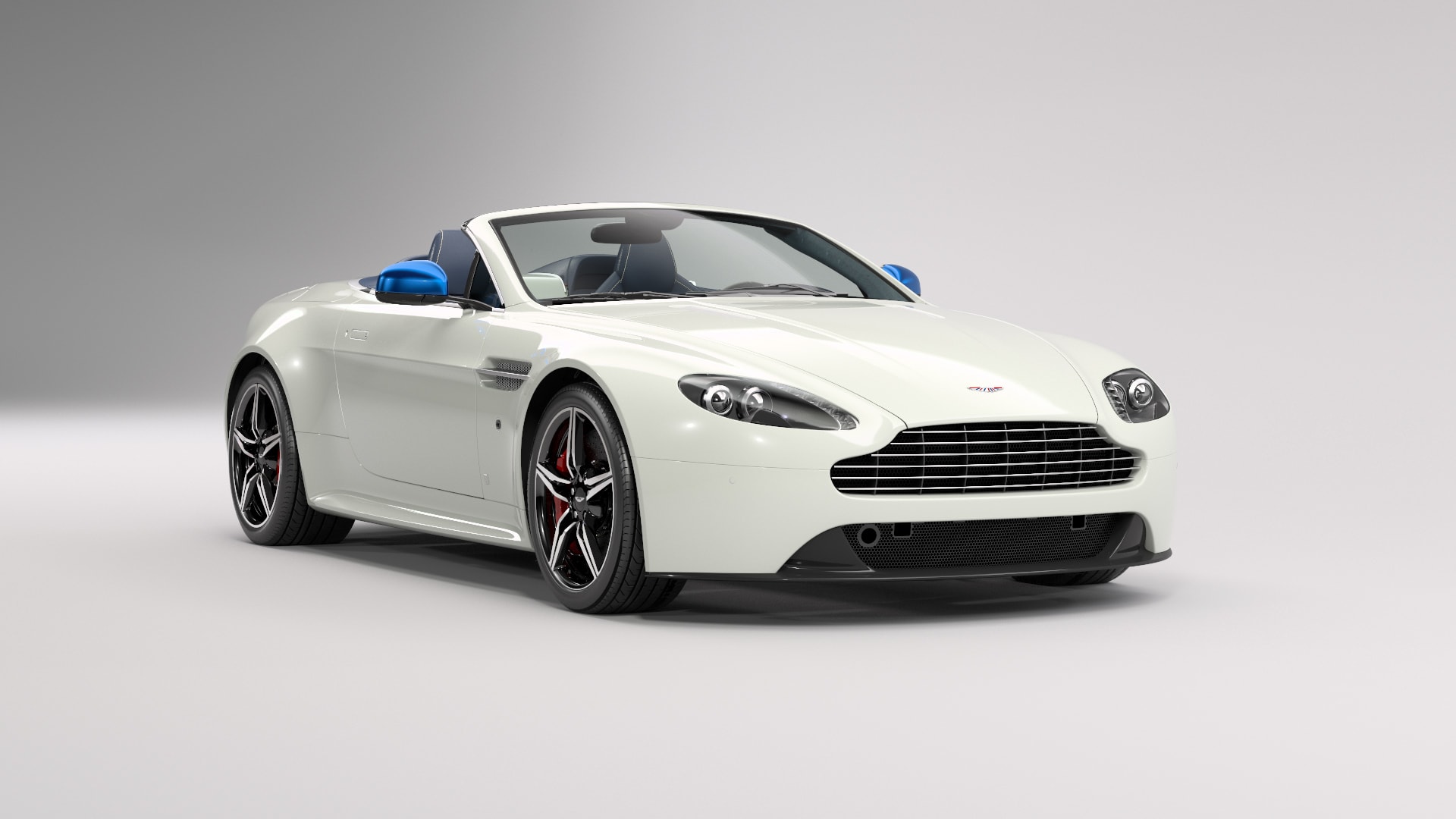 0-62 is done away with in a carefree 4.9 seconds. That means the Maserati just edges it, but the differences are marginal. Moreover, a Vantage S model adds a further 10bhp, and pushes the Maserati into second place with a 0-62 time of 4.6 seconds. When the dust settles, there is a lot of fun to be had. But while you can have fun on weaving country roads, there is only one place to unleash this car's potential – the race track.
Like the Maserati, the Aston Martin's engine is an old boy that's not got long left. However, in full flow it sounds as fine as anything else out there. It's like a crack of thunder on what was a calm night – spine tingling; a sound that never gets old.
Running costs are – as expected – poor, with the standard model returning 20.5mpg economy at best. It costs £505. Surprisingly, the more powerful Vantage S is actually cheaper to run – though only just.
Inside, Aston Martin's close attention to detail is still in evidence, but its cabin is now showing signs of ageing. It continues to be hand-built, which buyers will appreciate. But in terms of the quality of its design, it's fallen behind rivals. Its controls in particular look old. The handbrake is also dated and needs to be replaced ASAP.
It has two leather seats, both of which are adjustable and comfortable. Leg, head and shoulder room is good, as is visibility – despite the low seating position. Overall, though the cabin might be dated, it's fussy-free and nicely laid-out.
It also houses a useful 300-litre boot, as well as an extra storage area where two rear seats would normally be.
Price:
Aston Martin – £95,000 – £165,000
Verdict Of Our 2017 Maserati GranTourismo Coupe Review
A Maserati is one of those cars that shouldn't look right in the modern world with all our gadgets and electric cars. It's like something from old Hollywood, a time when chivalry was alive and kicking, when men were true gents with smart suits, pristine haircuts and, um, sideburns.
And this is what the Maserati Gran Tourismo Coupe really is in a nutshell: A suave, sexy gentleman of a car that immerses you in its world of speed and sophistication.

Will Titterington is a freelance writer, video editor and all-round content creator based in Manchester, UK.

He believes that words can take on a transformative aspect and wants to help people make better decisions today.

His influences as a writer include Hunter S Thompson and Jack Kerouac, while among his interests outside writing are music, art, foreign films and football.

He'd one day like to own a Tesla, and still holds a candle for the Ford Capri.

Latest posts by Will Titterington (see all)