McLaren has released a new teaser of its next hypercar as the successor to the P1 and the F1 before it.
The new flagship McLaren is a three-seater and is codenamed BP23. It will be the latest member of the car maker's 'Ultimate Series' and has been hailed the 'spiritual successor' to the F1.
It's going to be built by McLaren Special Operations ready for release in 2019 and, according to reports, will be the most powerful and aerodynamic road car McLaren has ever produced. While it's intended function hasn't explicitly been stated, many have predicted that this is a grand tourer and not a track-day special. McLaren themselves have even called it a "luxurious new addition".
The teaser picture McLaren released is the best look yet at the supercar and it looks like a swooping roofline and a low rear end are prominent, as are the thin LED lights. The wheels look pretty huge, but we're sure they will be toned down for the actual production of the model but it is expected that the car will have dihedral doors like every modern McLaren.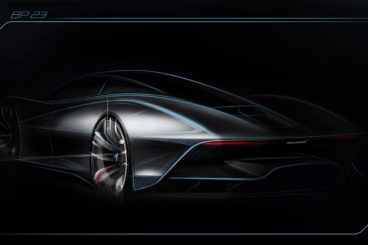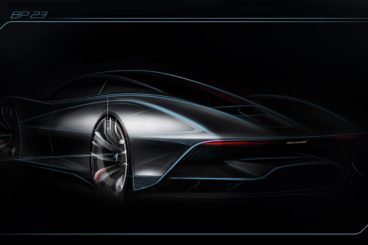 BP23 stands for Bespoke Product 2 and will be limited to 106 examples and are thought to have cost around £2 million. But don't get your hopes up, McLaren has said that all of them have already been sold. Those that are lucky enough to have bagged themselves one of these will work with McLaren Special Operations to uniquely personalise their cars. They will experience the highest tier treatment, where everything from unique paint or significant bodywork can be made to tailor to your tastes.
McLaren has said that the BP23 has the comfort of a grand tourer but the speed of a hypercar, putting it in the perfect position to compete with the Bugatti Chiron.
Like the P1, the BP23 will be powered by a hybrid powertrain that is expected to combine a twin-turbo 4.0-litre V8 with up to three electric motors. Wheels expect that the BP23 will eclipse the P1's 0-100km/h time of 2.8 seconds though there is no word as to whether they will remove the speed limiter that has been placed on the P1.

Latest posts by Rachel Richardson
(see all)