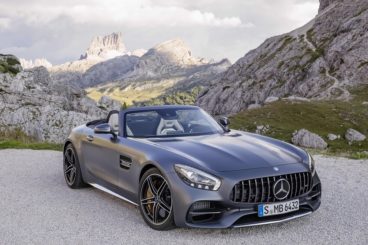 The Mercedes Benz AMG GT is the second Mercedes to have been completely put together – from conception to development – at the brand's AMG performance car factory located in Stuttgart, Germany. Few might know it, but really this is the "unofficial" successor to the Mercedes SLS. It comes in two forms, Standard and GT S, with the former expected to be released imminently – spring. If your appetite is whetted, let's take a closer look at what it offers.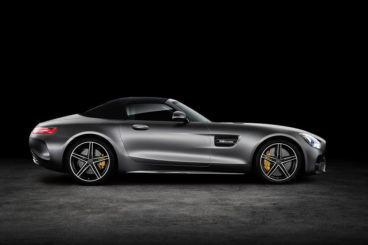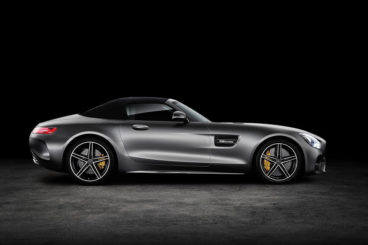 Composure And Domination
The new Mercedes Benz AMG GT comes with a lightweight aluminium chassis underneath its skin, and is powered by a 4.0-litre V8 unit that is twin turbocharged, and comes wedded to a seven-speed dual clutch gearbox. To enhance the performance further, it also comes with a double wishbone suspension setup, and a remarkably low centre of gravity. It sounds like a sports car enthusiasts dream – and it pretty much is. The driving position is low, whilst 650Nm of torque is available. If you opt for the Mercedes Benz AMG GT S, peak torque will arrive at 6,260rpm, whilst you'll be able to get from rest to 62 in 3.9 seconds.
The new model itself is as stable as it could be, which imbues the driver with a lot of confidence when out on the road. It feels practically married to the road, with body control perfect. Grip is also second to none, as is traction, which is pretty remarkable stuff when you consider that this car is a front-engined vehicle that drives from the back. There is no wriggling about, no writhing – just pure assertiveness and domination of the asphalt. It's composed to a tee.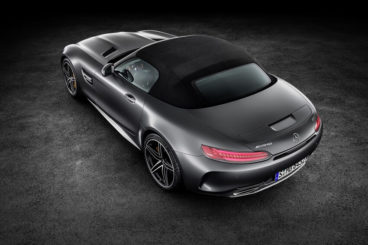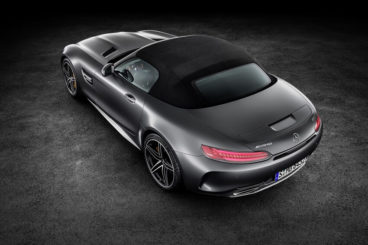 Practical Sports Car
These days, buyers want a little more from their sports cars than just pure speed and performance – they also want some practicality. Fortunately, this one does reasonably well here. There are bulky A-pillars that don't help with visibility at certain key times, but the low driving position gives you lots of headroom. Moreover, the boot offers up a whopping 350-litres of space, whilst access is great thanks to a wide opening. There are a few other storage options dotted around the cabin, although this can cramp up space overall for you and your passenger.
But we would like to suggest that reliability is another attribute buyers like to see in their modern sports cars, and the Mercedes Benz GT AMG is certainly reliable. The 4.0-litre V8 power plant is as reliable as they come, and follows some strict engineering practises to ensure that it's going to be as quality as it should be. Safety is also another strength of this AMG GT Mercedes Benz, with collision prevention assist, tyre pressure monitoring and a knee airbag all included as standard.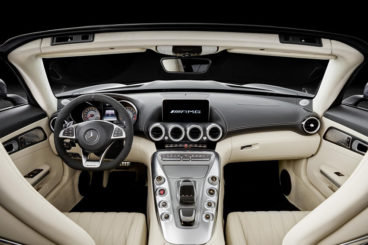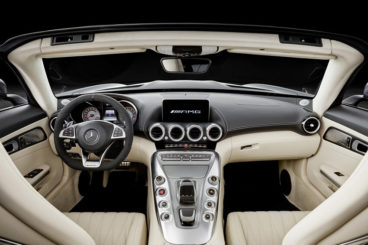 Facts and Figures
The price range starts out from around £110,495, whilst you'll be able to get hold of a used one for a little less. There are two trim levels available, Standard GT and GT S. The Standard emits 216g/km of CO2, with the Mercedes Benz AMG GT S emitting 219g/km. The figures aren't great, but no one would have expected too much better from a V8 sports car. Running figures themselves aren't too bad at all, though, with the GT S returning 30.1mpg.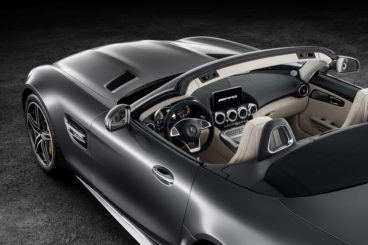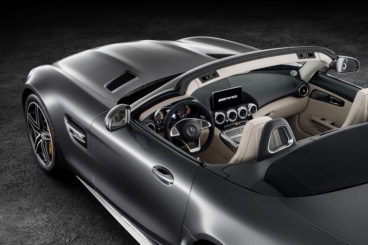 Final Thoughts
The departing SLS was a great car, but it had its flaws, and there is little doubt that the AMG GT Mercedes Benz is an improvement. All round it's just better, with sharper handling and refinement two of the many highlights. You can take it where you want and feel confident, whilst it also houses some excellent levels of practicality. The question is just whether you really fancy this car instead of some other heavyweights in the super car sector. Why not treat yourself to a sample to find out?
If you want to get hold of the new Mercedes AMG GT don't hesitate to leave us a message on our contact page, or give us a call on 01903 538835 to find out more about our Mercedes lease and deals.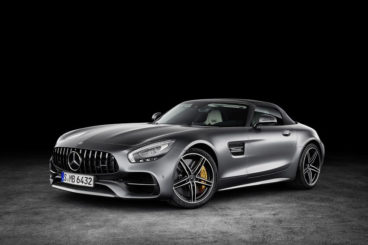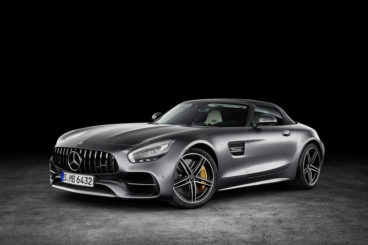 Latest posts by Will Titterington
(see all)