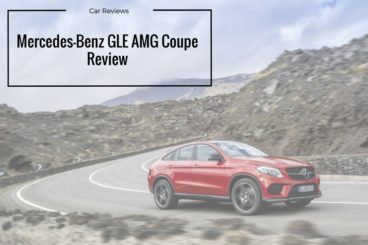 Review Of The Mercedes-Benz GLE AMG Coupe
The new Mercedes-Benz GLE AMG Coupe comprises two models. One is decidedly ordinary and the other is extraordinary. It's the range-topping AMG V8 model that will get the most attention: It's hand-built, it does 0-62 in 4.2 seconds and it emits a battle cry that could stir North Korea into action. Is it really necessary? Absolutely not. But who cares? As people, we love to be entertained on the road.
This is a bold, stylish offering from Mercedes for buyers who are in the mood for a bit of drama. It's pricey, but if you're hungry for performance, lashings of luxury and earth-scorching speed, it's got all the answers.
OSV takes a closer look at what it's all about with our 2017 Mercedes-Benz GLE AMG Coupe review.
The standard GLE models are troubled by the sheer size and weight of the car, and doesn't handle quite as well as a hot hatch in the vein of the Ford Focus ST. The GLE AMG Coupe also struggles to cope with its weight, but an upgraded chassis means there are improvements.
The AMG models also benefit from a tweaked AIRMATIC suspension system that's smoother and does a better job of soaking up broken surfaces. That said, its low-profile tyres are counter productive, and do a worse job of addressing potholes than the high-profile tyres of the standard GLE models.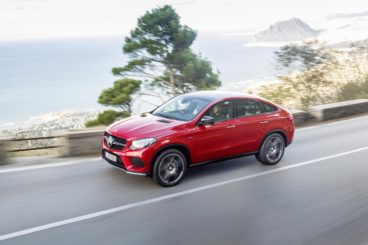 You can flick to Comfort mode when you want to take it easier. But while doing this it smooths the ride out somewhat, it also brings more body lean into play when you tackle corners.
In terms of the engines, the pair of AMG models on offer are the only petrols in the whole GLE Coupe range. The rest is made up of less powerful diesels. The smaller of the two AMG's is going to be hard for Mercedes to sell. Its 3.0-litre turbocharged V6 engine develops 362bhp and does 0-62 in 5.7 seconds, which all sounds respectable enough.
But why would anyone settle for that when they can go for the meticulously handcrafted V8 engine that powers the AMG GLE 63 model, and which can launch you from rest to 62mph in just 4.2 seconds? It's totally outrageous, has an appetite for speed, and emits a tremendous soundtrack. If it was a human being, it'd likely be an expletive-laden rock star.
The AMG GLE 43 model, on the other hand, feels more reserved, is quieter and lacks character. It's cheaper to buy, but that's about the only thing going for it – unless you're looking for something understated and sensible?
The AMG GLE 43 model gets the 9-speed automatic gearbox which is standard on the diesel models too, while the AMG GLE 63 model benefits from a 7-speed auto 'box. Both shift gear quickly, and both are nice and smooth.
Mercedes-Benz GLE AMG Coupe Interior, Design & Build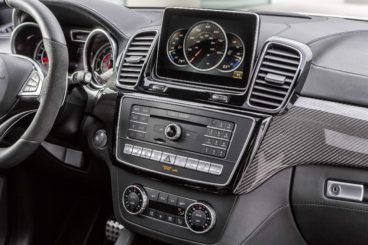 Unfortunately, Mercedes don't always maintain excellent standards when it comes to their interiors. But this is an expensive car, and so it seemed there was never any doubt that its cabin would be of a high quality.
It's helped by being based on the standard GLE, which itself is based on the old ML. It also benefits from a few updates and minor tweaks.
The dashboard is smartly designed so that it's easy to understand exactly what each button does. That said, the dash lacks the flair that we've seen in its Mercedes siblings. Disappointingly, although there is no questioning the quality here, it does look dated.
That said, you get the brands COMAND infotainment system, which comes complete with 3D mapping and Internet capability. It takes some time getting used to, but you'll get there. Rather bizarrely, a touchpad is included, but it will only prove useful for left-handed drivers.
In terms of interior space, there is as much as you probably expect from a car of this size. There is lots of room to stretch out, the seats and steering wheel have plenty of adjustability, and the doors open nice and wide.
However, access to the rear is difficult, thanks to the large wheel arches. The sloping roofline will also limit headroom for rear seated passengers, as well as reduce visibility. There are plenty of storage spaces, including a huge glove box and cup holders which cool or heat your beverages. Meanwhile, the boot measures 650-litres.
Equipment & Safety Of The Mercedes-Benz GLE AMG Coupe
The AMG GLE 43 petrol model gets a few niceties included in its listing price, including 20" alloys, a reversing camera, active parking assist, LED headlights, an AMG body kit and keyless entry.
The AMG GLE 63 model steals the show with Nappa leather massaging seats, a 360-degree camera, heated rear seats, 22" alloys, and a Harman Kardon stereo.
Euro NCAP hasn't yet crash-tested it, but the old ML model on which it's based scored all five stars. Included in its safety kit is Collision Prevention Assist Plus, four-wheel-drive, autonomous emergency braking and airbags.
Costs Of The Mercedes-Benz GLE AMG Coupe
Prices for the new car go as high as £98,900. If you want to lease the car, you can pick up a deal from around £778 + VAT per month for the GLE AMG 43 model. For more information on our leasing deals, you can check out our here.
In terms of its running costs, the more "sensible" of the two models – the AMG GLE 43 – can return a claimed 30mpg economy while emitting 215g/km of CO2. In isolation, that's still not excellent.
However, it's a lot more palatable than the AMG GLE 63 model, which returns 23.7mpg economy according to Mercedes while emitting 278g/km of CO2. In the real world, though, it's far more likely that you'll be returning 15mpg on average.
Pros and Cons Of The Mercedes-Benz GLE AMG Coupe
Hand Crafted V8 Engine
The range-topping AMG GLE 63 model boasts an exclusive, handcrafted engine that you literally won't find in any other car.
Powerful
0-62 in 4.2 seconds in any car is astonishing, but it feels that bit more satisfying when it's a luxurious Mercedes model.
Looks Great
Bold, powerful styling creates a terrific sense of road presence and drama.
Bland Cabin
It's well-put together and the fit and finish are excellent. But Mercedes have come up short with their conservative styling.
Firm Ride
If you don't want a hell raiser with that firm sports suspension, you might want to look elsewhere.
Mercedes-Benz GLE AMG Coupe vs BMW X6 vs Range Rover Velar
Let's see how the car fares against its rivals in the comparison section of our 2017 Mercedes-Benz GLE AMG Coupe review.
Mercedes-Benz GLE AMG Coupe vs BMW X6
For the purpose of this review, we're focusing on the BMW X6 5.0 M Sport model only. It's a car that divides opinion as to what it even is. Is it a sports car or a family car? Is it a bit of both?
Or is is just a monster (is that what the M stands for?)?
There is a compelling case to be made for the latter. It's twin-turbocharged engine develops up to 567bhp, and can thrust you from rest to 62mph in just 4.1 seconds. For a SUV-come-Coupe that's mightily impressive. Its top speed, meanwhile, is 155mph.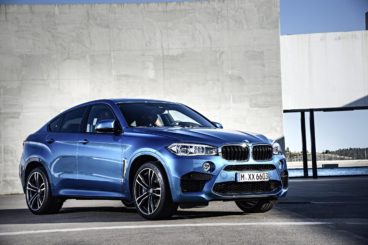 The excitement doesn't end there. While billed as an SUV, it looks a lot like a muscular Coupe – and drives like one, too. The steering is accurate, the adaptive suspension system is a useful addition, while the insanely wide tyres ensure there is always a heap of grip on offer. You can tackle corners with as much enthusiasm as you like without having to worry that you're overdoing it. There is literally no body lean.
It handles better than the Mercedes, and so gets our thumbs up in this area. But its revolutionary styling won't be to everyone's taste.
Neither will it's running costs. Expect returns of a 25.4mpg economy at best. That said, these are official figures. In the real world, you'll struggle to achieve them.
Inside, the car is a lot comfier than its aggressive design might suggest. Leather upholstery comes as standard, as does a top-notch stereo, and a quality infotainment system that comes with built-in Internet. This means you get regular traffic updates, and can get in touch with your very own concierge service.
This system is controlled via an iDrive wheel that you'll find on the centre console. It's easy to use and looks great. Other tech included in the cabin include a DAB radio, sat-nav and a 20GB hard drive.
It's Coupe stance impinges on its practicality somewhat, cutting into the rear passenger head-room. The boot, though, measures a respectable 650-litres, and can be expanded to 1,870 by folding down the rear seats. This means it's just as big as the standard BMW X6 and the exact same size as the Mercedes.
Moreover, while the standard BMW gets just four seats, this BMW X6 M Sport has room for five.
Price:
Mercedes – 98,900
BMW – £57,780 +
Mercedes-Benz GLE AMG Coupe vs Range Rover Velar
For the purpose of this review, we're focusing on the Range Rover Velar 3.0 P380 model. It's expensive but it looks stunning, it's dripping with luxury, and it boasts masses of power.
The S380 model sits at the top of the range. It's a pure performance model for whom the word "economy" isn't in its vocabulary. Powered by a supercharged 3.0-litre petrol engine, it delivers up to 375bhp and does 0-62mph in 5.7 seconds.
That's actually considerably slower than the range-topping Mercedes and the BMW, but we can assure you that it will be fast enough for most buyers. And when you consider that the Range Rover Velar weighs over two-tonnes, such speed is a testament to the brand's engineering excellence.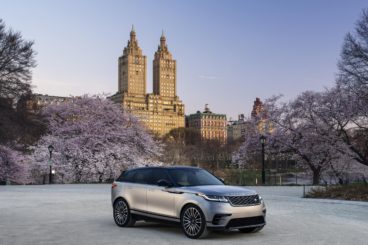 In terms of how it handles, the Velar holds the ace in the pack by sharing its mechanical fiddly bits with the Jaguar F-Pace, a large SUV that handles the road better than a magician handles cards.
Naturally, Range Rover has prioritized comfort but it's still a dynamic car. If you want to stop soaking up its debonair atmosphere for a moment and throw caution to the wind, it's ready to indulge you. There is minimal body lean in bends, the engine barely makes a peep, and it eats up the mile impressively.
It's not cheap to run, of course, and can only return 30.1mpg at best. Moreover, it sits in insurance group 50 – the highest one there is.
Inside, you've probably never seen an interior quite as sleek as this before. It's simply stunning – we have no words. A HD screen dominates the centre console, the dash is home to a 10" touchscreen and all around you there are lashings of leather and chrome detailing.
The model also comes with adaptive cruise control and a 360-degree camera. It's got plenty of safety kit on board too, including matrix LED headlights, traffic sign recognition and a fatigue warning system.
Is it practical? Kinda. It's a huge car, but Range Rover haven't used all of its space too well. The rear is cramped, which is surprising given its dimensions. Leg and headroom for taller adults are frustratingly at a premium. And anyone who is sat in the middle will have to deal with a too-narrow seat.
The boot is bigger than both the Mercedes and the BMW. It measures 673-litres and can be extended to 1,731 by folding the rear seats.
Price:
Range Rover – £44,800 – £85,500
Verdict Of Our 2017 Mercedes-Benz GLE AMG Coupe
It's not cheap, it's far from necessary – but what does that matter? Boasting meticulous, handcrafted engines, 0-62 times that could break a stopwatch, and plenty of power, prestige and also practicality, the new GLE AMG Coupe is an unforgettable masterpiece.
Need 650-litres of boot space? Check.
Need devastating power? Check.
Need luxury, image, AMG trimmings and badge appeal? Check mate.
The new Mercedes-Benz GLE AMG Coupe is a turbocharged necessity for those who love to be a bit different.

Latest posts by Will Titterington
(see all)