When you are looking at leasing a car, the amount of choice you have can be overwhelming.
With so many makes and models on the market, and so many great lease deals to go with it, it can be difficult to know where to begin.
Take Mercedes-Benz. A classic luxury car brand, Mercedes cars are extremely popular to lease with both private individuals and businesses. And there are so many great lease deals on Mercedes cars that it can be difficult to make a decision.
That's where we come in. In this article, we are going to look at the top 5 Mercedes to lease.
Should I lease a Mercedes?
Firstly, should you lease a Mercedes?
There are several good reasons why you should get a Mercedes on a lease contract. Some of them are specific to Mercedes models, others are more general. But, here's a quick rundown of the reasons why you should lease a Mercedes-Benz;
They are popular

The more popular the car, the more affordable the lease price tends to be. This isn't always the case, but we have seen it happen more often than not.

They have good resale values

Mercedes cars depreciate slower than many and because Mercedes give strong discounts, the combination makes for attractive lease prices.

It is cheaper to lease than to buy

When you lease a car, you pay for the amount it depreciates, not how much the car is worth. If you buy a car, or get it on a Hire Purchase, then you are paying the whole amount. This means that you will often be paying more if you buy the car than if you were to lease it.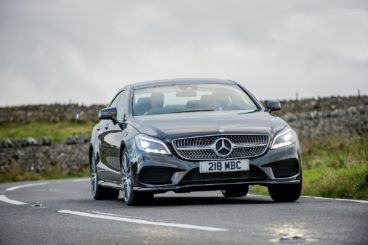 It can remove the headache of selling the car on

Depending which finance scheme you choose, you may have the option to hand it back at the end of the contract. This means you won't have to worry about re-selling the car when the time comes that you want to say goodbye to it

You get a new car every few years

Leasing is perfect for those who want a brand new car every few years or so. If you fancy having the latest model, then leasing is perfect for you
So there are some reasons why you should want to lease your next Mercedes. Now, onto the best Mercedes cars to actually lease.
Here are our top 5 Mercedes models to lease. This list isn't extensive, as you can see, nor are they the only great Mercedes' on the market. These are simply our top 5 picks.
Mercedes A-Class Hatchback
The A-Class is the perfect car for those who want something smaller but don't want to compromise on luxury. It's also great for small families who don't want to give up style in favour of practicality.
The A-Class makes a great car to lease because it is popular but it is also affordable. This means that you can pick up a lease contract for as little as £179+VAT a month for an entry level model. Of course, this price will rise, but for an entry level Mercedes it's an extremely affordable lease deal.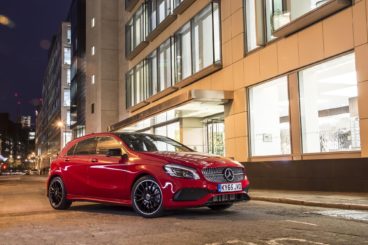 Essentially, the A-Class is the perfect Mercedes to lease if you want a lease car that is luxurious but doesn't cost the world. The entry-level A-Class also sits in insurance group 15 which means it won't cost you a lot to insure either. Remember, when you are leasing a car you have to have fully comprehensive insurance. Check out our great article on Insurance Groups.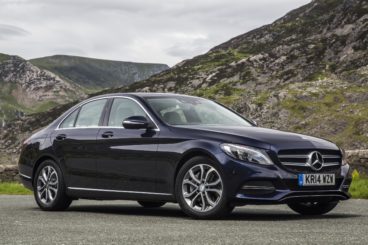 The C-Class has proven to be a very popular company car. It comes with a prestigious badge, it's luxurious inside and outside and it drives very well. This makes it appealing to many businesses. It also makes it an appealing car to lease.
For an entry level model, you are looking at around £225+VAT a month for the Coupe which makes it an appealing car to lease. The diesel version of the C-Class Coupe also has great running costs so it won't cost you a fortune in fuel either.
If you are on the look-out for a larger car, then you might be looking at the GLE Estate. Interestingly, the GLE Estate is based on the A-Class Hatchback, but is much bigger and can comfortably accommodate five people.
The reason we have put this car in our top five is because you can get the entry level model for around £355+VAT a month if you lease it. This is impressive considering the entry level price is somewhere around the £50,000 mark.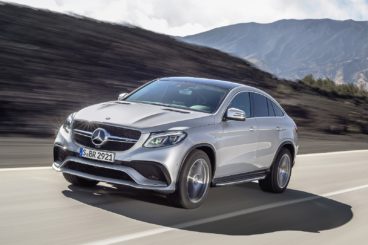 Alternatively, if you wanted to save money on car tax but pay slightly more in your monthly payments, then you could look at the hybrid version, the 500e.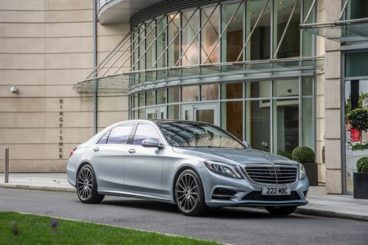 If you are looking for an executive company car, or just fancy treating yourself to a highly luxurious car, then you could be looking at the S-Class Saloon. Receiving top marks in pretty much every review, the S-Class Saloon continues to set the standard for luxury automobiles.
And why is it on this list? Well, not only is it an incredible car, but its hefty price tag means that it will set you back a fortune to buy outright and will also cost a lot if you are to get it on a Hire Purchase. But if you lease it, you could be paying around £500 a month. This makes it very viable to lease.
We never said this list was exclusively for cars, and there's no reason why we shouldn't include a popular Mercedes van on this list. Perfect for businesses, the Mercedes Vito is for those who want a bit of luxury and prestige with their van. It's also pretty affordable too, starting at around £225.
One advantage of having a van as a company car is that it is subject to a company car tax process. Instead of having a sliding BIK rate, vans are on a fixed BIK rate. This means that the amount of CO² the van emits isn't taken into consideration (unless it's an electric van). You can read more about company car tax for vans here. Anyway, we think that the Mercedes Vito will become a very viable choice for many businesses in the coming months.
So those are our top five Mercedes lease deals. As we said, this isn't an exhaustive list and there are great deals to be had on all Mercedes models but the ones we have picked above are the ones that we think are the best.
Personal Leasing vs. Business Leasing; Which is best for a Mercedes Lease?
You may be debating whether to go for a private lease or a business lease with your Mercedes. There are pros and cons to each, and it's important that you are fully informed on both before you make a decision.
There are times where leasing through your business can be cheaper. This is because you can access fleet discounts that private individuals cannot access. This isn't always the case, but it has been known to happen. As Mercedes-Benz is a popular brand for businesses, you may find that it is cheaper to lease your Mercedes through your business. You can also put your lease car 'off-balance sheet', which is appealing to many businesses. You can read more about the business benefits of leasing here.
However, you do have to pay company car tax. And, the new company car tax changes mean that you will be paying more than you would have been last year. If you are looking at a Mercedes that emits a lot of CO², then you may be better off going through a personal lease.
While personal leases can be more expensive at times, this shouldn't put you off. You don't have to pay company car tax and Mercedes are also popular models to lease privately. This means that they will still be very affordable to lease privately.
Ultimately, it's down to what you would prefer or what you think is best. You can read more about business leasing vs. private leasing here. If you are unsure, we recommend talking to an established broker who will be able to go through your options with you.
Hopefully this has given you some idea of the top Mercedes lease deals. It should be noted that lease deals change all the time, so regardless of when you are reading this article we do urge you to do your own research and ensure that you are getting the best deal for you. Read our article on how to get the best lease deals and ensure you are fully informed.

Holly enjoys: Reading, music and spending time with friends.

Within a week of Holly starting work at OSV she became an indispensable part of the marketing team. She's very intuitive and gets on with the whole office effortlessly.

Latest posts by Holly Martin (see all)