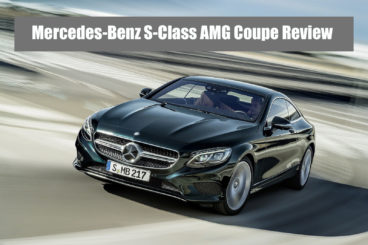 Overview Of The Mercedes-Benz S-Class AMG Coupe
The new Mercedes-Benz S-Class AMG Coupe is a state of the art piece of engineering. It's quick, handles supremely and also makes for a great motorway companion.
If you want the Mercedes S-Class's sense of comfort to come with some coupe styling and a bit of exclusivity, this car is an exciting proposition. It performs incredibly and is exclusive and luxurious enough to rival the likes of the Bentley Continental GT. It's a bit of a luxury all-rounder, but it doesn't come cheap.
OSV takes a closer look at what it's all about with our Mercedes-Benz S-Class AMG Coupe review.
Powering the car is an engine of goliath proportions. The twin turbo 6.0-litre V12 unit is capable of producing a monstrous 621bhp, as well as an astounding 1000Nm of torque. The immense power on offer is almost unbelievable.
The upgrade from the standard S-Class's eight cylinders to twelve doesn't alter drag race performance all that much. In fact, this car can get from rest to 62mph only 0.1 seconds quicker than the considerably cheaper S63, covering the distance in 4.1 seconds before maxing out at 186mph. The extra cash you'll have to fork out was never meant for improved pace and performance and is instead justified by the advanced technology and the glistening interior.
It's not the most dynamic car in the world, but it is very capable. Let's make it clear right now that this is not a sports car and was never intended to be one. However, enter bends at speed and you'll find lots of grip, as well as a well-behaved body.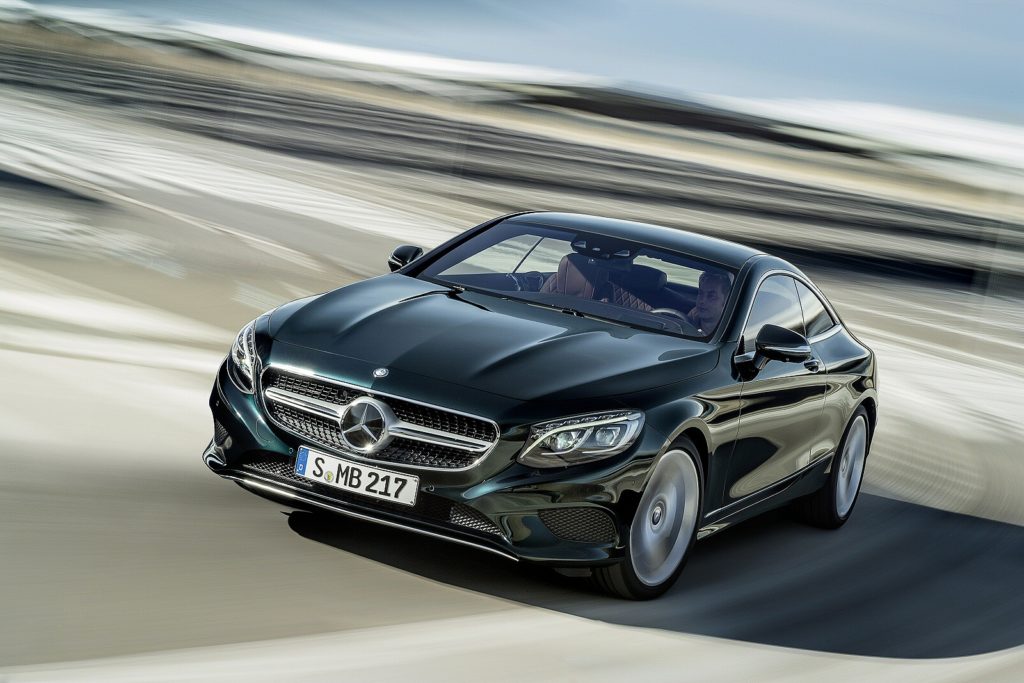 Our main issue is with the steering. This is not a light coupe by any stretch of the imagination – in fact, it's really quite heavy. You really feel its weight when tucking the nose into corners. Moreover, the steering doesn't inspire confidence and there is a distinct lack of feedback.
For more comfort, you can switch the chassis to AMG's Dynamic Curve. It works well especially through bends, where the pendulum effect this car suffers from through bends is reduced.
Power delivery is overall better-suited to the motorway, as opposed to back-road blasts.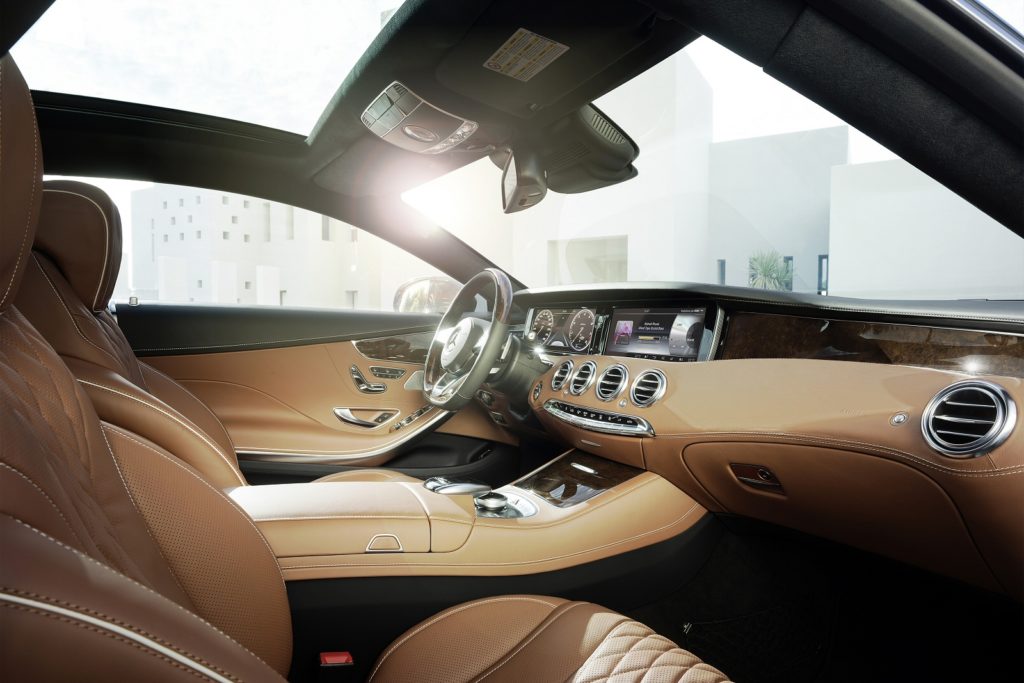 Some of Mercedes' AMG models struggle to assert themselves and look identical to the standard models. This coupe, however, is distinct from the limousine from which it's derived. A lengthy bonnet, sharp side creased, a trendy spoiler and a plunging roof all do a grand job at giving the car some rather bold aesthetics.
Among the AMG additions are a bespoke grille, side sills, a matt silver splitter, and chrome-plate dual tail pipes. It's clearly an executive car but has sporty characteristics.
As good as the exterior is, it's the interior that helps this car to stand out and it should be enough to convince you of the price tag. The dash design is a lot more extravagant and sweeping than the standard S-class, but while there are differences between this car and that one, the coupe also gets the technical goodies of the car it's based on. This means you get treated to a trip computer, rev counter, and the same two crystal-clear screens.
The COMAND system is user-friendly and although a number of functions available might have you puzzled at first, the setup is so intuitive that it won't be long until you're up to speed.
The cabin is on the whole lavish and luxurious. All the surfaces feel smooth and classy to touch, while the ambient lighting proves especially atmosphere and effective at night.
The coupe is shorter and lower than the S-class saloon, but there is still a good amount of interior space available. The boot meanwhile, measures 400-litres, which should be enough room for a few suitcases. The rear seats can be folded flat for more space.
There is a good amount of equipment available as standard, but there are also a few optional extras that could bump up the listing price. Standard equipment includes 20" AMG alloys, exterior electrically adjustable mirrors, active parking assist, a digital TV, a 24-speaker Burmester stereo, a 360 degree camera, AMG sports exhaust, LED headlamps and AMG door sill panels that come complete with AMG lettering.
A few expensive packages are available as options, but they won't really add any value to your car over the long term. We like the sound of the Warmth Package, which you can pick up for an extra £440, and which adds a heated steering wheel and heated armrests.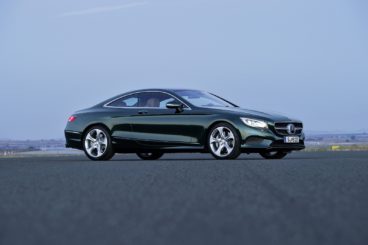 Costs of the Mercedes-Benz S-Class AMG Coupe
If you want to snap up one of these, you'll have to pay around £183,000. This makes it almost £60,000 more expensive than the AMG S63 coupe. If you're thinking of leasing it, you could get a deal for about £2,400+VAT per month.
Naturally, it won't be cheap to run but claimed fuel economy returns of 23.7mpg are very respectable from the beefed-up twin turbo 6.0-litre V12 engine. At the same time, it will emit up to 279g/km of CO2.
Pros and Cons of the Mercedes-Benz S-Class AMG Coupe
It's Quick
Okay, so it isn't much quicker than its baby brother, but its turn of pace is mightily impressive when you consider that it weighs 2,185 kg. Even better than that is its in-gear acceleration.
Stuffed With Advanced Technology
It's a Mercedes, so you have to expect it to come crammed with advanced tech that justifies its premium price tag. Highlights include a curve tilting function and Magic Body Control. The latter is especially impressive and relies on a camera to signal when a nasty bump is oncoming on the road ahead. The adaptive air suspension is then tuned to make sure the car minimises impact.
Bags Of Equipment
It's a luxury two-door coupe, so you should expect it to come with heaps of premium equipment – and it does. Ventilated and heated massage seats are particularly luxurious, as is the double glazing.
It's Expensive
Its list price is staggeringly high. The S63 is £57,000 cheaper and while this is a better car, its baby bro is still very capable.
It Isn't Very Agile
This isn't a sports car and its flaws are exposed once you start to push it hard. It lacks agility and is more at home on the motorway than anywhere else.
Mercedes-Benz S-Class AMG Coupe vs. Bentley Continental GT vs. Porsche Panamera
Let's see how the car fares against its rivals in the comparison section of our Mercedes-Benz S-Class AMG Coupe review.
Mercedes-Benz S-Class AMG Coupe vs Bentley Continental GT
The Bentley Continental GT is the S-Class AMG Coupe's most obvious rival. It houses a gorgeous interior and is backed by a range of powerful engines that are all fun to drive.
The name of the game when Bentley conceived the Continental GT was to build a coupe that is blisteringly quick. There are two engines available, a W12 and a V8 and both sound thrillingly bombastic when you push them. The surge of power is impressive.
The problems it has are similar to the ones faced by the S-class AMG Coupe – it's just so big that it can never be as entertaining to drive as, say, a Ferrari California T. Still, the steering is direct enough and it's a capable handler on the whole.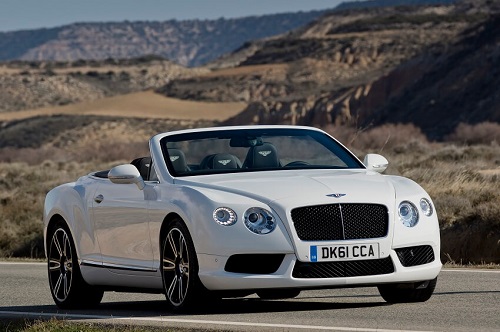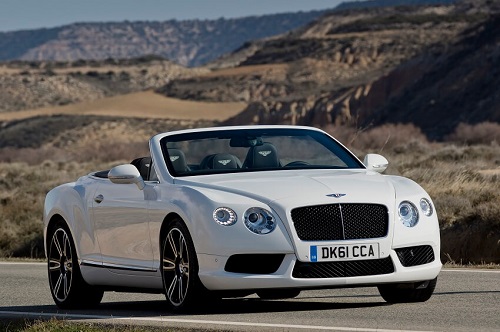 The turbocharged 6.0-litre W12 engine delivers 582bhp and can get you from a standstill to 62mph in 4.3 seconds before maxing out at a top speed of 198mph. Opt for the Speed variant, which is the direct rival to the Mercedes and you can keep going until a mind-blowing 206mph.
The V8 engine is not as quick and takes 4.6 seconds to cover the 0-62mph dash while producing 500bhp. It is the lighter engine of the two, though, which means it offers better handling. Overall, the Continental GT has less power than the Mercedes-AMG coupe.
The Bentley's interior is just as luxurious as the Mercedes', but the fact that it's hand-crafted might be enough to give it the edge. Plush seating, supreme comfort and super soft suspension are all highlights, but the infotainment system is now showing its age.
This is a two-door coupe with four seats and while the rear seats are very small, the front seat passengers will be comfortable enough. In fact, there is plenty of room up front. A plunging roofline eats up space in the rear, while the 360-litre boot isn't half bad.
Price:
Mercedes – £183,000
Bentley – £140,000 – £170,000
Mercedes-Benz S-Class AMG Coupe vs. Porsche Panamera Turbo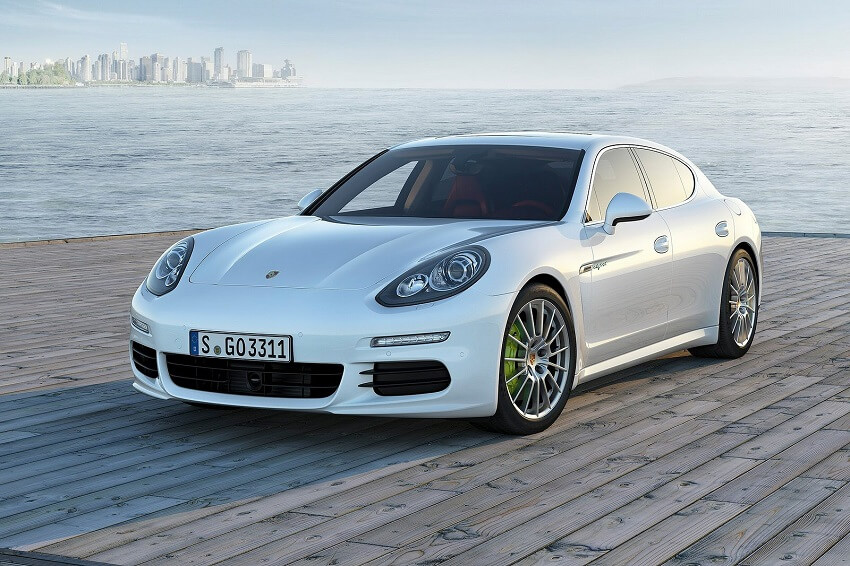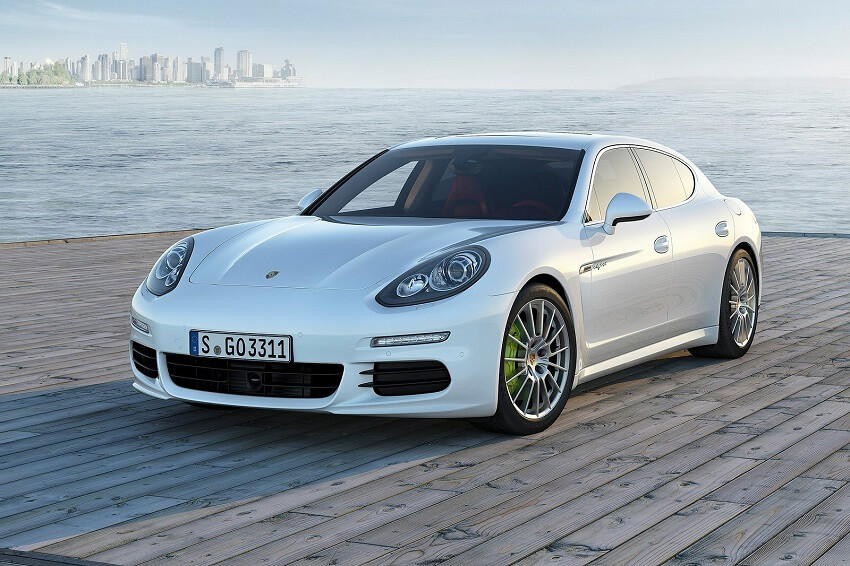 The Porsche Panamera Turbo is not a thing of beauty and won't look as good out on the road as the AMG coupe. But it's good to drive, luxurious and offers huge performance.
There is a manual gearbox offered with the Panamera, but automatics will be the top sellers. You can operate them using the stick as usual, or you could simply press the buttons which you'll find on the steering wheel's face.
All versions of the Panamera are good handlers, but it's this Turbo model that is the most exceptional in the range. It gets a hi-tech active suspension, which enhances drivability.
There are a few petrols to choose from, kicking off with a 2.0-litre 227bhp TFSI unit which is the one suited most to public roads. It can get you from rest to 62mph in just 5.6 seconds if you pair it up with the 6-speed automatic gearbox but will take 6.2 seconds to cover the same distance if mated to a manual transmission.
If it's speed you're after though, the turbocharged 2.5-litre five-pot power plant is rapid. Wedded to a 7-speed dual clutch automatic gearbox, it propels you from a standstill to 62mph in just 3.9 seconds before maxing out at 174mph. There is also a diesel engine available in the form of a 2.0-litre Ultra unit which covers the 0-62mph dash in 7.3 seconds.
Although slower than the rest of the range, the diesel unit is cheaper to run. It can achieve fuel economy returns of 61.4mpg and costs just £130 a year in road tax. The petrol units aren't exactly expensive to run, however, with the base level variant good for 45.6mpg. The range-topping TTS, meanwhile, can achieve fuel economy returns of up to 39.8mpg, which is very impressive.
All Audis are beautiful inside and this TT Roadster Convertible is no exception. The interior is clean and free from clutter and we especially like the high-definition 12.3" virtual cockpit which brings together your infotainment system and satellite navigation. It looks a bit complex at first, but drivers get the hang of it quickly.
The quality of the interior is second to none on the whole and refinement is decent with the roof up. The boot, meanwhile, measures 280-litres, but due to its unusual length, you might actually be able to fit more luggage in there than you'd expect. The car's roof mechanism is very sophisticated and takes only 10 seconds to fold down.
Price:
Audi – £29,000 – £43,000
Verdict of our Mercedes-Benz S-Class AMG Coupe Review
It's easy for us to say that you should probably save your money and opt for the S63 coupe, which will cost you £57,000 less than the S65. But we type this from behind our desk. Whereas, you might be reading this from your yacht right now. As such, money might not be the deal breaker for you.
There is no doubt that this glistening coupe is the best Mercedes has to offer of its type. It's also the most expensive AMG model right now. But it's never brash, nor overly extravagant. It's classy, quick, high performing and utterly luxurious. If you can afford it, we have to ask 'why wouldn't you snap up a Mercedes-Benz S-Class AMG Coupe?'
Want to learn more? Click below to view the review for the competitors in this article…
Interested?
You could be driving away with your new car in no time. Fill in your details below and one of our vehicle experts will be in touch within 48 hours to talk you through the leasing process.

Latest posts by Will Titterington
(see all)