Review Of The Mercedes-Benz G Class AMG Station Wagon
Looking nothing like a Mercedes, the new Mercedes-Benz G Class AMG Station Wagon drives nothing like one either – which is kinda the point. It's earthy, rugged and aggressive, with off-road its natural habitat. But while it's plenty capable in wilder settings, it's less capable on tarmac.
As we said, though, that was never the point with this Germanic beast that's a prime example of Teutonic might. It's a sturdy, durable big car that's built to last for years and years, no matter how much rain and wind Britain throws at it. Should you need a battle-worn, courageous off-road companion that comes with a few upmarket trimmings, it's well worth a look.
OSV takes a closer investigation into what it's all about with our 2017 Mercedes-Benz G Class AMG Station Wagon review.
We should probably change that sub-header to "off the road" as that's where most people will be dying to take this car. On the road, it's like a massive, ugly fish out of water that flaps about a bit before dropping dead.
And that's actually a tad disappointing because the G-Class has been around since 1979. Even after all these years, the steering continues to be unresponsive, while the suspension bounces more than a Proton. In corners, there is too much body lean. Overall, it's a car that really does feel dated.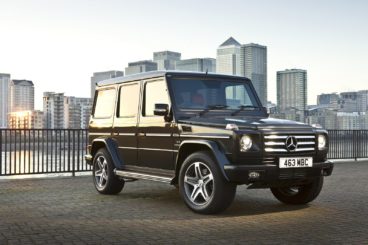 However, this is the high performance AMG version and it does have a bit more going for it over the standard model. For a start, it has blistering pace. Able to dust off 0-62 in 5.4 seconds, its 571bhp engine is a powerhouse that delivers palpable sound and fury no matter where you are in the rev range – though you're more likely to get pinned to your seat in the middle of the range.
The car comes with a few driver aids, such as stability and traction control. You can switch them off whenever you like, but we'd recommend only doing so if you're a bit of a pro. The reason they are included is because they are there to make sure you don't lose a) your bottle, and b) your mind, especially in awful conditions.
And that can be easy to do, especially when the wheels start to spin.
Yet it must be said that the G Class AMG Station Wagon is excellent off-road, where it bullies the elements and subdues nature. It's always a case of Mercedes-Benz G Class AMG Station Wagon 1 v 0 Nature.
(Though Northern British weather might put up more of a fight)
It's just so solidly built, and so composed off-road that you could genuinely travel anywhere in it. It'd even put up a fight if you try to scale Everest in it (don't do it).
Mercedes-Benz G Class AMG Station Wagon Interior, Design & Build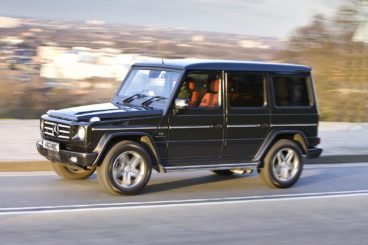 Inside, the G Class AMG Station Wagon was never going to be quite as elegant or luxurious as a Mercedes Saloon – but, hey, it isn't far off. The leather trim is beautiful, the dash is coated in carbon-fibre trim, and the dashboard itself is slick and easy to use.
The cabin is comfortable and roomy, and it comes with a few home comforts. It's durable too, and should stand the test of time.
The instrumentation is nice and clear, which means you don't have to try to hard to understand what's what. This is important in an off-roader, where you'll need to be doubly focused on what lies ahead. We wish the buttons were a bit bigger, but this is just a minor complaint. It just means you might have to take your gloves off.
As mentioned, comfort is good. It could be better, as the car will feel unsettled over coarser surfaces, but on the whole we think you'll have a good experience. Leg and headroom is good throughout, and five adults are well accommodated. Head room is well-judged, too.
Wind noise will be an issue at times, as will the road noise. But this is what you'll get from any sizeable car with big tyres. The engine, on the other hand, is not so bad.
The boot measures 480-litres, which is impressive. If you fold the rear seats, you can extend it to 2,250-litres. Access is easy due to a side-hinged rear tailgate, but opening outwards rather than upwards will present its own problems if you're parked next to a wall.
Equipment & Safety Of The Mercedes-Benz G Class AMG Station Wagon
The AMG model is distinguished from the standard trim with its 21" alloys, carbon-fibre trim, quilted leather seats, and a protective kit on the front bumper and around its headlights.
The fact that it's such a solid car will be reassuring when it comes to any safety concerns you might have. Added to that is a good amount of safety kit, such as airbag's, braking assistance, anti-lock brakes, and electronic stability control.
Costs Of The Mercedes-Benz G Class AMG Station Wagon
Prices for the new car start out from £135,950 and rise to £152,600. If you want to lease the car, you can pick up a deal from as little as £620 + VAT per month. For more information on our leasing deals, you can check out our page here.
In terms of its running costs, you need to go into this with low expectations. This is a brutal off-roader that, more to the point, is an AMG model. It can return 20mpg economy – at best. Road tax meanwhile will cost you between £450 and £535 a year. Exactly how much you pay depends on the specifications.
Pros And Cons Of The Mercedes-Benz G Class AMG Station Wagon
Totally Insane
It's almost amusing that a high-performance station wagon exists in the first place, and it seems faintly ridiculous that its otherworldly engine develops up to 571bhp. Boom Boom Shake-Shake The Room!
Fast
In a straight line, the G-Class AMG is just out-and-out fun. 0-62 can be dispensed with in just 5.4 seconds.
Awesome Off-Roader
A bit of a disaster on the road, but capable of creating (un)natural disasters off it. It's strong, steady and courageous.
Insanely Expensive
Economy is pegged at 20mpg at best, and prices start out from £135,950.
Poor On The Road
It's fast on the road, but rivals are more capable.
Mercedes-Benz G Class AMG Station Wagon vs Land Rover Range Rover vs Bentley Bentayga
Let's see how the car fares against its rivals in the comparison section of our 2017 Mercedes-Benz G Class AMG Station Wagon.
Mercedes-Benz G Class AMG Station Wagon vs Land Rover Range Rover
The new Land Rover Range Rover doesn't come cheap, but it's one of the most accomplished and safe SUV's there is. It's also an icon in this sector
There are many reasons for that, and one of them is its unrivalled off-road ability. But while the Mercedes can certainly give the Range Rover a run for its money in the mud, the Range Rover comes out way on top on the tarmac. It's a massive 420kg lighter than last time, which means it's a lot more composed on the road.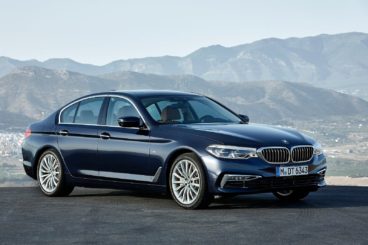 We wouldn't go as far as saying that it's agile, but it's surprisingly tidy and accomplished. Moreover, thanks to its well-weighted steering, soft(ish) suspension and lowered ride height, you don't need to be so reserved when taking corners.
However, it's the SV Autobiography range that really stands out on tarmac. The entry level models are more prone to body lean in bends, and are less responsive.
In terms of its engines, the smallest 3.0-litre TDV6 engine will be enough for buyers who just need a workhorse. It can do 0-62 in 7.4 seconds, feels smooth and is refined and quiet. A far more capable choice is the 4.4-litre SDV8 diesel engine, which can do 0-62 in 6.5 seconds. But with returns of 33.6mpg economy, it's hardly the sensible choice.
Nor is the muscular SV Autobiography Dynamic model. However, if you've got over £140,000 to spend, we wouldn't stop you. Powered by a supercharged 5.0-litre V8 petrol engine, it bellows like a lion, develops a bear-like 543bhp, and races like a cheetah from rest to 62mpg in almost 5.0 seconds. Off-road, it's a crusher, while on the road it's got excellent manners. It's the standout model in this review.
Standout if you've got money to burn, that is. If you haven't, it will rinse you. It won't even hold onto 30% of its value after three years, and returns just 33.6mpg economy – at the very best. Meanwhile, it emits a disastrous 219g/km of CO2. It's an awesome tour-de-force, but a costly one.
Inside, all Land Rover Range Rover models ooze luxury. The cabin is easily one of the best in the world right now. Yet despite all the elegant, upmarket touches, Land Rover have been careful not to alienate who this car was originally intended for. As such, there are plenty of rugged touches too, including the big controls you can operate with your winter gloves on.
It's lost none of its sense of practicality over the years, either. It measures five metres in length, can accommodate five people easily, and boasts a quite ridiculous 909-litre boot. That's almost twice as big as the Mercedes. Flip the rear seats and you can extend that to 2,030, which is double its original size.
Of course, a few issues come with such a big car. It won't be easy to park if Tesco is packed, and without the big mirrors and large windows it would have been tricky to place. Still, there are on-board gadgets to help, including a 360-degree camera and an automatic parking system.
Price:
Mercedes – £135,950 – £152,600
Land Rover – £76,800 – £167,300
Mercedes-Benz G Class AMG Station Wagon vs Bentley Bentayga
A Bentley SUV? Yes. It actually happened.
The new Bentley Bentayga looks like a royal chariot on 20" alloys. It's so powerful we tried to fill our test vehicle up with rocket fuel, while build quality is out of this world.
However, those looks …
Ever tried to picture a Bentley SUV? This looks as messy as your visions. It's the sort of hybrid monster that probably shouldn't ever happen. And for some buyers, its polarising looks will be a massive turn-off.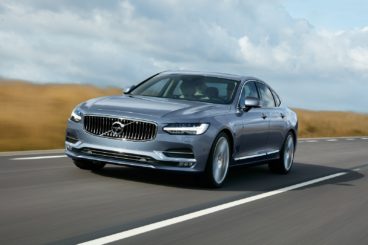 If you can stomach them, get this: Its 6.0-litre, TWELVE-cylinder petrol power plant extravaganza can do 0-62 in 4.0 seconds while producing up to 600bhp. It's an absolute titan that rips through the road like a meteorite tears through space.
And yet despite all that power, it's so quiet. Indeed, it might be too quiet for some. If you want an animalistic roar, the smaller, supercharged 5.0-litre V8 petrol engine has a louder vocal not.
There is also the surprising option of a diesel engine. This twin-turbocharged 4.0-litre V8 unit has just as much torque as the petrol, and can do 0-62 in 4.8 seconds.
All models are excellent to drive. They're all effortless cruisers, but awaken the beast and it'll pin you to your seat. A two-headed monster, it can cruise one moment and turn into an insane speed demon the next. It's terrific stuff.
Naturally, it's super car engines won't be cheap to run. The gigantic 6.0-litre petrol engine returns 18mpg economy at best, but the diesel is good for a much more respectable 35.8mpg. And it's possible to achieve those numbers in the real world, too.
Inside, there isn't much to say. You get exactly what you expect from a Bentley – eye-watering levels of luxury, with lashings of metal, wood and leather to complement the impeccable sound insulation. The dashboard is stately, the 8" touchscreen system is exquisite, the heated armchairs are indulgent, while the analogue clock reminds you that this is a Bentley.
In terms of how practical it is, the Bentley is left wanting a bit. Its boot measures just 430-litres, the standard model comes with just four seats and the middle backseat passenger will have to deal with a pronounced lip in the five-seater model.
All in all, the Bentley is a spectacular car. But taking trips to the skip and roughing it with a Bentley sounds ever so surreal.
Price:
Bentley – £135,800 – £162,700
Verdict Of Our 2017 Mercedes-Benz G Class AMG Station Wagon Review
Less surreal than the Bentley but just as expensive, the ferocious G-Class AMG Station Wagon is ready for war. Powered by brute force, 571bhp and looking every inch like a warrior of the off-road, this is a car that won't let you down when the going gets tough. You still get the luxurious Mercedes trimmings inside, while safety is reassuringly high.
If you can deal with the high running costs, the Mercedes-Benz G-Class AMG Station Wagon is a stellar choice. Go out there and crush 'em.
When you lease a car with OSV there are no hidden costs, request a call back and we'll find you a finance, lease or purchasing deal designed just for you.