Review Of The Mercedes-Benz GLE Coupe
The new Mercedes-Benz GLE Diesel Coupe is defined by edgy styling, punchy engines and a cabin that is as luxurious as they come right now.
Essentially the sportier, more rip-roaring brother of the GLE SUV, this coupe is seen as a direct rival to the likes of the BMW X6. Its engine range isn't as far-reaching as the SUV's, but there is plenty of power and pace to choose from. Although the swooping roofline takes away some of your headroom, it gives the aesthetics a classy dynamism.
OSV takes a closer look at what it's all about with our Mercedes-Benz GLE Diesel Coupe review.
How does the Mercedes-Benz GLE Diesel Coupe perform?
Mercedes have clearly enjoyed advertising this car's merits as an entertaining drive in their marketing campaign, but this is wholly misleading. The truth is that the coupe weighs over two tonnes. Can it really be all that agile? No.
Body control is alarmingly absent as you tackle corners, leaving you far from confident. In fact, although this is "technically" a coupe, it feels more like a sporty SUV.
On the plus side, the steering is well-weighted and there is a decent amount of feedback. You can also adjust the heaviness via the Dynamic Select rotary control, while the adaptive air suspension will also improve things.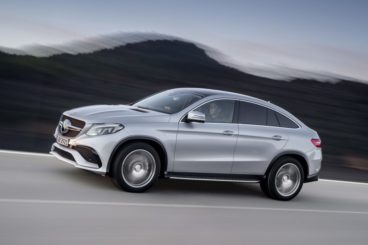 The ride is not as soft as the GLE SUV, but the aforementioned air suspension will provide more comfort.
The 350d diesel engine is the best all-rounder in the range. It's better suited to the GLE Coupe than a petrol would be, comes with a sleek 9-speed gearbox which is smooth and doesn't change down without good reason. The engine delivers up to 255bhp and can get you from rest to 62mph in just 7.0 seconds before maxing out at 140mph. It offers bags of pulling power and but doesn't feel as lively as you'd want a coupe to feel.
With no petrol options, your only alternative to the diesel is an expensive AMG variant that promises scintillating performance.
Mercedes-Benz GLE Diesel Coupe interior, design & build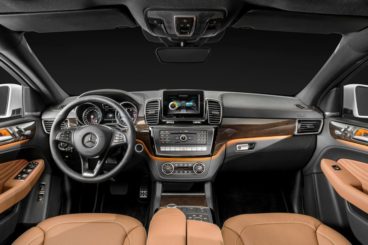 On first inspection, the GLE Coupe's cabin doesn't look too bad. However, once you cast a critical eye over proceedings, you will find cheap plastics that don't befit a premium automotive maker with as much prestige as Mercedes. In short, they can do better.
The fixtures and fittings are especially let down by poor plastics, while the screen – which isn't even a touchscreen – looks as though it could fall away at any moment. It's all disappointingly flimsy. The touchpad and rotary control at least work well, although they pale in comparison to BMW'S iDrive system.
However, there are positives. The dashboard is at least clean and easy to use and it's essentially an updated version of the one in the standard GLE SUV. Moreover, on the whole we can say that it is well-built and well-appointed.
You can also customise it to enhance its appeal, with a number of personalisation options available that will spruce things up a bit. For example, an optional Premium Pack gives you a panoramic sunroof, which allows more light into the cabin.
There is also a lot of space inside the car, although the sloping roofline limits rear headroom. That aside, this is a really practical coupe that provides a good amount of legroom for passengers up front and in the rear. Moreover, the seats are comfortable and supportive. You can add heated seats for a bit more cash, which really enhances comfort during the colder seasons.
Wind and road noise is well suppressed, with the only time you'll hear the diesel engine, being when you're in Sport+ mode on the AMG line. In which case, the power plant will bark like a fierce dog – but we're guessing that's something you'll welcome.
The boot, meanwhile, measures a very respectable 650-litres. The rear seats fold almost totally flat, while there are also lots of storage options that will prove their worth the more you use the car.
The car makes for an excellent tower, thanks to its sheer size and powerful engines. It has a braked towing weight of 2,900kg.
The Mercedes-Benz GLE Diesel Coupe specification
Standard equipment across the range is good and includes the likes of alloys, climate control, electric mirrors, cruise control, heated seats, heated mirrors, metallic paint, remote locking and satellite navigation.
Optional extras give you the chance to personalise your GLE and owing to how drab the cabin is we certainly recommend that you give them close consideration. The Premium package comes with a panoramic electric sunroof, a 360-degree parking camera and illuminated running boards, while the Plus package adds a neat Harman Kardon speaker system.
Mercedes-Benz GLE Diesel Coupe: Cost, Pricing, and Leasing Rates
Prices for the new car start out from around £42,000 and rise to £100,500. If you're thinking of leasing the car, you can pick up a deal from as little as £730+VAT per month.
There are only a trio of engines offered with the car and two of them are shared with the standard GLE. The 350d diesel engine is expected to be the most popular with buyers, mostly because it's the sole diesel which means it's going to be the cheapest engine to run. Mercedes claim that the 350d can achieve fuel economy returns of around 39.2mpg while emitting 187g/km of CO2.
The problem is that it's going to be very hard to achieve those numbers, in real-world situations. The car is just way too heavy to deliver awesome fuel economy numbers and moreover, you would have to drive it like a saint.
The high-performance AMG model, meanwhile, has a claimed fuel economy figure of 23.7mpg, but again it's unlikely that you'll get anywhere near that number. Expect to return around 15mpg instead.
As usual, a three-year/unlimited mileage warranty is offered.
Pros and Cons Of The Mercedes-Benz GLE Diesel Coupe
Exciting Styling
Okay, some of you might contend that the car looks obnoxious, but some of you will agree that it looks bold and edgy.
Either way, this is a coupe that makes a statement.
Punchy Engines
There isn't a lot to choose from, but the engines that are available are all punchy and quick. They're ideally suited to this car.
Good Amount Of Standard Equipment
Considering its price, it was important that Mercedes packed the car with plenty of standard equipment – and they've done just that.
Airmatic air suspension is a good addition, as it enhances comfort, while the automatic parking system is another highlight.
Economy Is A Problem
You might argue that it's a big car so of course, it will struggle with fuel economy. But it trails behind its key rivals in this area. For example, the BMW X6 can offer 6mpg better fuel economy.
Expensive
The new GLE Coupe certainly doesn't come cheap, although affordable leasing deals can ease the pain somewhat.
Mercedes-Benz GLE Diesel Coupe vs BMW X6 vs Range Rover Sport
Let's see how the car fares against some of its rivals in the comparison section of our Mercedes-Benz GLE Coupe review.
Mercedes-Benz GLE Diesel Coupe vs BMW X6
Although the style might polarise, there is no doubt that the impressive new BMW X6 is a serious performer that is a proper rival to the GLE Coupe.
Like the Mercedes, the BMW is a heavy machine. It hides its weight well, although – again like the Mercedes – there is a lack of steering feel. However, it offers plenty of grip and resists body lean when you tackle bends.
There is a bigger choice of engines here than with the GLE, with a 444bhp xDrive50i petrol model kicking things off. Despite being "entry level" on paper, it feels anything but and can rocket you from rest to 62mph in 4.8 seconds. However, this and the 576bhp petrol engine – which covers the same distance in 4.2 seconds – are really for those of you who can afford the high running costs.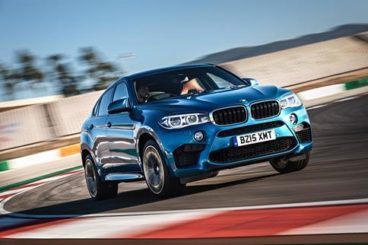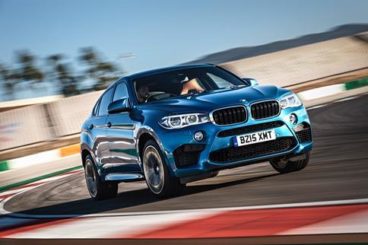 The diesels are cheaper to run but still quick, with the 376bhp M50d capable of getting you from a standstill to 62mph in just 5.2 seconds.
In terms of running costs, none of the engines return fuel economy better than the 47.1mpg managed by the xDrive 30d diesel unit. The M50d diesel is a top performer and returns 42.8mpg, while the muscular X6 M is good for 25.4mpg.
The interior is almost identical to the one found in the X5. The dashboard is driver-focused, while the car gets the latest version of the brand's iDrive infotainment system. Soft-touch plastics abound throughout the cabin, while leather upholstery is standard across the range.
Visibility is good thanks to the raised suspension setup and the driver's seat and the steering wheel has plenty of adjustabilities so that you can get as comfortable as possible. Road noise is kept down to a minimum if you pair the car up with smaller wheels. Opt for the larger ones though and some noise will be audible.
Last time around, the X6 could only squeeze two adults into the rear but now there's space for three. Head and leg room is still good and we like the handy lidded storage area that you'll find sitting in between the two front seats. The boot, meanwhile, measures 580-litres.
Price:
Mercedes – £42,000 – £100,500
BMW – £55,000 – £68,000
Mercedes-Benz GLE Diesel Coupe vs Range Rover Sport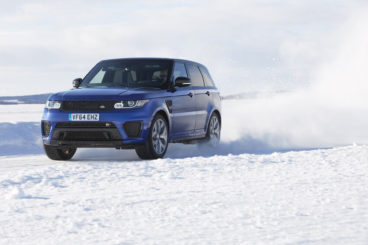 The new Range Rover Sport is more upmarket than ever and represents an interesting alternative to the Mercedes.
The car is quick and handles well, but there's no escaping the fact that – like the GLE Coupe and the X6 – it's big. However, the Land Rover team have managed to shave off some of its weight and combined with a new eight-speed automatic, this has made the car more responsive in bends, whilst faster in a straight line.
And impressively for such a big car, it doesn't lean much at all into corners.
The petrol engines are focused entirely on one thing – performance. A monstrous 5.0-litre V8 unit comes in two power guises – 503bhp and 542bhp, with the latter able to do away with the 0-62mph sprint in just 4.7 seconds.
There are two diesel engines on offer, with an entry-level 3.0-litre V6 capable of getting you from rest to 62mph in 6.8 seconds and a 4.4-litre diesel able to cover the same distance in 6.5 seconds.
The interior is one of this car's strengths. It's luxurious, superbly built, as well as quiet and refined. The dash is well assembled, coated in leather and doesn't have anywhere near as many buttons as its predecessor. The seats are comfortable and the driver's seat, in particular, offers excellent visibility.
Although this isn't as big as the standard Range Rover, it's still big – which means there is a generous amount of interior space on offer. Taller adults shouldn't have too many problems in the rear seats, with legroom the only gripe. You can get seven seats if you want, but an added third row really is for kids only. The boot is huge and measures 784-litres of space.
Price:
Range Rover Sport – £63,000 – £95,000
Verdict of our Mercedes-Benz GLE Diesel Coupe Review
On paper, the new GLE coupe certainly makes for a compelling proposition. It's got an enormous amount of badge appeal, as well as a punchy, lung-busting engine that's got bags of pace and power to burn.
However, in the real world, it lacks what some of its rivals have got. The cabin can be made a lot better if you add expensive optional extras, but you're stuck with the high running costs. The new Mercedes-Benz GLE Diesel Coupe will have its fans, but you've got to think long and hard about whether you're going to be one of them.
Interested?
You could be driving away with your new car in no time. Fill in your details below and one of our vehicle experts will be in touch within 48 hours to talk you through the leasing process.
[contact-form-7 id="32685″]
When you lease a car with OSV there are no hidden costs, request a call back and we'll find you a finance, lease or purchasing deal designed just for you.