Review Of The Mercedes-Benz GLE Estate
The Mercedes-Benz GLE Estate joined the brand's large estate car range in 2015. Essentially a rugged off-roader, it's based on the Mercedes A-Class hatchback. More stylish than the outgoing ML-Class SUV, it's well equipped and can easily accommodate five people.
If you're on the lookout for a contemporary Estate, the GLE is an attractive proposition. Swooping curves and lines give it a very slick modern aesthetic, while advanced technology also helps to bring it in line with its forward-thinking rivals. The engine range is also more efficient. OSV takes a closer look at what it's all about with our Mercedes-Benz GLE Estate review.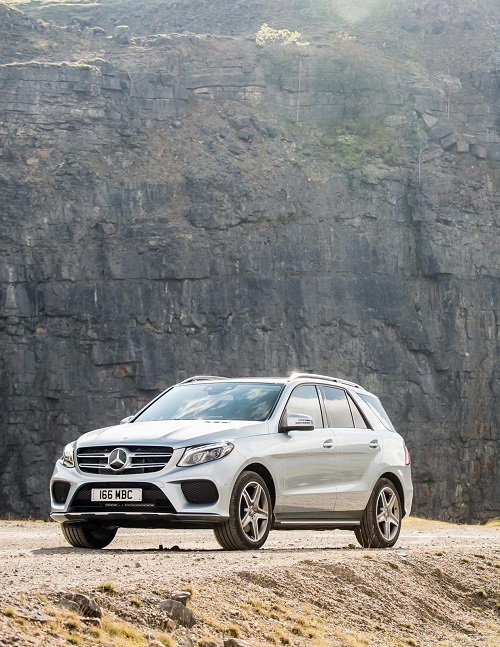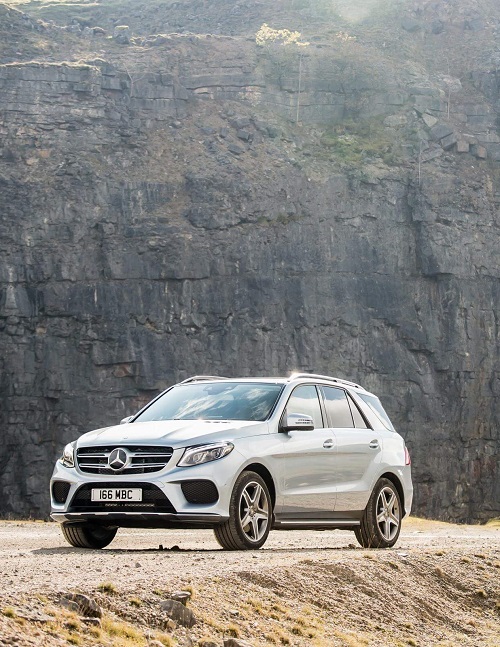 All the engines in the range are solid performers and won't disappoint you. The entry-level unit is not as smooth as the bigger ones, but all are connected to unfussy automatic 'boxes – either a seven-speed or a nine-speed.
You can specify your car with air suspension, which is a better bet than the standard setup. It will still be overly firm on occasions, but Comfort mode does a sterling job at absorbing some of the worst bumps and lumps in our roads so that you don't feel their impact all that much. Switch to Sport mode, however, and things will become firmer. Sport mode does, however, limit body lean in bends.
Sport mode also changes the throttle and steering so that they become more accurate and more exact. Our preferred mode is Comfort, primarily because the bulky frame of the GL makes it more suitable as a cruiser than an out and out performance car.
There are two models in the diesel range, the GLE 250d and the more powerful 350d.
The 250d is capable enough, but it does have a bit of a bark and a growl to it when you're sauntering along at low speeds. Get up to speed, however, and it becomes quieter. It offers 201bhp of power which may or may not be enough, but either way, it can get you from rest to 62mph in 8.6 seconds.
The bigger 350d unit offers more performance and power. It sounds good and can get you from rest to 62mph in 7.1 seconds. The petrol models, meanwhile, begin with a 3.0-litre V6 engine that combines with an electric motor to power the 500e hybrid model. There is 443bhp available, and it covers the 0-62mph sprint in 5.3 seconds. You can run it on just the electric motor alone up to 60mph, but while this cuts out engine noise, it does mean that you will notice other external noises more instead.
The GLE 63 AMG packs a huge punch. Powered by a 5.5-litre V8 petrol unit that develops a blistering 585bhp, it can gun you from rest to 62mph in just 4.2 seconds if you let it, before maxing out at 155mph.
From the outside, the car certainly looks a lot sleeker than last time around. The big radiator grille dominates the front-end design, while a further trio of large grilles underneath serves to give the car added visual presence.
The shape is overall familiar, and not much has changed. The rear, for example, is a dead giveaway as to this car's heritage, with the only real differences being the introduction of new taillights and a tweaked revised rear bumper.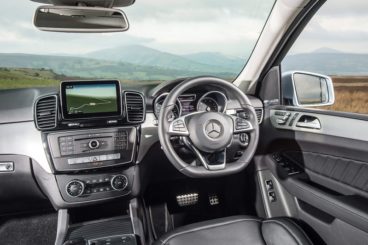 The new GLE benefits from solid build quality and houses a dash that just oozes luxury. Although it isn't quite as slick-looking as the one in the S-Class saloon, it's robust and can boast top-notch fit and finish. It's certainly premium.
The infotainment system, however, does have a bit of a fault. Compared to BMW's innovative iDrive setup, it pales. Clunky, it actually looks a bit dated. It isn't altogether user-friendly either, with an awkwardly placed rotary dial largely hard to reach. Moreover, a thick bezel lines the edge of the screen that leads to an unflattering aesthetic.
Interior space should be adequate for most passengers. The place is airy and light, and you can enhance this by snapping up the optional panoramic sunroof. Rear legroom is good but not class-leading, while the absence of a seven-seater means it isn't as flexible as some of its rivals. Interior storage spaces are everywhere, while the 690-litre boot is very usable.
The car is well equipped, with even they base-level Sport trim getting a reversing camera, keyless control, LED headlights, a DAB digital radio and climate control. The AMG line throws in sports seats, 20" five-spoke alloys and better brakes, while the designo Line model adds heated rear seats, heated and cooled front seats, a 360 degree parking camera, and a Harman Kardon stereo system.
There is a Premium and a Premium Plus package available in the optional extras list. The former comes with a bag of goodies including a 360-degree camera, a panoramic glass roof and power-adjustable seats, while the latter comes with keyless entry and the Harmon Kardon stereo system.
Costs Of The Mercedes-Benz GLE Estate
Prices for the new car start out from around £50,000 and rise to £98,000. If you want to lease it, you'd be looking at paying somewhere around £355 + VAT per month for the entry-level model and £1,200 + VAT per month for the range-topping line.
In terms of running costs, the numbers might spring a welcome surprise – but they still could be better. No hulking estate is going to be dirt cheap to run, but Mercedes have worked hard to at least make this one competitive with its rivals. The base-level GLE 250d model can achieve fuel economy returns of around 47.9mpg and will cost you £185 per year in road tax.
The 350d is the most popular among buyers, and can return around 42.8mpg, which is respectable. It will cost £210 per year in road tax, and although the emissions will rise slightly if you pair it up with the smaller 19" alloys, it won't cost you any extra.
The most frugal model in the range is the 500e hybrid. Good for 76.4mpg, it doesn't cost anything to tax. It does, however, still fall under the London Congestion Charge. The AMG models, meanwhile, will achieve fuel economy returns anywhere between 32.8mpg and 23.9mpg. You could also end up paying up to £505 per year in road tax.
Pros and Cons Of The Mercedes-Benz GLE Estate
Pros:
Sizeable Boot
Five adults should be able to sit comfortably enough in this car – and the boot should be able to accommodate everyone's luggage, too. Measuring 690-litres, it's a gargantuan space that makes the car very practical.
Opt for the hybrid version, though, and the boot shrinks to just 480-litres.
Stylish Looks
The outgoing ML model wasn't exactly a handsome thing. It was boxy and square-set. First signs that the GLE is already a more stylish proposition is the sleeker nose, while headlights flowing back into the wings are other highlights. It looks great.
Good Range Of Engines
There are four engines to choose from, including an economical plug-in hybrid and a meaty V8 petrol unit. The diesels are also performative, which makes for a very interesting selection. You might find it hard to pick just one.
Cons:
Lacks Engagement
More of a cruiser than a performance car, the GLE Estate is easy enough to drive – but it just isn't as engaging as some of its rivals.
Could Be More Efficient
Sure, it's hard for any Estate's of this size to be cheap to run. But while the running costs are reasonable they could be better.
Mercedes-Benz GLE Estate vs. BMW X5 Estate vs. Land Rover Range Rover Sport Estate
The GLE has a lot going for it, but before you make a decision, it's a good idea to see what its rivals are offering. Let's see how it measures up in the comparison section of our Mercedes-Benz GLE Estate review.
Mercedes-Benz GLE Estate vs. BMW X5 Estate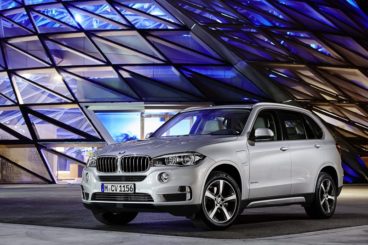 The BMW X5 Estate is now in its third guise. A popular off-roader, it's one of BMW's best-selling cars in this country. Luxurious, comfortable and efficient, it would seem to have it all.
The new X5 Estate is actually lighter than last time around – but it's still very big. Remarkably, BMW have managed to make it even agiler. Crisp handling and excellent body control are the order of the day here.
The steering does, however, feel somewhat unnatural.
Moreover, it can take a frustratingly long time to self-centre once leaving corners. And despite being billed as an off-roader, it isn't as capable as the Mercedes.
The turbo-powered 4.4-litre V8 petrol unit is the best engine in the range. Smooth and powerful, it can get you from rest to 62mph in a matter of 4.9 seconds, which means it can give the M4 Coupe a run for its money.
Despite this, the 4.4-litre petrol will struggle for sales. Buyers in this sector want efficiency, and as such the diesel, which is available in two power guises, will make up most of the sales. The entry-level sDrive25d model is the most efficient in the range, and can achieve returns of around 53.3mpg while costing £130 a year in road tax. Compare this to the measly fuel economy returns of 29.4mpg managed by the 4.4-litre petrol, and you can see why such a performance-oriented engine will be hard to justify.
The X5's interior is sophisticated and well-built. Standard equipment across the range is very good, and includes a 20GB hard drive for music, but the optional extras do get expensive. The dash is strikingly stylish and comes with an iDrive control system which puts the GLE's chunky infotainment system in the shade. This system is slick, contemporary and super easy to use.
The BMW is also more flexible, and an optional 3rd row of seats is available for an extra £1,400. It's an Estate, but it could easily by an MPV if you specify the right things. The 650-litre boot is a bit smaller than the GLE's, but it can be extended to 1,870-litres if you fold down the rear seats. Opt for the hybrid model, and boot space shrinks to 500 litres.
Price:
Mercedes – £50,000 – £98,000
BMW – £45,000 – £90,000
Mercedes-Benz GLE Estate vs. Land Rover Range Rover Sport Estate
The new Range Rover Sport Estate offers a comfortable ride, a luxurious interior – but high running costs.
The new model is a lot lighter than its predecessor, largely as a result of the introduction of a brand new aluminium chassis and body. The result is more response in bends and more pace in a straight line.
It's also a very capable off-roader, with special suspension settings helping in that regard. Regarding the engines, the petrols are concerned with pure performance.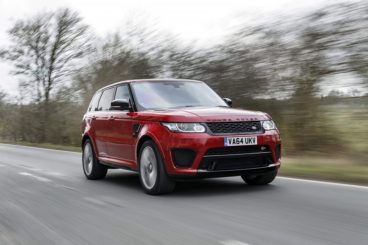 Only one is available – a 5.0-litre V8 unit – but it comes in two power guises.
The 503bhp can rocket you from rest to 62mph, while the monstrous 542bhp variant covers the same distance in an astonishing 4.7 seconds.
Fuel economy for this power plant, though, is disastrous – returns of around 22.1mpg are enough to make most families grimace. And that's before we mention the £505 annual tax bill.
There are also a pair of diesel engines on offer, starting with a 3.0-litre V6 unit which gets you from rest to 62mph in 6.8 seconds, and a more powerful 4.4-litre variant which is quieter and marginally quicker. The 3.0-litre unit can achieve fuel economy returns of 40.4mpg, while the 4.4-litre engine manages 32.5mpg.
The cabin is one of this car's major strengths. It's superbly put together and feels very luxurious. Comfort is assured by the incredible refinement and top-notch ride quality.
The dash is classier than the one in the Mercedes. Leather coats the dashboard, while around 50% of its predecessor's buttons have been removed. Interior equipment is also very good, which helps to give the cabin a very upmarket feel.
And as you'd expect, it's also very practical. The Sport is not as big as the standard Range Rover, but it's still big enough to guarantee plenty of interior space. There is a third row of seats available which emerge from the boot floor, although this extra row is only really suitable for kids. Visibility is good, while the boot measures an incredible 784-litres.
The only thing it doesn't really have over the Mercedes is badge appeal.
Price:
Range Rover Sport – £62,000 – £95,000
Verdict Of Our Mercedes-Benz GLE Estate Review
The outgoing ML-Class, which this car replaces, was beginning to show its age. Mercedes knew that to be successful in this market, they had to develop a car that was fresh, stylish and which had contemporary appeal. Thanks to swooping curves and lines, the GLE certainly looks the part.
However, there isn't a great amount that sets this car apart from the MC-Class. But with that said, this is still a very good bet in this sector. With a solid range of engines, decent running costs, a luxurious interior and a massive boot, the Mercedes-Benz GLE Estate is well worth a test drive.
Looking For A Price For The Mercedes-Benz GLE Estate?
Fill out the form below with your details, and one of our highly qualified specialists will be in contact within 24 hours.
When you lease a car with OSV there are no hidden costs, request a call back and we'll find you a finance, lease or purchasing deal designed just for you.