Even more exciting Geneva Motor Show news as Mitsubishi has finally unveiled their Eclipse Cross. They teased us before the Motor Show but now we've seen the whole thing, and it's looking promising.
Sandwiched in between the ASX and the Outlander, the Mitsubishi Eclipse Cross is designed to compete with the likes of the Nissan Qashqai which is quite interesting considering Nissan has pretty much taken full control of Mitsubishi.
Anyway, one thing it will have is Mitsubishi's Super All-Wheel Control system which will give it a more than capable Four-Wheel Drive System as Mitsubishi are pretty much experts in that area. It will also come with Apple Car Play and Android Auto Smartphone Link Display as well as a Heads-up display. It will also come with a new infotainment system, driver assistance and collision avoidance. However, these won't all be standard across the range and there's no word as yet what the spec options or trim levels will be.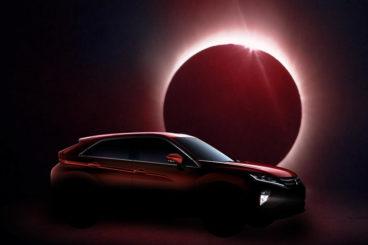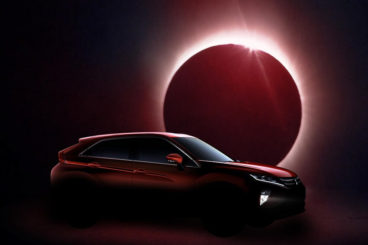 The exterior is chiselled, to say the least, with an angular nose and a sloping roofline and one long rear LED light setup. Mitsubishi aimed for sporty and they achieved it. The interior is more convention than the exterior, sporting a clean and conventional appearance, rendered in black but with tasteful silver finishes. The infotainment system uses a touchpad with function buttons either on the centre console or the touch-sensing display. There isn't much known by way of optional extras but it is thought that it will include leather upholstery, heated front seats and steering wheel, climate control and a panoramic sunroof. It's something you are more likely to see on the likes of an Audi or a Lexus but with this Eclipse, it works.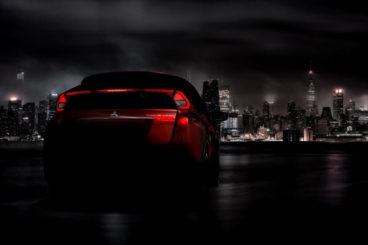 There will be a 1.5 litre petrol engine with a CVT gearbox (sure to be controversial) and the current 2.2 litre diesel engine, adjusted accordingly for the Eclipse Cross. According to CAR magazine, Mitsubishi's design boss, Tsunehiro Kunimoto, told them last year that he wanted to establish a stronger design identity and with the new version of the Outlander to be launched soon, it seems Mitsubishi are charging forward with this plan. And, there have already been rumours of a three-door version of the Eclipse Cross if the five-door is a success. In an interview with Motoring, Hiroshi Yamauchi, the programme director of the C- and D-Segment cars, said "The three-door version is interesting, that is my opinion…but business-wise it is difficult due to small unit volume". There are also whisperings of bringing back the Ralliart nameplate giving the model more horsepower and stiffer-suspension. However, this is all just hearsay and we should probably focus on the actual model being released rather than what they are going to do next.
Unfortunately, it doesn't look like the Eclipse Cross will be launched here in the UK until 2018 but we don't doubt it will give the Qashqai a run for its money when it does. If you are interested in the current Mitsubishi models then you can give us a ring or request a call back using the form below. Alternatively, you can read our latest Nissan and Mistubishi reviews. 

Latest posts by Rachel Richardson
(see all)