10 Most economical SUVs
What is the most economical SUV in the UK?
The Sports Utility Vehicle, more commonly known as SUV, has sky-rocketed in popularity since the arrival of the first-ever Jeep. The rugged-style high-off-the-ground car which often offers four-wheel drive (FWD), is known to divide opinions among motorists. Some hate it. Others fantasize about owning one.
SUVs are fantastic vehicles for small and large families, those with furry friends, business associates, and even those adventuring to the mountains with friends (or more excitingly, a grocery shopping trip).
So, if you are searching for a new SUV, but prefer to have inexpensive running costs, read on for the most economical SUVs in the UK.
Are SUVs fuel-efficient?
So, are SUVs at all fuel-efficient? If compared to smaller cars like hatchbacks and saloons, then no SUVs are not more fuel-efficient than these types of vehicles.
As SUVs are raised off the ground and are generally larger vehicles, performance-wise, they are not as efficient. They tend to experience more drag and will go slightly slower than small cars.
However, fuel economy has dramatically improved over the years due to European and UK Government pressures.
What is the most fuel-efficient SUV with towing capacity?
There is not a one-size-fits-all answer to this question, and you need to work backwards to get the answer.
How?
Find out and understand the weight of what you will be towing.
Identify the SUVs that have the capacity to tow this weight.
Finally, you can select the most economical SUV to your liking.
How can you improve fuel efficiency whilst towing your SUV?
The most important thing is to consider what you are carrying in your vehicle. The heavier the load, the larger the drag. Which will affect the aerodynamics and speed of the car.
In short term, you will use more fuel.
How can you prevent wasting fuel?
Sensible driving goes a long way. This includes proper use of gears and proper use of brakes. You will need to press on the brakes much slower, as the massive weight behind you will push.
You should also consider the type of environment you will be driving in as towing in winter and summer is likely to demand different types of tyres and driving styles.
Remember when towing, everything will take slightly longer than normal driving. So stay calm and take your time.
What are the most economical small SUVs?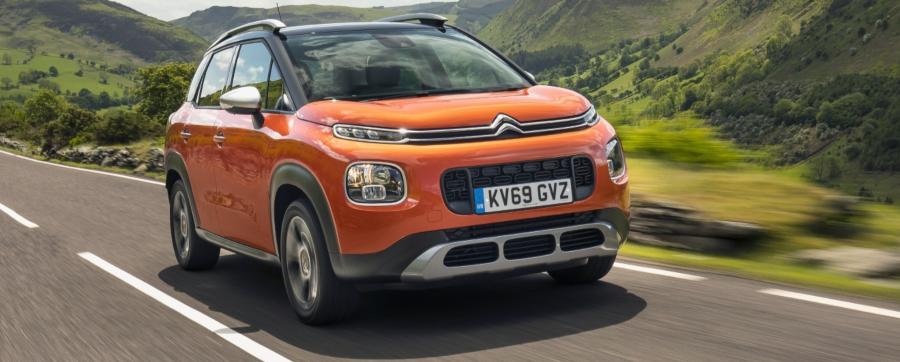 If you are looking for a small SUV that offers funky looks and fantastic fuel efficiency, then the Citroen C3 Aircross delivers. What else does this fuel-efficient SUV provide?
Key features:
For excellent fuel economy, we suggest the 1.5 BlueHDi Diesel engine which gives 63.1mpg
Ideal family car thanks to its practicality and flexible seating
Striking and distinctive design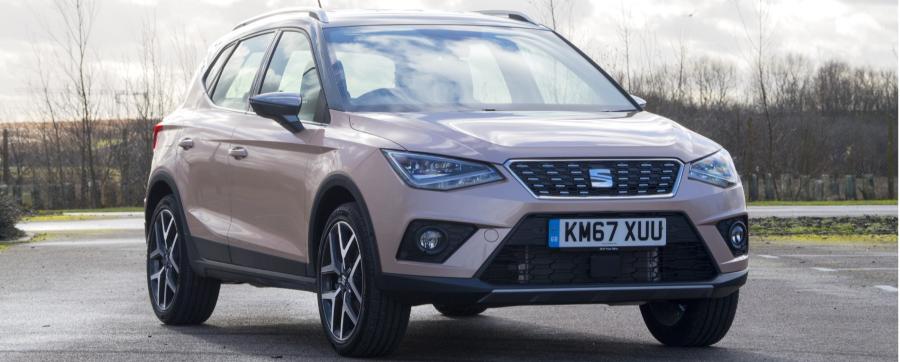 The SEAT Arona is a fantastic nifty small SUV, perfect for a quick run-around the town, and longer journeys on the motorway. But is it the most economical SUV, and how does it offer great fuel efficiency? Is it a car you see yourself driving?
Key features:
Extremely frugal engine (our favourite is the 1.6-litre diesel spec) returning 57.6mpg
Well-equipped with parking sensors, cruise control, 17" alloy wheels, and a great infotainment system as standard
Impressive interior with a decent amount of space for both driver and passengers
Enjoyable and comfortable driving experience for everyone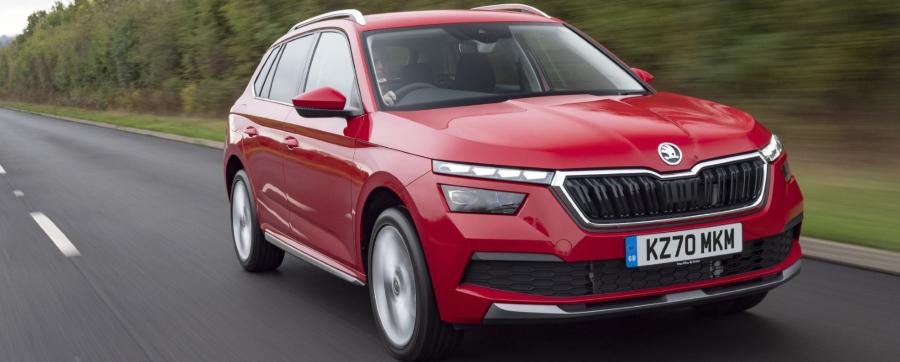 Looking for a small SUV that stands out from rivals? The Skoda Kamiq will not disappoint. Expect classy looks, huge interior space, and immense comfort, notably more than the SEAT Arona and Volkswagen T-Cross. More importantly, is it the most economical SUV?
Key features:
Great economic engine, we recommend the 1.0-litre petrol which returns 52.5mpg
Excellent practicality which promises easier family travels thanks to a spacious interior and boot
Comfortable ride for drivers and passengers
High-quality finished interior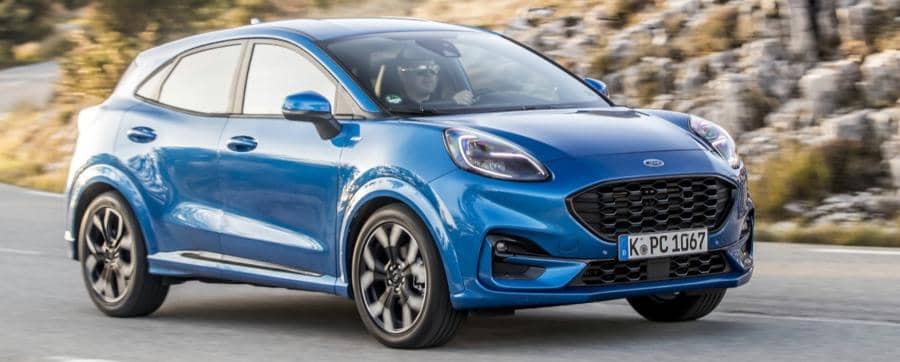 The Ford Puma provides an enjoyable small SUV that promises brilliant fuel economy. Could it be the best economical SUV for you?
Key features:
Fantastic fuel economy with a 52.3mpg without compromising performance capabilities
Brilliant boot space, enough to fit 8 carry-on suitcases (thanks to its 'secret' well underneath the boot floor)
Fun driving experience with speedy acceleration and easy handling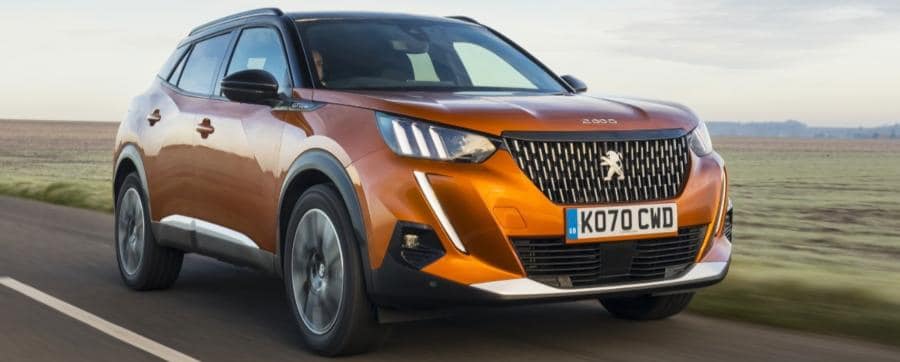 The Peugeot 2008 delivers a stylishly designed small SUV with a classy interior. How does it fit into the top most economical SUVs on the market? Let's find out…
Key features:
Punchy frugal engine – we'd pick the 1.2-litre PureTech petrol engine which returns 52mpg
Stylishly designed interior and exterior
Good practicality thanks to generous interior space and a decent boot size of up to 1,467 litres with seats down
Well-equipped with automatic air conditioning, 16" alloy wheels, automatic windscreen wipers, parking sensors, cruise control and a fantastic touchscreen infotainment system
What are the most fuel-efficient large SUVs?
What about larger SUVs? Do these typically gas-guzzling vehicles offer any kind of fuel efficiency? The answer may surprise you…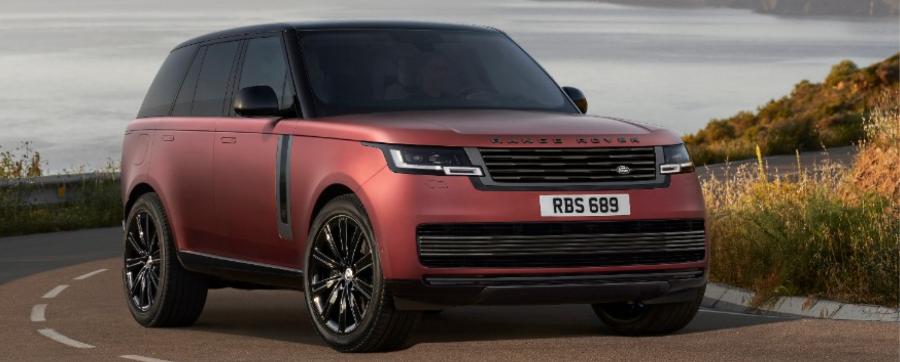 The Land Rover Range Rover has long been a popular choice for new and existing premium SUV owners. Fuel efficiency has never been something the model has been known for until the arrival of its 2.0-litre hybrid engine. What else does this large luxury SUV provide?
Key features:
Phenomenal fuel economy, the 2.0-litre hybrid returns 85.1mpg, 31 electric miles and more money in your pocket
Impeccable high-quality finish and refinement inside and out
Flexible interior with 7 seats
Great off-roading abilities perfect for adventuring on challenging terrain
A perfect combination of practicality, comfort, and luxury styling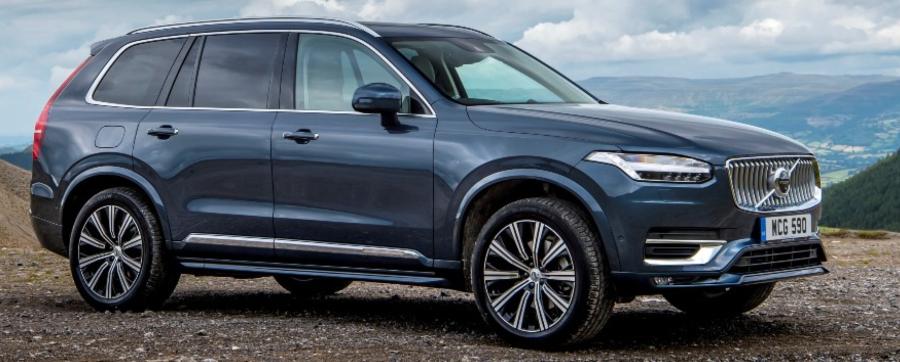 If you are looking for a safe, spacious, large luxury SUV, the Volvo XC90 is a considerable option. Could it be the best fuel-efficient SUV for you?
Key features:
Fantastic fuel economy with self-charging hybrid technology giving 83.1mpg
7 seats as standard, perfect for large families
Highly refined quality interior with a classy feel
Excellent interior space
Top 5-star safety ratings by Euro NCAP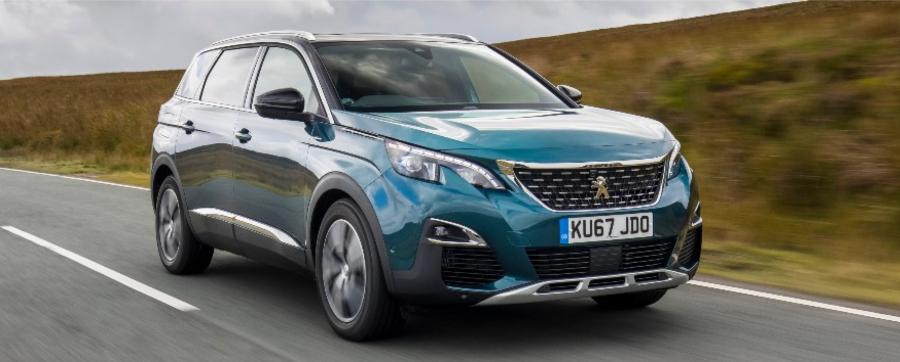 The Peugeot 5008 offers a stylish practical and fun large SUV. Is it your best fuel-efficient SUV?
Key features:
Amazing fuel economy, our pick is the 1.5-litre BlueHDi engine which allows 72.4mpg
Hugely spacious interior with generous rear and front space
Excellent practicality thanks to its 952-litre boot space and flexible seating
Stylish and plush interior design
Fun driving experience without compromising fuel efficiency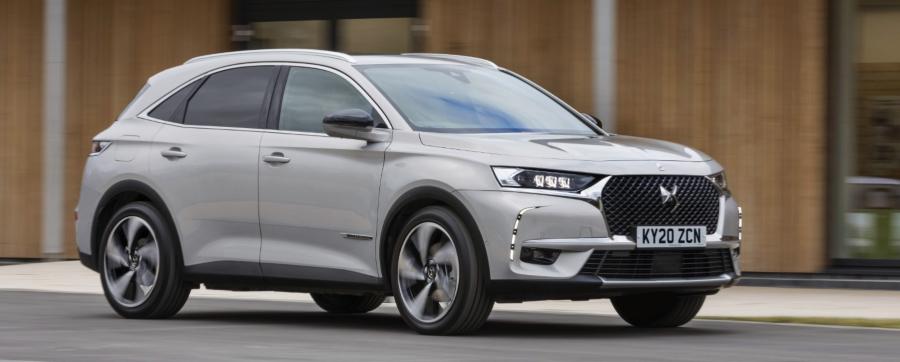 If a large SUV that's practical, spacious, and well-equipped is high on your priority list, you should seriously consider the luxury DS 7 Crossback. How fuel-efficient is this large SUV?
Key features:
Brilliant fuel economy, we suggest the diesel BlueHDi 130 engine to enjoy 68mpg
Spacious interior with comfortable seating plus enough room in the front and good leg room in the rear
Great practicality with a HUGE 555-litre boot and lots of easy-access door bins
Well-equipped with rear parking sensors, keyless start, a great 12" infotainment screen, cruise control with speed limiter and much, much more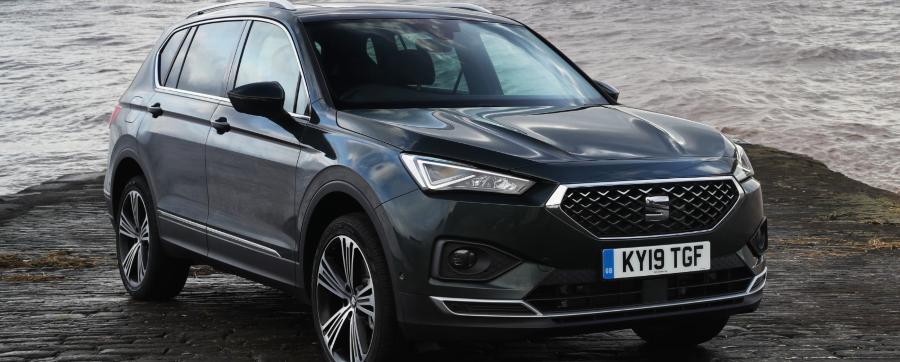 The SEAT Tarraco is a very likeable SUV that promises a very well-equipped, safe, and enjoyable driving experience. How does this large SUV fare in terms of fuel economy? What else does it offer?
Key features:
Great economic engine, we recommend the 2.0-litre TDI diesel which returns 57.6mpg
Very well-equipped with automatic lights and wipers, power-folding door mirrors, 17" alloy wheels, three-zone climate control, and an excellent infotainment system as standard
Full 5-star safety rating by Euro NCAP
What is the best fuel-efficient SUV for you?
So, have you found the most economical SUV for you? The first thing you should consider is what you need your SUV for, from there it will be tonnes easier to narrow down the best fuel-efficient SUV for your needs.
If you are looking to use your vehicle for towing, you should consider what and where you are towing. From here you can pick and choose the most economical SUV.
Hopefully, this article has helped you get one step closer to understanding the most economical SUV that suits your needs.
We know that finding the best fuel-efficient SUV isn't always an easy task. If you still need quick expert advice, we are here on hand to help.
Fed up with looking for your next vehicle?
Need advice from an experienced Vehicle Specialist on what vehicle is right for you?
Book your FREE consultation now