Motability Alternative
We look at your alternative to Motability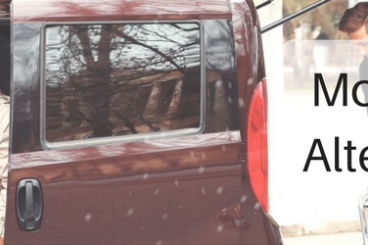 If you are disabled and living in the UK, then you may well have heard of the Motability scheme. This scheme provides cars for those with disabilities.
However, under new government measures, there are many that are losing their access to the Motability scheme, and having their cars taken away from them. Therefore, they might be looking for an alternative.
If this has happened to you, then you might be wondering what your options are. Or, you may not want to make use of your Motability allowance for whatever reason and want to look at your other options.
In this article, we are going to look at what the Motability Scheme is, and your alternative options.
Motability is a car and scooter scheme that 'enables disabled people to get mobile by exchanging their Motability allowance to lease a new car, scooter or powered wheelchair.'.
It's a government scheme that means that people with disabilities can get the transportation they need.
To qualify for Motability, you have to be tested and meet a certain criteria before it is determined whether you qualify for a Motability vehicle.
If you qualify, you can use your Motability allowance to lease a wheelchair accessible vehicle, powered wheelchair or scooter.
As we mentioned above, the criteria for Motability eligibility has changed recently, and it means that there are some people who are being retested for Motability and found that they no longer qualify. As a result of this, they are having their Motability vehicles, wheelchairs and scooters taken away.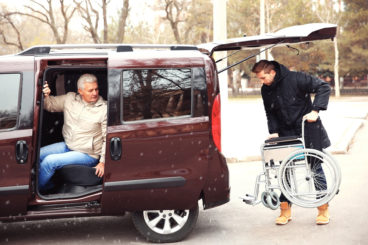 Also, there may be people who choose not to make use of this arrangement.
Is there an alternative to Motability?
If you have had your vehicle taken away from you, or you would like to look for an alternative to Mobility, then there is another option.
OSV have teamed up with disability charity MASIS to provide an alternative to the Motability Scheme. This is not designed to compete with Motability. It is instead an alternative option for those that may not qualify or who do not want to make use of their mobility allowance.
Who are MASIS?
MASIS are a registered charity that help 'boost self-esteem and the well-being of disabled people…enabling them to play as active roles in society as possible.'. They provide links to a number of charities, government departments and organisations to provide support and information for those that need it.
What is the partnership with OSV and MASIS?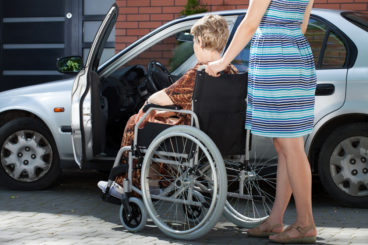 This partnership is the only partnership of its kind in the UK. No dealerships or other companies have access to this scheme.
The partnership is designed to help anyone who has a disability or supports people with disabilities in the UK. OSV and MASIS developed this scheme to help people with disabilities or who have long-term health conditions. It's also suitable for those assisting disabled people.
This scheme is also for those who are employed, have a private income and are on long-term benefits in certain circumstances.
With this partnership, you can lease a non-wheelchair adapted vehicle for a set amount a month. You don't need to receive Disability Allowance to qualify for this partnership. If you do qualify, then you will continue to receive the payments in full. However, you will be subject to a credit search and affordability.
Do I qualify for the MASIS and OSV Partnership?
So, what is the criteria? To qualify, you must;
Have a good credit score

Not have any CCJs or IVAs

Be living at a permanent address

Hold a full driving licence

Be based in the UK

Have income from private funds or a job

Have a disability

Support someone with a disability

Are in employment where you care for people with disabilities

Are a parent of a child with a disability
As we mentioned above, you can still be on long-term benefits and qualify for this scheme in some circumstances. This is also the case if you do not have a great credit score.
How does the scheme work?
If you qualify, then here is what happens;
You can contact us via a contact form

You will then be allocated an Account Manager

They will talk about your current situation and your requirements. This is also when they will discuss your budget

Your Account Manager will then research cars (brand new and up to three years old) in order to find you a suitable car

They will then give you a call back and present you with what they have found including the pricing. If you are happy they will then send you some photos over.
If you are happy to go ahead then you will receive an order form and a finance application form from your Account Manager. You will need to fill these out and send them back.

Once you are approved for finance, your vehicle will be processed.

Your vehicle will get a full safety check which includes an MOT and servicing if required. This will be at no additional cost to you.

Your vehicle will then be taxed by our Vehicle Admin team. If you are eligible for road tax exemption (VED) then you will have to send us your certificate.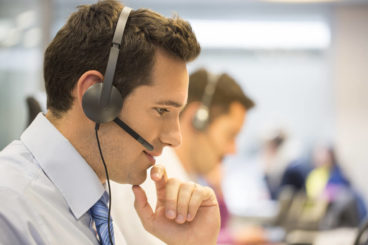 Your vehicle will then be delivered to your door. If you require any adaptations to your vehicle then we can put you in contact with the appropriate expert to do this for you.
So if you have found that you are no longer eligible for Motability or you do not want to use your Motability allowance, then there is an alternative. The partnership is the only one of its kind and no other dealership offers this partnership. It is suitable for those who are in full time work and, in some circumstances, are on long-term benefits. This partnership is also suitable for those who work with, or support, people with disabilities. You will be subject to a credit check and affordability, however. If you have any questions, please don't hesitate to contact us via our MASIS contact form

Holly enjoys: Reading, music and spending time with friends.

Within a week of Holly starting work at OSV she became an indispensable part of the marketing team. She's very intuitive and gets on with the whole office effortlessly.

Latest posts by Holly Martin (see all)