If you want to keep up to date on what's happening right now, you can find it here, in manageable pieces. So, if you want to know the latest motoring news, we will be reporting on it.
Self-driving? Volvo and Uber think so…
Volvo is renowned for its safety record, with so many features built into their cars.
After putting a lot of research into producing cruise control and creating a safety network that communicates between cars about issues on the roads ahead, they are now working with Uber on autonomous vehicles.
Back in 2016, Volvo and Uber got together and started to develop prototypes aimed at accelerating their self-driving car development.
This week the two companies presented a fully fitted (and production ready) XC90 SUV that, with the use of Uber's self-driving system, can fully drive itself.
The SUV contains multiple back-up systems for steering and braking functions so that if something fails they will immediately kick in.
Håkan Samuelsson, the President and CEO of Volvo Cars said that he believed that autonomous technology could allow the company to improve safety even further,  he also stated, "By the middle of the next decade, we expect one-third of all cars we sell to be fully autonomous."
How do you feel about this possibility of fully-autonomous vehicles being a common sight on the roads in the not so distant future!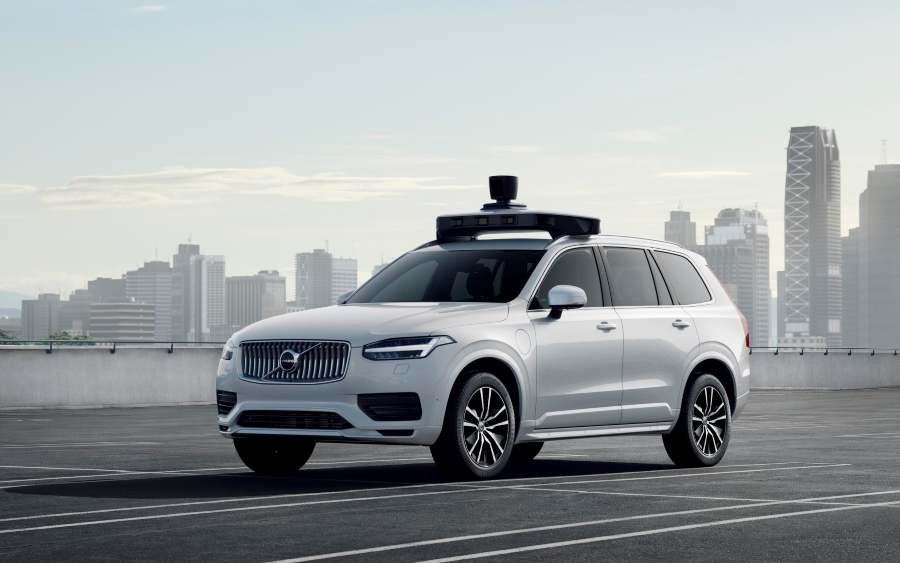 Fuel prices drop…but it could be very temporary
Need to fill up your tank and don't want to spend a fortune?
You could be in luck.
Asda has cut their fuel prices for the second time this week. Reducing the price of diesel by 4p a litre, and the price of petrol by 3p a litre.
Asda is the first of the big four supermarkets to act on the reducing wholesale prices and pass the savings on to their customers.
Following oil tanker explosions in the Middle East earlier this week, the price could well go up again soon, but that doesn't mean you can't take advantage of the savings while they are available.
Aston Martin head to Wales
In the wake of the news from Ford last week regarding the closure of their plant in Bridgend, Wales, there is some good news coming from Aston Martin.
The sports car manufacturer has announced that they are going to producing their as yet unreleased SUV, the DBX, which was unveiled at this year's Geneva Motor Show, at the plant where they are currently producing test vehicles. And this factory is based not far from the Ford plant.
Aston Martin will eventually employ around 1,000 people at the South Wales plant, which is great news for the region which has been hit with bad news when it comes to car manufacturing in recent weeks.
There were 9 trophies on offer at the Tow Car Awards 2019, which are a collaboration between Practical Caravan, What Car? and The Camping and Caravanning Club. The awards were first awarded in 2007, so this is the 13th year, and in that time over 500 cars have been tested.
The 9 categories included five weight classes, best Ultralight Tow Car, Best Budget 4×4, Best Plug-in Hybrid and the Fuel Economy Award.
This year, they also tested their first all-electric car, the multiple prize-winning Jaguar I-Pace.
As part of the award testing process the cars were matched to a caravan that weighed up to 85% of its kerbweight and was then scored across four categories which included practiclity, everyday driving, buying and owning. Each vehicle was tested while towing a caravan, on areas including acceleration and braking, emergency lane changes, high speed stability and a hill start (on a 1-in-6 slope).
The 9 winners of the Tow Awards 2019 were:
Weight classes:
– 1900kg+ – Land Rover Discovery 3.0 SD6 306hp HSE
– 1700kg-1899kg – BMW 520d Touring xDrive M Sport
– 1550kg-1699kg – Volkswagen Arteon 2.0 TDi 150PS Elegance DSG
– 1400kg-1549kg – SEAT Ateca 2.0 TSi 190PS 4Drive FR DSG
– Up to 1400kg – Skoda Octavia 1.5TSi petrol
Other categories:
– Best Ultralight Tow Car – SEAT Arona 1.0 TSI 115PS
– Best Budget 4×4 – Dacia Duster Blue dCi 115 4×4 Comfort
– Best Plug-in Hybrid – Land Rover Range Rover Sport P400e
– Fuel Economy – Ford Focus Estate 1.5 EcoBlue 120PS
The vehicle that took home the overall prize was the Volkswagen Arteon 2.0 TDI 150PS Elegance DSG.
Honda unveils their new e Platform and battery
There has been a lot of talk about the new Honda e, the new compact all-electric urban vehicle that Honda have designed from the ground up.
The Honda e is the first car from the Japanese company to be built on a 100% dedicated EV platform.
The car, which previewed at the Geneva Motor Show this year will feature a water-cooled 35.5 kWh Lithium-ion high-capacity battery which has two charging options, a Type 2 AC connection or a CCS2 DC rapid charge. It comes with an at-a-glance indication of the status of the charge (so you'll be easily able to tell how much longer there is before you can take a drive to the shops).
The Honda e has been designed with a focus on urban environments; ideal for driving through the city, perfect for the commute to work, and the right size to make parking easy in small parking spaces. Being an electric vehicle it's also not subject to the restrictions created by the low and ultra-low emission zones that are being created in larger global cities.
Would you consider getting a Honda e when they're released?
James Bond loves Aston Martin
James Bond purists can breathe a sigh of relief now that it's been revealed that the next Bond car is not going to be electric. Instead the British spy – portrayed on screen by Daniel Craig – will be driving at least one classic Aston, having been seen in Norway driving a 1980s Aston Martin V8 Vantage similar to one that Timothy Dalton drove in The Living Daylights.
Of course, this is just one scene and there's still a lot of time to go before we will see anything indicating the real car of the film.
Now we've got news about the current film out of the way, one of the most famous cars to be driven by Bond, the 1965 Aston Martin DB5 driven in Goldfinger and Thunderball, completely outfitted with Bond gadgets (including revolving number plate) is to go on the auction block in August.
This DB5 is just one of three examples that survive today, they were commissioned by Eon Productions (who work with MGM to produce the James Bond films).
The car is due to be auctioned at an RM Sotheby's auction in Monterey from the 15-17 August and is expected to go for up to £4.7mil.

Rachel has been writing for as long as she can remember. She loves the written word and likes nothing more than to research something until she knows all she can about it.

Latest posts by Rachel Richardson (see all)