Get it while it's hot: the 2012 Nissan Qashqai!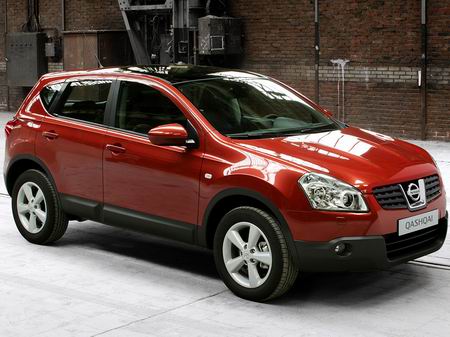 2012 Nissan Qashqai is the world's first low-priced car with zero emission levels to be availed for purchase or lease as a family car.
2012 Nissan Qashqai Car of the Year
The 2012 Nissan Qashqai emerged as the European Car of the Year 2011, and it was double fortune when it scooped an equally amazing award as the world's car of the year 2011.
The Nissan Qashqai which is a family hatchback has capacity for five people and a perfect option for your purchase if you have a family of five or thereabouts.
The car, powered by an electric motor of 80kW charges to 80 per cent capacity from zero in a time span of thirty minutes.
This is definitely real change that the world has not seen in recent years especially in comparison with the other car models that many individuals ignorant of the risks involved, jostle to purchase or lease.
Top speed
This swanky 2012 Nissan Qashqai flashes a top speed hitting a high of 90 mph-a feature that reflects the worth and real value of your finance
The Nissan plant which is located in the UK, also manufactures a number of other cars in the same category that you may opt to purchase or lease.
The 2012 Nissan Qashqai shares similar features with the Nissan Note and Nissan Juke. Other than the many brilliant features that have been mentioned already, there is still much more to ogle at this Nissan Qashqai.
Keep yourself updated with the latest motoring news by liking us on facebook, following us on twitter or connecting with us on LinkedIn.
If you're looking to purchase or lease a new 2012 Nissan Qashqai contact our sales team. Alternatively, visit our website where you will find new and used Nissan's available for sale or on finance.
What do you think of the 2012 Nissan Qashqai?

Andrew enjoys: Movies and travelling to new cities to explore different cultures.

Andrew has been in the motor trade for over 20 years. What he enjoys most about his job is the team spirit and the dedication of his work colleagues. He also appreciates the teams input in the improvement of the company.

Latest posts by Andrew Kirkley (see all)