The UK/EU transition period ends on 31st December 2020
It's possible the UK will leave without a trade agreement
Carmakers have been asking for free trade to be a key point of negotiations
Will this affect the price and delivery of your new car?
It's incredible to realise that the vote for Brexit took place over 4 years ago. In the time between so much has changed, there have been multiple extensions as the UK government and the EU parliament attempt to come to an agreement that works for all parties involved in the negotiations.
We've also had a general election, a change in party leadership that has led to a new Prime Minister and we are still experiencing the effects of a global epidemic that has caused changes to every single industry, including vehicle manufacture and sales.
Now that businesses have reopened and we have started to see the arrival of new vehicles in the UK from plants in Europe and further afield, the preparations for Brexit, which were temporarily halted at the height of the COVID-19 crisis have started again.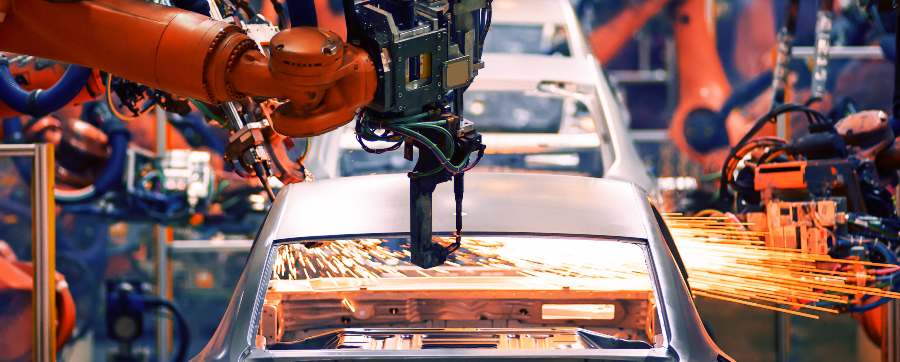 Until March this year – when the UK (and much of the world) went into lockdown to prevent the spread of COVID-19 – companies were putting plans in place, preparing for the end of the Brexit transition period, which concludes on Thursday, December 31st 2020 at 11.00 pm. We have had several extensions as we have been working on negotiating trade agreements with countries outside the EU as well as getting approval from UK MPs on an agreement to present to the EU Member States.
Now that we have entered the transition period (which started on January 31st 2020) we are able to work with the EU to finalise trade agreements and security co-operation (extradition, storage and safety of personal data, general law enforcement). The EU had stated that they would not negotiate any new agreements with the UK until it was no longer a member of the EU.
Though obviously, security co-operation is incredibly important. The biggest issue that will affect the motor industry in the UK is the trade agreement.
So, if you are currently looking for a new vehicle, or know that you will be starting your search in the next few months, will Brexit actually make that much of a difference?
What is our trade agreement with the EU?
The trade agreement has been the biggest bone of contention when it comes to the terms of the Brexit agreement. While we have been trying to negotiate with the EU, ministers and ambassadors have been speaking with other countries to organise agreements that we were part of automatically when part of the EU.
So far, we have arranged post-Brexit deals with 19 countries including Switzerland and South Korea and are in talks with a further 18 countries including Canada and Mexico.
As part of the European Union, we had a free trade agreement – which has continued during this transition period. The free trade agreement means that we pay no additional taxes to import and export goods with EU member countries and countries that the EU has a trade agreement with.
During the negotiation process, we have encountered several sticking points, including access to fishing waters and the so-called 'level playing field' rules that cover workers' rights, competition and environmental policy.
If we are unable to come to an understanding with the European Parliament when it comes to a trade agreement this is when we could encounter issues as we would be in a position where we would be forced to trade with EU countries under the basic rules set out by the World Trade Organization (WTO).
What are the WTO tariffs?
The World Trade Organization has tariffs for every possible item that is imported and exported, including items such as cheeses from Italy which would incur a 35% tariff and stationery (including envelopes, paper, journals and notebooks) which are allotted a 5% tariff.
If we are unable to negotiate an agreement with the member states of the European Union or other countries that have a trade agreement with the EU, then complete vehicles imported into the UK will be subject to a further 10% tax. This tax would, unavoidably, be passed on to the customer in an increased purchase price.
How will Brexit affect me buying a new car?
In October 2018, Europe's biggest carmakers gathered at the Paris Motor Show and there was clear disquiet.  Brexit was not a popular topic and something that they made no secret about dreading, knowing that the motor industry would be hit quite badly. This is something that hasn't changed, with the Society for Motor Manufacturers and Traders (SMMT) continuing to petition the government to consider the motor industry and the detrimental effect that a no-deal exit would have on it.
Car manufacturers that rely on the transport of products from the EU in order to complete production of vehicles are understandably incredibly concerned about the implications that leaving Europe without a deal will have for their business, with an increase in costs for both the business and the customer due to additional tariffs under the WTO model.
My car is assembled in the UK, why will this affect me?
"But my vehicle is made at a plant in Oxford," you may say (especially if you're looking at purchasing a brand new MINI). But have you actually ever given any thought to where the components for your MINI are produced?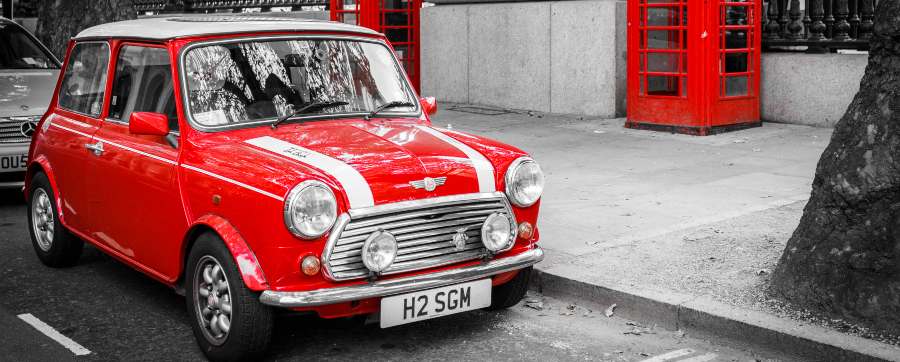 A considerable number of vehicles that are manufactured in the UK are produced using components that are made in countries outside the UK and transported on a daily basis – using the Just-in-Time (JiT) system (if you would like to find out more about this, we have put together a detailed article about the JiT process).
Components used in the manufacture and repair of vehicles will be subject to a WTO tariff of 4.5%. Though this is obviously lower than the 10% tariff on completed imported vehicles, it will still have some impact on the cost of vehicles produced in the UK, and potentially on vehicles requiring repair (if the part has to be imported from outside the UK).
We have put together a graphic that shows you the journey that a bumper used in the manufacture of the popular Bentley Bentayga takes before it's placed on the luxury vehicle as the final part of the construction process in Crewe.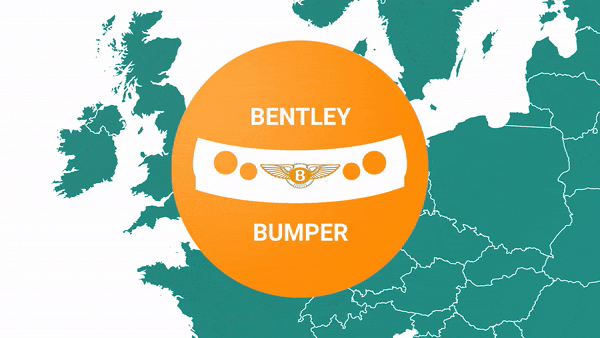 Cars and car components are the UK's second-largest export to EU and non-EU countries. In 2018, the value of UK vehicle exports was £44.4 billion with 81% of all vehicles manufactured for export. In 2019, just over 2.3 million new cars were registered in the UK. Despite 247,000 of these vehicles being sold to UK consumers.
Currently, importing goods from Europe is a smooth process. Vehicles are not held at the port to go through rigorous customs checks. Post-Brexit, companies will be required to complete time-consuming customs declaration forms. The addition of this requirement will not only increase the volume of work that the HMRC will have to do (potentially 200 million more declarations than are currently submitted), but also the amount of work that companies will need to do in order to send shipments overseas.
The 11-month transition period between January 31st and December 31st was to be the time when companies started preparations to ensure that the introduction of further paperwork and new processes was simplified – however, no one could have anticipated the situation that the world has found itself in during 2020.
What plans are car manufacturers making for a post-Brexit market?
For the last few months, Brexit has been a topic that has been at the bottom of the priority list for manufacturers as they struggle to return to pre-Coronavirus production levels. Plants across Europe, including in the UK, were forced to close down in order to prevent the spread of the virus.
Things are still returning to normal and we're awaiting pronouncements from vehicle manufacturers who have plants based in the UK.
In 2018, BMW warned that they were considering moving production of the MINI – currently produced in Cowley, Oxford, to the Netherlands should we be unable to come to a deal with Europe.
At the same time, Johan Van Zyl, the CEO of Toyota Europe, mentioned that the jobs of the 2,600 people employed at their plant in Derbyshire face an uncertain future due to the cost increases the company may incur if WTO tariffs are introduced. Van Zyl stated that he believes the company would struggle to remain competitive in the market. The possibility of being unable to sell their vehicles duty-free in the EU market would harm future plans for their UK sites.
What can I do to prepare for Brexit?
This answer is quite simple, order your car in plenty of time.
If you want to ensure that you aren't subject to any price increases for your new Audi or BMW, then it's recommended that you order your vehicle for delivery before December 31st.
We are currently experiencing a vehicle shortage due to the global factory closures at the beginning of 2020, so if you want to get a vehicle before the end of this year, now is the time to place your order.
If you would like to find out more about vehicles available for delivery before December 31st 2020, call our Hotline on

01903 223393

or submit the below form
Oops! We could not locate your form.

Latest posts by Rachel Richardson
(see all)