For all the latest motoring news, this page is updated daily with news stories from across the globe. Interesting, amusing, informative pieces that will update you on the comings and goings when it comes to cars, and motoring.
BMW 2 Series Gran Tourer could be a great investment…
According to recent data from Auto Trader which looked at the used car market, the 2018 BMW 2 Series Gran Tourer was the fastest selling used car!
Taking an average of only 16 days to be sold and off the forecourt, the SUV was clearly a popular choice for a great many buyers. In this case it was "big = better".
Diesel was the loser when it comes to car sales, with less than a third of car sales being diesel.
The introduction of the ULEZ in London will have had an effect on the sales of cars running on fossil fuels, but this does not account for the dramatic drop that has been experienced in April.
CBE for Services to Motoring
Chances are, if you have sat down and watched F1 at any point in the last 50 years you will have probably seen an example of the work of Professor Gordon Murray.
Born in South Africa, he moved to the UK to join the Brabham F1 Team as Technical Director, winning two World Championships (in 1981 and 1983) before he made his move to McLaren International where he was again a winner, his team winning three championships, in 1988, '89 and '90.
Professor Murray was a founder of McLaren Cars Limited, which went on to manufacture the McLaren F1 Road Car.
In 2007 a new company, Gordon Murray Design Limited, was formed for the design, engineering, prototyping and development of vehicles.
All of these contributions (including 50 F1 Grand Prix wins) contributed to Professor Gordon Murray being honoured on 2 May with a CBE, presented by the Duke of Cambridge at Buckingham Palace.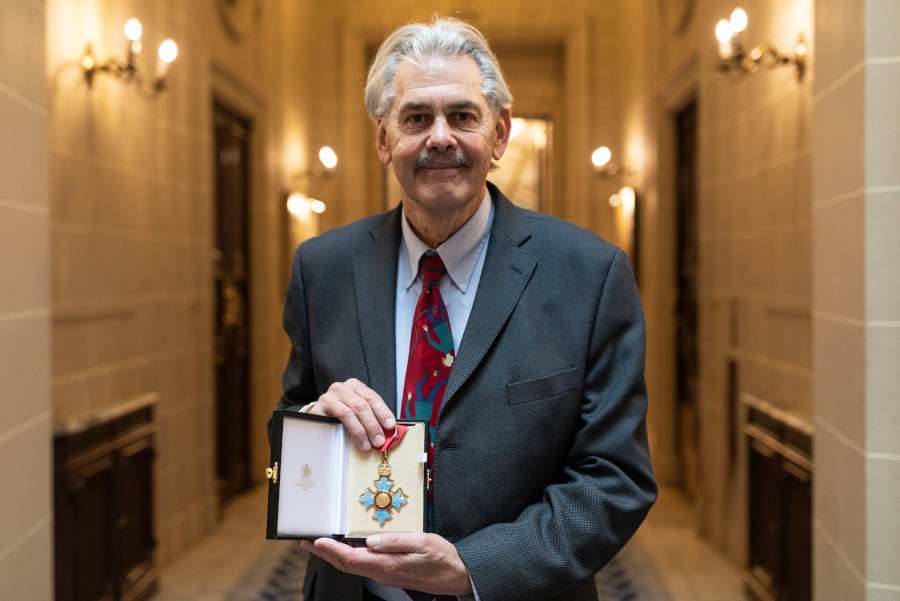 If you're already thinking about the Late May Bank Holiday and you like the idea of wandering around to look at a collection of Land Rovers then Bicester Heritage should be on your list of places to visit, as from 25 – 26 May that's where Land Rover Legends will be on display.
Vehicles that have been shortlisted for the National Land Rover Awards 2019 will be on display as part of a dedicated exhibition where expert judges will decide on teh Winner and Highly Commended entries in 3 categories:
Most Original Vehicle
Best Restored Vehicle
Best Bespoke Vehicle
Amongst those in the running for the prizes are a 1958 Series II Land Rover, a 1981 Range Rover Classic Convertible and a 1948 Series 1 80″.
Volvo has a great April 2019
It seems that while car sales were showing a drop in March, news from Volvo shows they were experiencing a global uplift
Sales for the manufacturer from January to April this year showed an 8.9% uptick, when compared with the same time period last year.
The popularity of the XC60, XC40 and XC90 contributed to the increase in sales, with the V60 Estate and the S90 also adding to the boost.
In April Volvo reported growth of 16.8% in April when looked at in comparison with the same month in 2018. The company attribute this sales increase to the popularity of the XC60 and S90, both assembled in the Region.
Great news for Subaru lovers
If you are a loyal Subaru lover then recent news from the Japanese car manufacturer is going to make you happy.
The car maker, best known for robust SUVs, is aiming to treble their UK sales by 2025. The company would like to see a return to the popularity they experienced in 2001, which was a year of record sales for them.
In 2018 they saw an increase of 17% in sales, selling 3141 units. However, this is nowhere near the record 11,000 units they sold in 2001.
Announcing the news of this ambitious target, the Development Director of IM Group, who import the cars into the UK, Torbjörn Lillrud said, "We are now targeting real customers. Those that want to drive from London to Scotland and have active lifestyles. We want the dog walkers and the climbers and the outdoors enthusiasts. They are natural Subaru buyers."
This year the popular XV will be receiving a facelift, and the Forester is due to get a new petrol hybrid powertrain.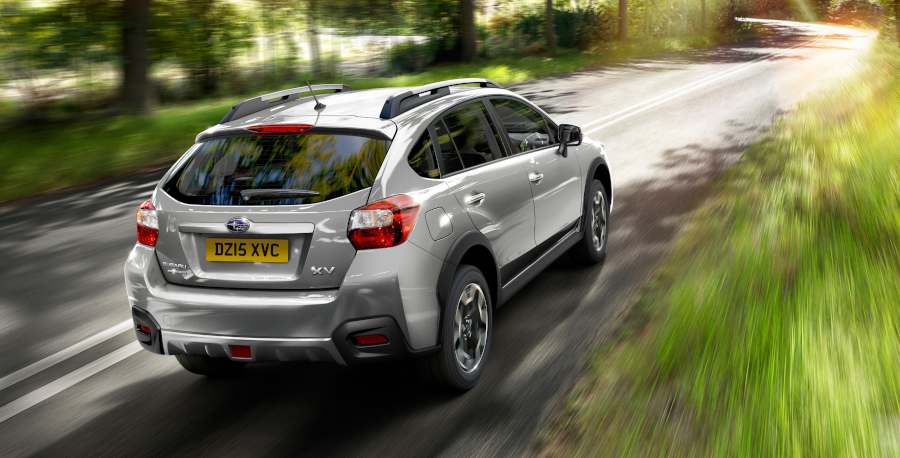 More news about 'Cars of the Year'…
These cars of the year are different, they were voted for by you for you.
Yes, on 2nd May the Honest John cars of the year were announced. And they were very different from others given out this year…as you'll see.
Ford Fiesta won the Small Hatchback of the year, the practicality of this small car, combined with lower running costs and the fact that it's a fun drive went towards earning it the prize.
If you're looking for a great family car then, according to the people doing the voting in the Honest John Awards, you should be looking in the direction of the Mazda 3, which was awarded Family Car of the Year 2019.
When it comes to small crossovers, you can do no better than looking at the Suzuki Vitara, which won Small Crossover of the Year.
The Volvo XC40, with it's excellent safety equipment and premium interior, unsurprisingly was awarded the Honest John Premium Crossover of the Year 2019.
There were quite a few winners at the awards, including the Kia Sportage, Skoda Kodiaq, Jaguar F-Type Coupe and BMW 4 Series Convertible. And, as all of them were voted for buy the buying public, these are not the opinions of a small panel, but people who are voting with their feet!
Are UK speed cameras accurate?
When you're driving along the motorway and you notice your speedometer climbing just a minute amount over the speed limit do you slow down if you see the speed camera warning? Of course, adhering to the speed limit is the law, so you should automatically be conscious of how fast you are driving!
Rumours that were spread recently about how little error you can make when driving over the speed limit past a camera have, potentially, been the cause of making drivers watch their speed that little bit more closely.
Auto Express has been doing some research into the truth about the speed camera myth of zero tolerance and, with the help of the freedom of information act to get details from police forces across the country, they have made a shocking discovery.
When asked about the tolerance of speed cameras used on UK roads, the news from many UK police forces was that, in the case of 'Gatso' cameras, cameras which record an individual speed and average speed check zones (where there are several cameras over a specific distance) there is a 10% plus 2 mile threshold.
No, you did not read that incorrectly. That means the 'safe' speeds could actually work out as higher than you likely expected. Using the calculation provided this means that you could drive up to 79 mph in a 70 mph limit area, or 35 mph if it's a 30 mph limit.
We are not encouraging any driver to go over the recommended limit, it is there for a reason. However, myths are there to be debunked.
According to the latest research from the automotive data experts HPI, who have conducted a survey using data gathered from a cross-section of the population, more than 1 in 5 (22%) drivers have, at some point, left their cars to confront another driver.
It's hardly news that people sometimes lose their cool behind the wheel; listening to the radio and hearing something that makes you angry on the news can change your mood. however, have you ever confronted another driver when angry?
There are several things which, according to the data, cause drivers to lose their cool behind the wheel enough to make them confront another road user.
Men are more likely to get involved in a confrontation than women, with over 23% of men admitting that they have been involved in an incident where they have got out of their car to speak with someone. In comparison, 21% of women have confronted another driver when angry.
So, what were the key causes of a road range incident?
It appears that the main cause of anger on the roads is simply a 'bad day', with 39% of drivers asked, admitting that they have taken their bad days out on another driver. 3% stated that they are always furious when behind the wheel.
Dangerous overtaking was another trigger for motorists, with 28% saying that this made their blood boil and 20% saying that impatient drivers 'tailgating' caused them to be pushed over the edge.
And, unsurprisingly, 17% of drivers were driven insane by seeing other drivers using their mobile phones while driving.
A bit of Royal Class added to the Silverstone Classic
Anyone who follows the British Royal family will probably already know that HRH The Princess Royal (Princess Anne) has a love of the Middlebridge Scimitar, and her need for speed is well-documented.
At the Classic Showcase being held at Silverstone from 26-28 July this year, her original Scimitar GTE Shooting Break (built by Reliant), gifted to The Princess Royal in 1970 by her parents, on the event of her 20th birthday, will be on display.
So, if you love the Royals, or just love Scimitars, the Silverstone Classic will be well worth a visit this summer.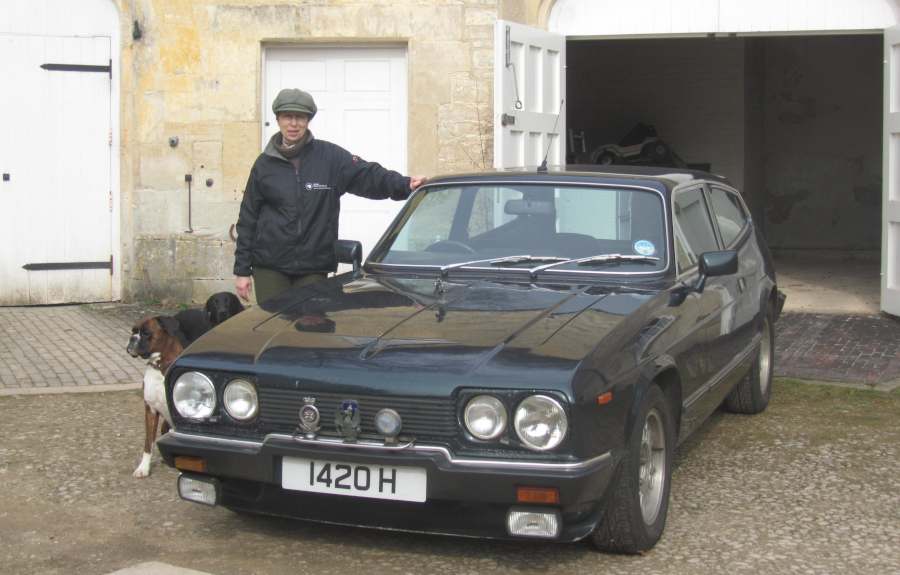 Berlingo wins Van of the Year 2019
If you drive a Citroen Berlingo Van and really love it then you aren't alone.
This week, the Citroen van added two more titles to its growing list.
The new version of the Berlingo van, which was launched in 2018, has now been named:
– Van of the Year (2019 Trade Van Driver Magazine Awards)
– Best Small Van (2019 Trade Van Driver Magazine Awards)
– International Van of the Year
– Fleet Van of the Year (2019 Fleet World Great British Fleet Awards)
– Light Commercial Vehicle of the Year (2019 What Van? Awards)
– Light Van of the Year (2019 What Van? Awards)
– Small Van of the Year (Company Car and Van Magazine)
It seems that this van is popular with the people in the know. So, if you're looking for a new van, this is definitely one to consider, and it's definitely one that we, at OSV, can help you buy, lease or hire.
Introduction of ULEZ is raising rent for empty parking spaces
The introduction of ULEZ has certainly wrought many changes on the way that people drive around central London.
In fact, some people are choosing not to drive around there at all. Instead, they are making use of services such as ParkLet, YourParkingSpace or ParkonmyDrive to source parking spaces for rental that are close to, but just outside, the Ultra Low Emission Zone.
The ULEZ is having a clear and positive impact on an area that has been affected by high emissions in the past, and is also, possibly, having a positive effect on the bank accounts of those who are in a position to rent out their driveways or on-street parking outside the zone to those who commute to the city every day.
Van sales boosted by online shopping
A report that was commissioned by Ford has found that the popularity of online shopping and an increase in the number of self-employed van drivers has helped to boost sales of vans across Europe. It's not exactly news that online shopping popularity has increased, with more and more businesses looking online to reach a wider market base.
This boost helped to contribute more than €675 billion to the EU economy in 2017, an increase of 19% on figures reported in 2012.
Research conducted by the Centre for Economics and Business Research found that more vans on the road are covering more miles and this is due, primarily, to a massive increase in the number of people who are shopping online, which is, in turn, adding to an increase in the number of people who are becoming self-employed drivers.
Today (30/04) the Society of Motor Manufacturers and Traders (SMMT) released their own research, which revealed that over 3.4 million workers use a van as part of their job, with around 500,000 drive a van as the core part of their job. Added to this, there are over 4.6 million vans on British roads,
A Hen Do at the race track
Do you love fast cars?
Enjoy haring around a race track at x miles an hour?
It seems that the idea of a supercar driving experience is appealing to more and more women organising a Hen Do. In fact, the number of women who love the idea of spending their 'last moments of freedom' feeling the wind in their hair has increased by 65%.
According to Imran Malek, the Operations Manager at TrackDays.co.uk, "Supercar driving experiences are becoming increasingly popular with hens looking for adrenalin-fuelled action in cars that can reach 200mph or more."
If you're looking for an idea for your hen do, and you like the idea of getting behind the wheel, then it appears you're not alone.
Donington Historic Festival 2019
If you love classic cars and miss the bygone era of racing then we have some news for you. This May Bank Holiday weekend is the ideal time for you to head to Donington.
Cars from the 1920s to the 1990s will be racing at one of the most popular events of the year. Several cars from the pre-war Grands Prix of the 1930s are expected to be at the racecourse for you to watch. These cars include GT cars and Le Mans-style prototypes.
It's not only about what's happening on the track, of course, and there will be huge displays of F1 cars, and a flypast from the Royal Air Force Battle of Britain Memorial.
Hundreds of cars are expected, so if you are a car enthusiast with a love of cars from times gone by then take a look and see what you could be missing.
Shanghai sees a preview of the Lexus LM – an MPV with a massive grille
We've known it was coming for a while. Lexus gave us an early glimpse of their new MPV before it was completely unveiled at the Shanghai Auto Show, and now you can see the luxury Japanese vehicle for yourselves.
So, here's the news!
Presenting…the Lexus LM. the first ever MPV from Toyota's luxury marque.
It's clear, from the interior, that the brand has taken some inspiration from another luxury vehicle, the limousine, with it's cinema-like screen, and comfortable-looking passenger seats.
What do you think of their latest offering?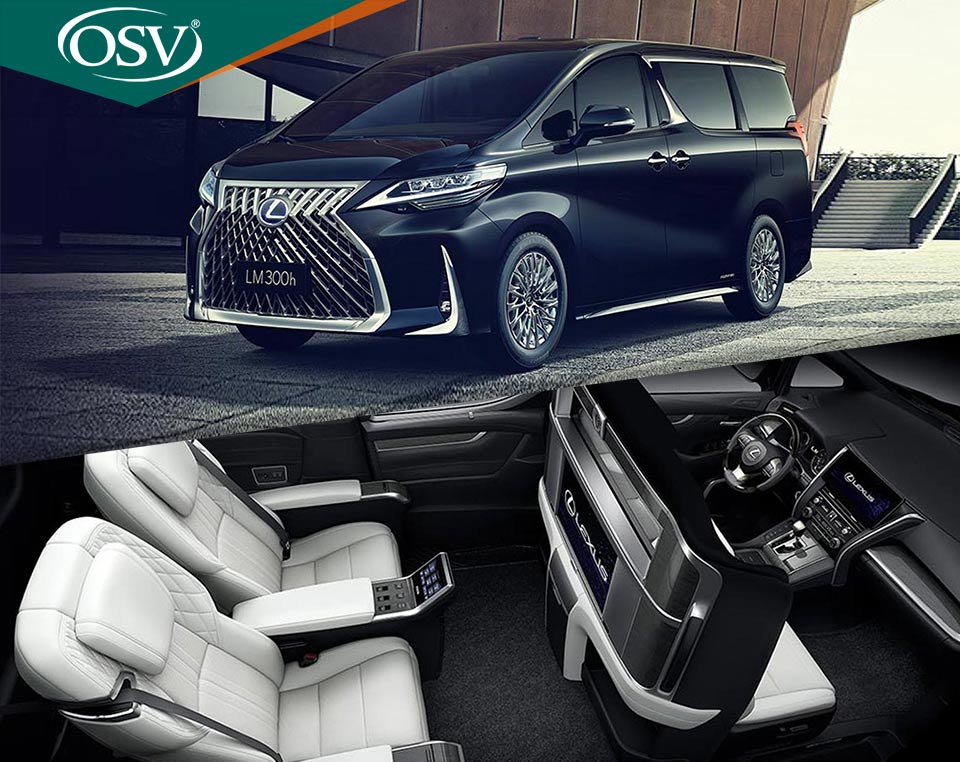 Electric car sales in Europe see an uplift
Some positive news for EV manufacturers.
If you purchased an electric car (or any kind of hybrid) in March then you weren't alone (if you haven't yet purchased an electric car and are looking then get in touch with us).
For the first time since records of electrified cars began, the number of registrations for the vehicles surpassed 100,000, in fact it reached 125,400.
Demand for electric and plug-in hybrids has increased across many countries in Europe, including Germany, Norway, Spain and Denmark. The number of battery-electric vehicles sold increased by an incredible 85%.
Jaguar projects to go under the hammer
A number of restoration projects from Jaguar are set to go under the hammer on 11th May as part of the British Marques Sale at Silverstone.
If you love the stylish marque and want to have a look at some incredible cars, then you will get a chance to see some there.
Among the cars up for auction are a 1966 Series 1 FHC 2+2 E-type, a 1964 Jaguar E-Type Series 1 3.8 Roadster and a few Jaguar XK150 S models.
Tesla Model 3 to become available in the UK
In true Elon Musk style, the CEO of Tesla has, it seems, released some news, responding to a question which many want the answer to…when is the Model 3 going to become available in the UK.
According to a response he posted on Twitter at the end of last week, the order page for the latest electric car to come from the American manufacturer is to open for orders towards the middle of this week (1 or 2 May). So, if you've got your eye out and really want to get to the front of the queue for one of these cars then you now have an answer.
For a £1,000 deposit you will get priority access. Get your credit cards ready, the Model 3 is coming soon.
In fact, the Model 3 will be available from June (for those who reserved theirs, some up to 3 years ago). Pricing has now been revealed for the three different models in the three trims being released.
The Standard Range Plus will be on sale from £38,900
The Long Range (AWD) price is from £47,900
The most expensive trim is the Performance, which will be on sale from £56,900.
Are you ready?
Citroen to attend MotoFest Coventry 2019
Citroen UK have released some news. They have announced that they will be celebrating part of their centenary this year by attending Power Maxed MotoFest Coventry 2019. And they will be showcasing a good selection of their iconic cars.
Citroen will be linking their own centeneray event, taking place at Coombe Park from 31 May and over 1,000 vehicles (all Citroen, of course) will be driving from Coombe Park into Coventry itself. The centenary event will conclude at Coventry Cathedral with some cars being displayed inside.
The Managing Director of Citroen UK, Karl Howkins said, "We are really excited to be part of MotoFest Coventry this year…"
Australian Lego® Masters get their Honda on…
It appears that making life-sized models of cars is the next 'big' thing, if recent kits are anything to go by. We've had a Bugatti Chiron, a custom Ford Mustang, the McLaren Senna, and now, as part of a challenge for Australia's Lego® Masters TV show, we have the…Honda Civic Type R.
This life-sized replica has working brake, fog and headlights courtesy of an iPad, took over 1,300 hours for a team of nine, and used over 320,000 bricks.
So, what do you think of this creation?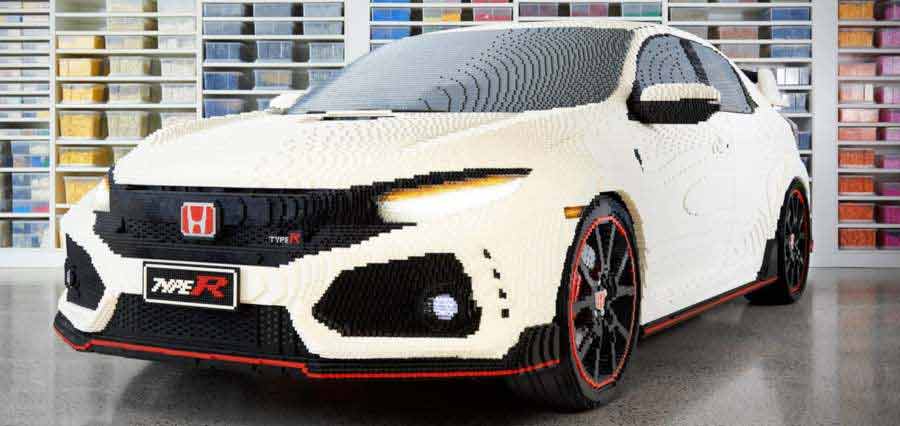 Do you know what the Sleeping Beauties are?
Back in the 1980s a series of photos were taken of a collection of classic cars that were found rusting away in a French barn.
The collection of 55 vehicles included cars from manufacturers like Bugatti, Lancia, Alfa Romeo and Aston Martin. They were covered in layers of dust and had been all but abandoned by their owner.
These cars became known as the Sleeping Beauties and until now the fate of these cars has not been known. A trio of men, two Dutch and one German went on a search to discover what happened to these cars and have revealed all in a book that has just been released, called The Fate of the Sleeping Beauties by Ard op de Weegh.
If you want to find out more, why not check out a copy.

Rachel has been writing for as long as she can remember. She loves the written word and likes nothing more than to research something until she knows all she can about it.

Latest posts by Rachel Richardson (see all)