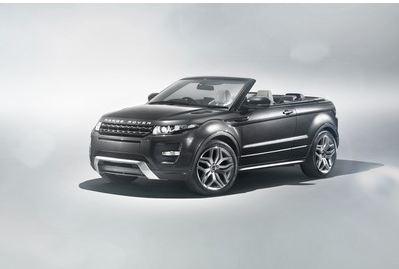 Range Rover is delighted to announce the birth of the Range Rover Evoque – the Convertible, an embodiment of power and distinctive design.
This new Range Rover has a lot to ogle at when you purchase it.
With the Convertible Concept behind the invention of this model, the car stands out as the leading SUV brand of its time.
This brilliant concept phenomenally contributes to the success of the Range Rover especially the Evoque and further builds on the Land Rover's custom for advancing and breaking ground for new market sections.
It has taken concerted efforts, research and reasonable finance to eventually come up with this creature that is awesomely good and powerful on the road.
The Range Rover Evoque lends itself perfectly to the principle behind a convertible.
Other than the car's conventional design of a convertible, it strikes a balance between this traditional convertible design and an all new design that is standard fit for this modern day.
Evoque's new features
The Range Rover Evoque is a soft-top convertible that largely borrows from the Range Rover Evoque Coupe.
The car has a roof system that is wholly retractable and an additional protection system that rolls over the roof.
Capability and versatility have been beautifully achieved with the introduction of a tailgate and a 4-seat configuration that is superbly set.
Range Rover Evoque has most of its features inherited from previous models. For instance, its all terrain feature was incorporated courtesy of Land Rover DNA.
If you purchase or lease this magnificent ride, you will notice that the Evoque's waist line was retained and a little enhancement done to achieve the new design.
No production dates have been released or confirmed, but watch this space, you never know!
Keep yourself updated with the latest motoring news by liking us on facebook, following us on twitter or connecting with us on LinkedIn.
If you're looking to purchase or lease a new Range Rover or Land Rover contact our sales team.  Alternatively, visit our website where you will find new and used Range Rovers available for sale or on finance.
Thanks for visiting us today.

Andrew enjoys: Movies and travelling to new cities to explore different cultures.

Andrew has been in the motor trade for over 20 years. What he enjoys most about his job is the team spirit and the dedication of his work colleagues. He also appreciates the teams input in the improvement of the company.

Latest posts by Andrew Kirkley (see all)