What are the top 7 refrigerated vans?
Does your business make deliveries? Are they local? National? Chances are that if deliveries are part of your business then, at some point, you'll be in need of a van. Of course, searching for a vehicle that fits your needs isn't a quick process, and that's where we come in.
When it comes to searching for a van whether you're looking for refrigerated vans to transport meat if you're a butcher or deli or one that can transport more fragile goods like flowers or cakes, it can take time to find. We can help take some of the stress away, whether that's because we do all the searching for you, or help you with the frustration that can be the paperwork.
What should you consider when looking at new refrigerated vans?
When it comes to choosing a new delivery van for your business there are multiple factors to consider including what your vehicle needs to be capable of in order to be the right one for your needs.
Cost
No matter whether you're looking at a van or a food mixer, cost is a huge deciding factor for every high-value purchase you make.
It may seem that selecting a lower-cost vehicle, however, going cheap very rarely proves to be cost-effective in the long run when you take into account the number of repairs you will end up paying for.
That having been said, investing in a van that is incredibly expensive doesn't always mean you're getting the best value for your money either.
As we've already said, buying a new van is a significant investment for your business so you want to ensure that you're getting the best vehicle for your budget. Remember, there are few things worse than acting on impulse only to find that you've made a huge mistake soon after, which is why it's important to carefully consider your requirements before making a commitment.
Temperature Range
This is probably the most important thing to consider when you're buying a refrigerated vehicle. The last thing you want to discover is that your perishable produce (whether that's meat, flowers or cake) has been damaged as the temperature you need isn't properly maintained.
Since the temperature range varies from one vehicle to another, it's important to assess the temperature that you want your vehicle to reach. There are four different types of refrigerated van and each one has a different temperature range. Knowing the temperature range that you require for your business will help you to determine which conversion option you need to select when you come to get your van.
Insulation-only
An insulation-only van can maintain the chilled temperature of non-perishable goods. As an insulated van isn't refrigerated it is not suitable for transporting food or any other produce that requires specific temperature control.
Typically, an insulated van is one where insulating material such as styrofoam or polystyrene is used in the loading bay of the van in order to keep warmth out and cool in.
An insulation-only van is ideal if you're a florist transporting displays or delivering bouquets to customers.
Chiller conversion
A chiller van is actually relatively similar to the insulation-only van, with a thick lining of styrofoam or polystyrene, but for one thing, it also contains a chiller. The inclusion of the chiller unit means that, unlike the insulation-only vans, it can chill food as well as ensure perishable items maintain a temperature between 0 and 8 degrees centigrade.
This sort of conversion van is ideal if you are planning on travelling with your goods for any length of time. Given the temperatures it can maintain, it's ideal for transporting drinks and dairy produce (including milk, butter and cheese).
Semi-Freezer conversion van
This van is ideal if the perishables you're transporting need to stay frozen. A semi-freezer conversion can reach temperatures as low as -15.
As well as being able to maintain these temperatures, it also has some additional features which include:
Reverse cycle defrost – which defrosts your produce by reversing the actions of the condenser and evaporator
Hot gas defrost – which uses the hot gases produced in the freezer system to quickly defrost your goods.
As a semi-freezer conversion van can maintain temperatures between -10 and -15 degrees centigrade without issue, this is the perfect van for transporting frozen goods.
Full-Freezer conversion van
A full-freezer conversion van is similar to the semi-freezer in that it has a thick layer of insulation that is the same depth (around 75mm) as well as the same defrosting capabilities. This means that your products can be quickly and easily defrosted using either the reverse cycle or the hot gas defrost functions.
The biggest difference between the full- and semi-freezer conversions is that the full-freezer conversion has reinforced rear and side doors which means that it can reach much cooler temperatures. In fact, it can reach temperatures of up to -20 degrees centigrade.
If you're looking to reach temperatures of -25 degrees then you will need to consider getting a van with more insulation – up to 10cm (100mm) thick and a heavier exterior door in order to ensure that the temperature inside the van doesn't fluctuate.
The ideal temperature for transporting frozen meat, poultry, fish and other deep-frozen goods is between -20 to -25 degrees centigrade.
Size
When you start your search for a van, it's helpful to know the size of the van that caters to your specific needs. While it may seem logical to look at only your current needs, you should consider your future needs too. This van is a significant business investment so planning for the future is important.
How big do you see your business becoming over the next few years? If you can see your business expanding in the future then it's likely you'll need a vehicle with larger load space.
Purchasing a refrigerated van that is even a little bigger than what you presently need would be a smart investment in the future plans for your business.
Fuel Efficiency
Driving a refrigerated van can be quite expensive. This means that when it comes to assessing the fuel efficiency of a vehicle (with the refrigerated aspect both on and off) should be one of the deciding factors that's close to the top of your list when you start your search.
The fuel efficiency of your refrigerated van will depend greatly on the conversion type you have chosen for your business. Logically, the insulation only one will have less of an impact on your fuel use than the semi- or full-freezer conversion options.
Technology
As with anything that relies on technology, refrigerated vehicles are constantly evolving. More efficient designs and new technology are continuously being applied and implemented. This is something you need to take into consideration when you're looking at a new vehicle for your business – or any other purpose. Admittedly, an older vehicle can be retrofitted with newer technology, however, it's more practical to get a vehicle that was designed with it in mind.
Efficiency
Whether your van is for ice cream, meat or transporting flowers, getting the right one can make a great difference. When you're going to be using a van for your business it's important that it's dependable. The last thing you want is to invest in a van that doesn't meet these requirements.
Delivery efficiency is an essential part of every delivery business' success so a refrigerated van that is the correct size will be the key to yours. It's important to consider the area that you're going to be covering with your delivery van (or fleet of vans) and whether a large or small van is best suited to the route that it will be travelling.

What are the top refrigerated vans for butchers?
No matter whether you're delivering meat to private households, catering a large event, or a small local supplier delivering to other small businesses, buying a refrigerated van is the best way to ensure that you deliver safe food to your customers.
It's true that purchasing or leasing a refrigerated van can be a significant investment, but having one is vital for adhering to various health and safety regulations. Getting a refrigerated van can even help you to expand your existing business – something that can be an advantage during a time when home delivery – both food and other goods – has increased, with the business worth over £11.4 billion.
If you're wondering where to start when it comes to purchasing a new vehicle for your business then we've done some of the research for you. Have a look at our list of vans below.
Mercedes-Benz Sprinter
The Mercedes Sprinter has been around since 1996 and is one of the most popular and reliable vans on the market. It's at the top of the list when businesses start looking for a new refrigerated van.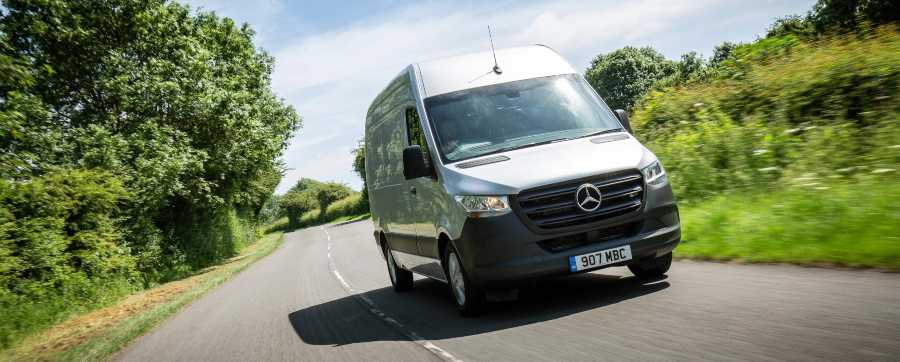 So, what is it that makes it a top van for butchers? A combination of sustainability, impressive fuel economy and great performance make it one of the best vehicles to choose if you're looking to take your butchery (or catering) business mobile.
Three different versions of the Sprinter are available, as well as the 100% electric eSprinter Progressive.
Payload: 884 – 2,317kg (it varies greatly depending on the trim)
Ford Transit
Having been around since 1965, the Ford Transit is definitely an old guy on the block. It's also one of the most popular vans available for sale in the UK.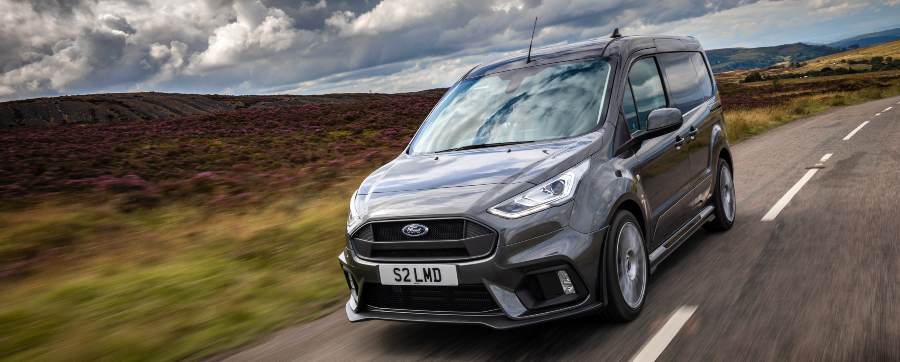 The Ford Transit has quite a spacious interior with a load space that is over 3 metres long, giving you adequate space for insulation and the equipment required to convert it into a refrigerated vehicle. Depending on the trim you select, the payload is incredibly generous.
The van has multiple configuration options, making it easy for you to find the right one appropriate to meet your business needs.
Payload: 969 – 2,457kg
The Ford Transit is probably a van you are incredibly used to seeing on UK roads, as it's one of the most popular vehicles in the country.
Vauxhall Movano
The Vauxhall Movano is a prize-winner, with incredible records for reliability and with a smart, versatile interior, it's the perfect van to select when you're considering converting it into a refrigerated vehicle for your business.
The Movano is a large panel van that allows numerous customisation options to you as the owner. If you're looking for a high-quality vehicle with a variable load capacity, this van should be on your list.
Payload: 830 – 2,110kg
The Movano is a great choice for a refrigerated van, especially if you're looking for something with generous and versatile loadspace.

What are the top refrigerated vans for florists?
Are you looking to increase your floristry business' potential by adding a delivery service? Or perhaps you're already delivering but the business is expanding or you need to replace your existing vehicle?
As with any business, a reliable van is vital, and when it comes to flowers it's important that your carefully created arrangements are delivered in the condition they left your premises. Of course, the van will also need to be able to keep your flowers at the right temperature, which is between 1 – 8 degrees centigrade.
No one wants a bouquet of limp roses.
Mercedes Citan
The Citan is considered to be one of the best small vans and it's a great option for conversion into an insulated vehicle.
This versatile van is ideal for urban deliveries and short journeys. The longest Citan has a load length of just over 2 metres and a payload of up to 661 kg.
The cargo bay is a generous 1.2 metres high and 1.5 metres wide, giving you a lot of space to load and unload your goods.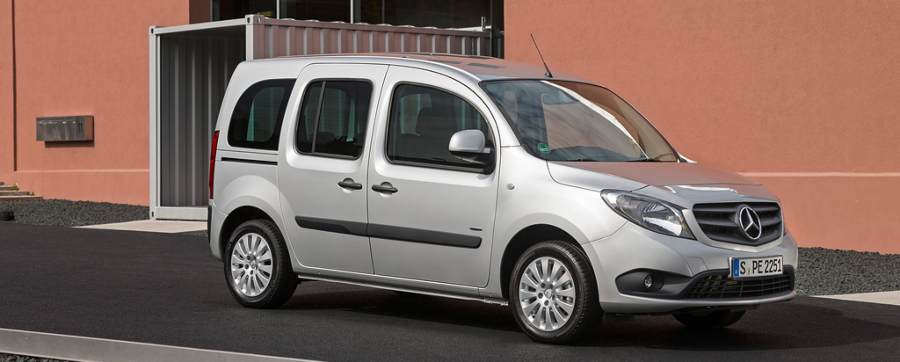 If you're going to be spending all day driving then comfort is important and with easily adjustable seats that's one concern to tick off your list. It also has a generous amount of storage space in the cabin so you'll have somewhere for your phone, water and coffee in preparation for a long day on the roads.
Fuel economy is another thing that Mercedes took into account when designing the Citan, and with up to 62.8 miles per gallon (tested) you're not going to be having to make too many pitstops to refuel anything but the coffee mug.
Ford Transit Connect
The Ford Transit Connect has been around for about 20 years and over eight million of them are on roads across the planet. The Transit Connect was also the first European panel van to go on sale in the US. In 2013 the second generation model was introduced, with a comfier interior and a number of new safety features. This second-gen model got a significant facelift in 2019.
With a side-loading door that opens to 82 centimetres and a load space that is 2.1 metres in length, there is plenty of room get this converted into a refrigerated van and use it to carefully load the flowers for a wedding or a generous afternoon of deliveries.
As the Transit Connect has a payload of up to 982kg, it can easily be converted if you're looking for refrigerated vans, to ensure that your flower deliveries get where they're going without any heat-associated drooping.
Vauxhall Combo
If you're looking for something that's practical and have been thinking about refrigerated vans, as well as giving you the choice of several different configurations and is a 2021 award winner then look no further. The Vauxhall Combo is an award-winning van that has been around since 1993. It's modelled on the Vauxhall Astravan and is currently in its fourth generation.
As another small van, this is perfect for a small business, especially if you're looking for something that is spacious enough to have insulation added so it's ready for your flower deliveries.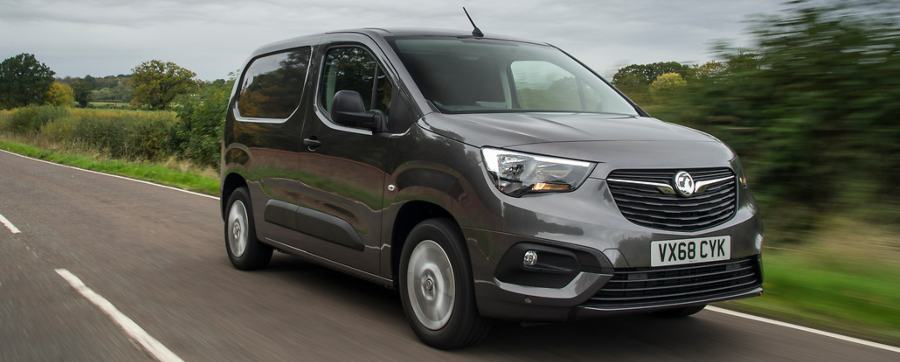 There are a few different body style options available, but if you're looking for the one that's ideal for our flower delivery business, then we'd definitely recommend you select the Combo Cargo with 1000 kg of payload and a load length of 2.1 metres.
The Combo is also pretty good when it comes to fuel economy, great if you're driving around all day and don't want to keep on stopping to refuel. It can get up to 56 miles to the gallon.
Volkswagen Caddy Cargo
In 2010 the Caddy Cargo van was released in the UK. It's a popular choice for utility companies including British Gas, which has a contract with Volkswagen for the vehicles. It's also popular when companies are looking for vehicles to convert into refrigerated vans.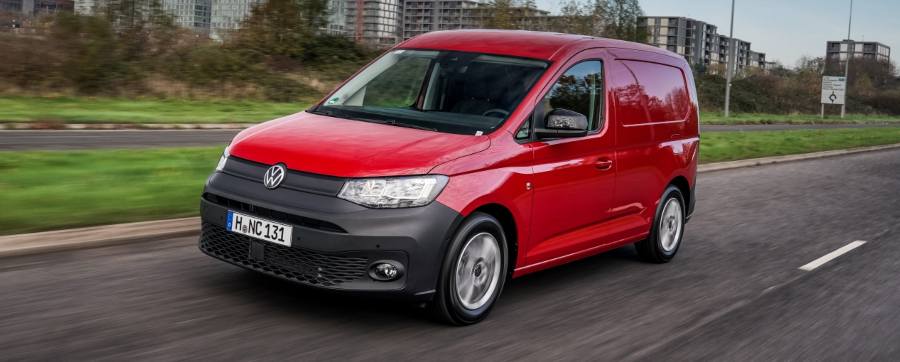 In 2021 the van was given a massive facelift and at the same time it was renamed, so the Caddy Cargo became the Caddy Cargo Commerce, complete with three brand new trims in the form of the Cargo Commerce, Commerce Plus and Commerce Pro. All three different trims come with Autonomous Emergency Braking, Cruise Control and a handy multi-function steering wheel as standard.
The Caddy Cargo has a payload of up to 687kg and a load length of up to 1.8 metres. Depending on your model, you can also get up to 58.2 miles to the gallon, making this a pretty fuel-efficient van.
So, there it is, our list of recommendations if you're looking for a delivery van that can be converted for refrigeration.
If you don't see the right one here, there are more to choose from and we can help.
Whatever your business, if you're looking for the ideal van to convert into something to transport perishable goods, we can help you to find the right vehicle. We have been looking after businesses like yours since 1997 and our team of experienced vehicle specialists have a vast array of knowledge that will help you find exactly what you're looking for.

Fed up with looking for your next vehicle?
Need advice from an experienced Vehicle Specialist on what vehicle is right for you?
Book your FREE consultation now