When looking at getting a new car, a common concern amongst customers is that they will end up speaking to a 'pushy salesperson'.
And we get it, it can be really off-putting and it's almost reason in itself to just not bother. The last thing we want is to be given the hard sell. Just give us the best options and the best value. Surely, that's not too much to ask is it?
Well, no it's not–as long as you know where to look. The reality is that there are several leasing companies out there that operate this way, and at OSV we have heard a lot of horror stories about salespeople mis-selling.
But don't worry; there are ways of avoiding this. And it's not just to try and avoid speaking to a salesperson.
In this article we will explore the reasons why you should speak to a salesperson, the best ways to handle them, and how to avoid pushy salespeople.
Why does my leasing company want to speak to me on the phone?
There will be some companies that simply email you prices instantaneously. While this may save time, it's something you should be wary about.
This is because credible companies who are interested in giving you the right car at the right price will want to speak to you before giving you any prices. This is because your specific requirements will alter the price, and sometimes drastically.
The price online or the price on the email will not be tailored to your preferences, so you cannot be guaranteed to get that price. There are lots of different factors that affect lease price such as;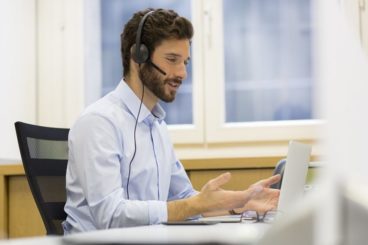 Mileage
Initial payment
Length of contract
Type of lease
Credit rating
Additional features
Type of vehicle
We've just touched upon some of the thing that affect lease price, but you can read our article on what affects lease price for more information.
So, you can see why it's important that your vehicle supplier would like to speak to you before they give you a price. If you don't, then you could end up basing all your decisions around a price that isn't even accurate.
How do I know I'm dealing with a reputable leasing company?
There are loads of ways in which you can tell if you're dealing with a reputable company. Why is this important? If you are dealing with a reputable company then you can be sure that you will not end up speaking to an inexperienced, pushy salesperson who is more focused on  targets than finding you the best deal.
Here are just some of the ways you can tell if a leasing company is reputable.
Are they regulated?

This is super important. If they are regulated by the Financial Conduct Authority

then that means

you are protected from any mis-selling.
It's also a great sign if they are members of the British Vehicle Rental and Leasing Association

. They are the

trade body for Vehicle Rental and Leasing in the UK.

All members are inspected to ensure they keep to a high standard, which includes price transparency and clear and accurate information.

You can read our detailed article on what accreditations to look for when choosing a leasing company here.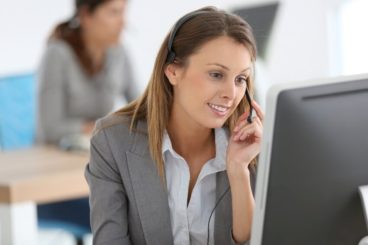 Check their reviews

What are their reviews like? If you do it for movies, you can do it for leasing companies. Are the customers pleased with the service? If they have nothing but good things to say then you will have nothing but good things to say.

Look at their website

Do they have a

company vision or culture

?

Do they seem honest or transparent

? Check for any accreditations such as the BVRLA Logo.
Find out how long they have been trading

We've had staff members speak to customers who have paid a deposit for a lease contract and then the company has gone under and they've lost their money. The longer the company have been trading the more established they will be.
We have only touched upon the things you should be looking for, but you can read our article on what to look for when choosing a leasing company here.
What should I look out for when talking to a salesperson?
Even if you think you've chosen a reputable company, it's still important to be aware when talking to a salesperson. You want to ensure that they have your best interests at heart and they genuinely are trying to find the best deal for you.
Here are some of the things you should be looking out for when talking to a salesperson;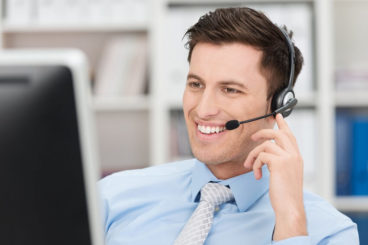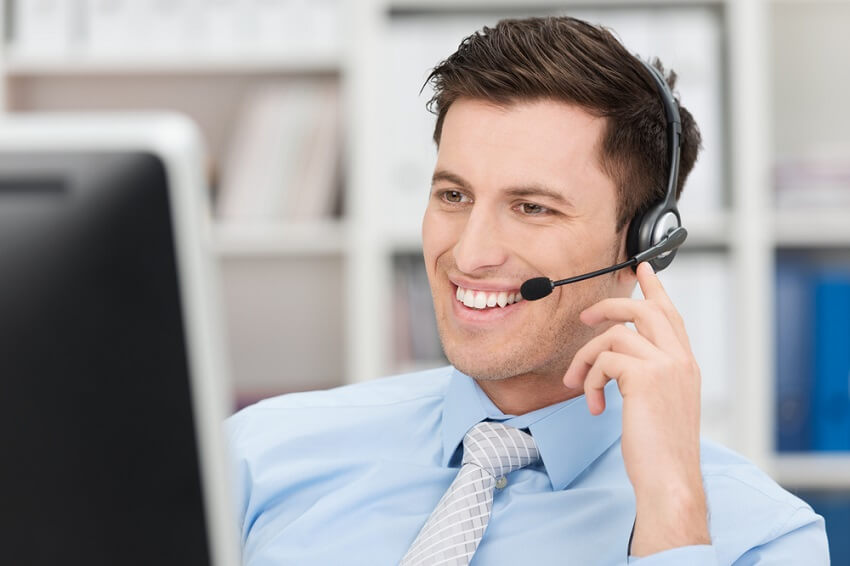 Are they in a rush?

If they are keen to give you a price straight away, then this should start sending out warning signals.
This reflects a lack of commitment to building a relationship with you and offering you a personalised service.
Also, if they are in a rush then they are more likely to make a mistake or miss key information.
Do they ask, or do they tell?

Your salesperson should be asking you lots of questions. By doing this they can get a good idea of your situation and requirements.
  Are they proud of their company?

They should tell you a bit about the company they work for and their background as well. They should be proud of what they do and who they work for. If they don't, why?
Do they care about the detail?

As mentioned before, they should be asking lots of questions so they can get every last detail right. If they are too general then you can't guarantee that you won't get what you want.
Do they summarise and recap?

Your salesperson should be focused on getting everything right, so they should check their understanding at every stage to ensure that they don't let any mistakes slip past them.
How do they sound?

Do they sound bored or like they would rather be speaking to anyone but you? Or are they happy and passionate? It all matters.
As you can see, there are some really good reasons why you should speak to your salesperson. We understand that you would rather not speak to anyone than have to speak to someone who will try and push you into something you don't want to do, which is why we've given you ways in which you can avoid this.
Not every salesperson is a pushy salesperson, and there are salespeople out there who genuinely care about you and giving you exactly what you need. You just have to do some research first.

Latest posts by Andrew Kirkley
(see all)