Selling on Price vs. Selling on Service
Top Tips on How to Sell on Price and Service
Which statement most applies to you?
Do you sell on price, or do you sell on service?
There are many sales jobs out there that focus more on price and many that focus more on selling on service.
The truth is that, with price being such a big factor in today's market, not every sales executive is used to selling a premium brand and selling on service.
It can be difficult to overcome price objections because sometimes it can be perceived that price is the be all and end all. So, when a customer has a better quote; it can be tempting to think that you've lost the sale.
This doesn't need to be the case. Research shows that although customers seek competitive pricing, customer service is a high priority and it is becoming the main factor for buying decisions.
At OSV, we have helped several sales executives to offer great pricing whilst also offering and selling market leading customer service.
Throughout this article, we aim to cover some key points to help you both styles of selling; selling on price, and selling on service.
How to Sell on Price
Although selling on price speaks volumes, it will never be enough on its own. The product and the service need to be right.
So, make sure that what you are offering genuinely meets the needs of your client. Ask yourself;
How does it meet their needs?
Why is it right for them?
What will it achieve for them?
What problems will it solve for them?
Thinking this way will help you to present your product in a way that is most compelling for the customer.
The top tip here would be to do not rush straight to the price. Build your relationship, understand your customer and then offer the right solution. Once you've done that, the customer will be ready to consider your price and see if the deal works for them.
Selling on price can be hard work. You could end up with customers coming to you with better quotes and expecting you to either match or beat it. Therefore, we would recommend that you know exactly what research and shopping your customer has done so far. Not only will this benefit you, but it will also benefit them. If they are price driven, they will want you to get the best price.
So, if you explain to them that instead of disappointing them, you would like to know exactly where the customer needs to be to make the deal viable.
If the price expectation is unrealistic then you need to find out what they are prepared to compromise on. If price is their primary goal, then they may be happier to lower expectations in order to achieve price. If they are not prepared to compromise and they insist on a better product or service, then you will need to be prepared to sell on service.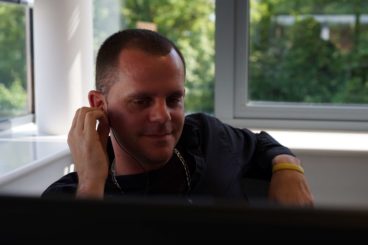 How to Sell on Service
Over the years, we have seen that this is the most enjoyable and the most rewarding type of selling.
If you're an expert at what you do, you're worth more than those offering bargain prices.
The key to selling on service is to understand what your service really offers. I'm talking about the real evidence that your service is different from the rest.
For example;
Testimonials
Social media reviews
Case studies
Can you use them as examples? If so, this will empower you to talk confidently about your service as you can back it up with evidence.
What is Great Service?
Research shows that the main factors associated with exceptional customer service are;
Response times
Ease of process
Relationship/ Rapport
Quality of product
Problem-solving ability
Communication and being kept informed
Time saving
So, if you want to become an expert on selling on service, then you need to evaluate how effective you are at each of these points. You should also do your research into what your competitors do.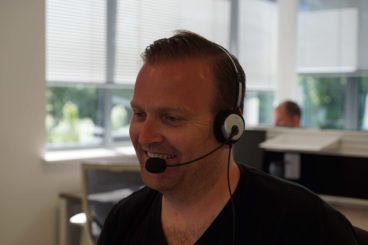 When selling on service, it's no good just saying how great you are. You need to explain what you offer, what's different and how it will benefit the customer. You need to do this with facts, figures, and evidence.
Selling on service also comes down to how well you structured the first enquiry; did you set yourself apart? Were you thorough enough to prove this?
If you did then, when faced with price objections, you can ask how the service and process has compared so far.
Another thing to note is that people find different things important. Something might be important to one person, but not the other, so you need to establish this when you first build the relationship. What is more important to your client? How do they define great customer service? The more you personalise the experience, the better the service.
If you are going to sell on service, then you need to believe in it. Don't be fazed; know that you're exceptional and that your product and your service is better than the rest.
Ultimately, whether you're selling on price or selling on service, you really need to know your customer. It's important that you get to know their needs, and prove to them that you can deliver what they want. Hopefully, this article has given you some tips and advice on how to sell on price and sell on service.

Andrew enjoys: Movies and travelling to new cities to explore different cultures.

Andrew has been in the motor trade for over 20 years. What he enjoys most about his job is the team spirit and the dedication of his work colleagues. He also appreciates the teams input in the improvement of the company.

Latest posts by Andrew Kirkley (see all)