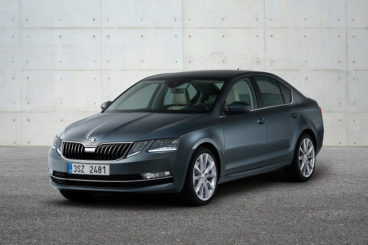 There was a time when plumping for a Skoda Octavia hatchback meant setting for the least classy of all Volkswagen's hatches. In 2016, things are a little bit different. The brand have literally pulled no punches with this, the third generation Octavia. It's bigger than ever, represents more value for money, and benefits from such intelligent design work and engineering that it could change the way everyone thinks about this brand. Let's take a closer look at what it's all about.
Skoda Octavia Hatchback Test Drive
Skoda are well known for their pragmatism, and they have taken a very logical approach to driving dynamics. Their thought process is that anyone who settles for a low order engine probably won't be too fussed about state of the art handling response. As such, the innovative multilink rear suspension setup is only available if you opt for one of the vRS variants; powerful and performance oriented, these models use the same 2.0-lire petrol TSI engine that you'll find in a Golf GTI.
As for the mainstream models that most buyers will snap up, the suspension set up is decidedly more humbler. Most punters will no doubt set their sights on either the 1.6-litre TDI diesel or the 1.2-litre TSI petrol plant. Both come with 105PS, while there is also the option of a more efficient Green-line 1.6-litre TDI, which is good for 110PS. This trio of engines are not what you'd call quick, but the exciting introduction of Driving Mode Selection will definitely shake things up a bit. Unusual for a family hatchback of this ilk, this system allows you to choose between three different driver setups:
As for handling, this particular family hatchback isn't really designed to tailor to the needs of a driving fanatic. Body-roll is well managed, though, while the steering is accurate and on point. If you do want a bit more oomph from your Octavia hatch, you might want to bag yourself one of the vRS models.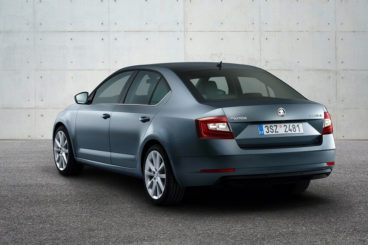 The Interior, Design And Build Of The Skoda Octavia Hatchback
Skoda's chief designer didn't exactly do this car a lot of favours when he came out and said it sports "an engaging and elegant new look."
Buyers – and even mere casual observers – of this car's predecessor won't be fooled, though, because this car looks eerily similar to its predecessor. Sure, the new Octavia is a lot longer (+90mm), and it's wider too (+45mm). It's also 102 kgs lighter, but the design is still largely the same.
Step inside the car, and you'll find a user friendly dashboard that comes complete with a chrome-ringed speedometer. Indeed, everything is simply and logically laid out, so that everything from the air conditioning controls to the touchscreen stereo system is easy to locate and use.
Soft touch plastics add a touch of class to the interior, while flourishes of silver-trim finish are easy on the eye. Altogether, the finish and fit is top-notch and can't be faulted. The car looks commanding on the outside, and commanding on the inside.
Practicality is class-leading – as expected. Not only is the cabin gigantic, but rear seat passengers are treated to more room than you'll get in a pricier exec saloon. There are storage spaces dotted everywhere, while the boot is sized at a headline-grabbing 590-litres. You can increase this to 1,580 if you fold the rear seats down.
Skoda Octavia Hatchback Pricing And Running Costs
Prices for the new Skoda hatchback start out from £16,500 an rise to £28,000.
There are five trims available:
S
SE
SE L
vRS
Laurin & Klement
Standard equipment is generous across the range. Even entry level variants come with Bluetooth connectivity, air conditioning, a DAB radio, and a trip computer. Opt for the SE variant, and you'll also get electric rear windows, twin-zone climate control and a driver fatigue sensor. The SE L variant throws in cruise control and automatic high-beam headlights, while the sporty vRS model gives you body-budding front seats. The range-topping Laurin & Klement trim tops things off with 18" alloys and xenon headlights.
In terms of running costs, less weight and the introduction of turbocharged engines ensure that the Octavia is a real money saver. If frugality is top of your things to look for in a car, the 1.6-litre TDI diesel returns 88.3mpg and emits just 85g/km of CO2. The 1.2-litre TSI 105PS petrol, meanwhile, returns 57.7mpg and emits 114g/km of CO2.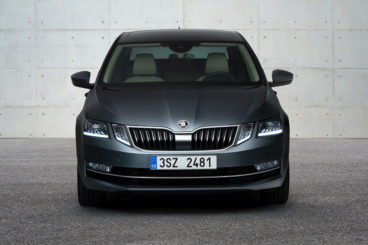 Our Favourite: The Skoda Octavia vRS
The Octavia goes hand in hand with Skoda's history. Indeed, the name itself has been there since 1959 when it was affixed to a much, much smaller car. In 2016, Skoda now produce hefty, powerful and practical cars such as this – and they do it very well. The brand may no longer the 'value brand' but the Skoda Octavia hatchback is very much value for money.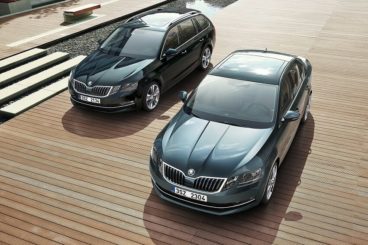 Latest posts by Will Titterington
(see all)