The Association of British Drivers (ABD) praised Swindon Council for trialling speed reactive traffic lights.
The Council were the first to turn off its speed cameras which has resulted in reducing casualties.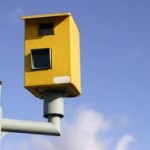 They are now the first Council in the UK to trial speed reactive traffic lights.
The lights will turn to red if the approaching vehicle is going too fast.
The reactive traffic lights are already widely used across Spain and Germany and they are set to be trialled in the UK for many years.
Do you have an opinion on this article?
Marketing Dashboard Contacts Content Social Reports Productivity Search 10+ osv.ltd.uk Hub ID: 2381492 Calls-to-action Export CTA Data Create a CTA ▾ Dashboard Settings Integrated Tools Blog Landing Pages Email Latest News ArchiveAll Campaigns Sample - My first inbound campaign in HubSpot Guide Campaign Masis Career Resources Learning Centre Home Buttons Latest News Archive Lead Scoring All CTA TypesAll CTA Types Standard CTA Smart CTA This month to dateThis month to date Today This week Last 30 days Previous month Last 3 months All time Custom date range Show chart Status CTA Updated Views Views ➝ Clicks Clicks Clicks ➝ Subs. SubmissionsArchive Fiat 500 STANDARD CTA (1) Details19 Sep 2016 5 0% 0 0% 0 New Archive Learning Centre STANDARD CTA (5) Details13 Sep 2016 6 0% 0 0% 0 Archive - Car Reviews STANDARD CTA (9) Details1 Sep 2016 12 0% 0 0% 0 ©2016 HubSpot, Inc. All Rights Reserved.Privacy Policy Help Embed Code for: New Archive Learning Centre

Debbie enjoys: Spending time with her family and dogs, travelling and her work.

Debbie has had exposure to every aspect of the business, ensuring a tight ship at every stage of the process. She thrives on achieving great results, all the while being a great person to laugh and joke about with.

Latest posts by Debbie Kirkley (see all)