How reliable is Subaru? An honest assessment
How reliable is Subaru?
How reliable is the Subaru Forester?
Is the Subaru Legacy reliable?
Is the Subaru Impreza reliable?
How reliable is the Subaru Outback?
Why is Subaru less reliable?
In Conclusion: Should you purchase, lease, or finance a Subaru?
Considering a Subaru but concerned about the manufacturer's reliability? Our article will provide you with all of the honest and unbiased information you could need. 
Subaru is the car division of Subaru Corporation (formerly Fuji Heavy Industries), a Japanese transportation conglomerate. 
Their cars have remained popular with a core set of buyers, with marketing targeted specifically to their niche in the automotive market. Subaru owners tend to want the cars because of their drivetrain engine, their off-road capabilities or the fact that they are affordable in the sports car market. 
Despite their niche market, Subaru have had a strong presence in customer satisfaction and reliability tables for some time now. But how reliable are Subaru? 
In this article, we look at how Subaru compares to its rivals and answer the question, "How Reliable is Subaru?".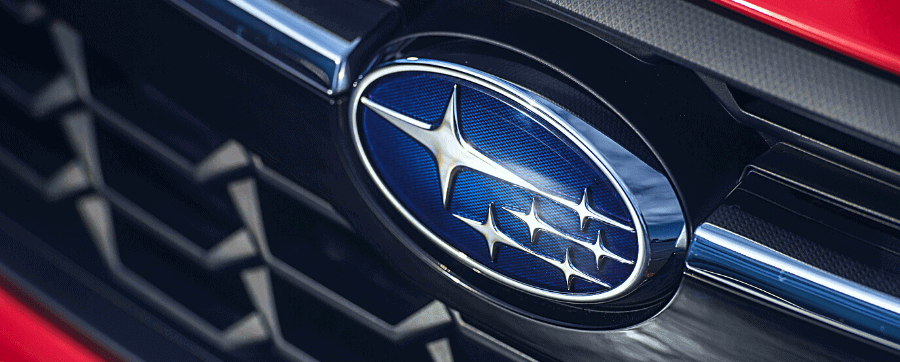 How reliable is Subaru?
Subaru has experienced a lot of ups and downs over the last decade, and in 2016 the drop in their reliability was enough that they dropped to 18th out of 36 in the dependability scale as awarded by ReliabilityIndex.. 
Currently, none of Subaru's vehicles appear on the ReliabilityIndex's Top 100 UK Cars, and the manufacturer has an average Which? score of 63%, with the Subaru XV (2012-2017) scoring the highest with 73%. Which? gives Subaru two stars out of five for 0-4-year age bracket reliability, with 14% of Subaru owners reporting that their car broke down or failed to start at least once in the year prior to the Which?'s survey.
Is the Subaru Forester reliable?
Even if you have never looked at a Subaru yourself, you probably would have heard of the Forester. This compact SUV comes in about just over average for reliability (when compared to other Subaru vehicles), scoring a Which? score of 66%. However, Which? recommends other vehicles. Also, the slightly above-average score is completely overshadowed by their extortionate average repair costs at £929.63. The Forester is also off the road for quite some time, with an average time of 4.47 hours. The high fuel consumption, 2.0-litre petrol engine struggles, and the pricey parts appear to be the vehicle's main downfalls, according to Which?.
In the 2018 Reliability survey conducted by Which? the Subaru Forester ranked rather well, with some owners of the model stating that they'd experienced no problems with their vehicles over the three years they had owned them. 
At the time, the Which? report discovered the Forester was on average spending no more than 24-hours off the road. 
The Subaru Complaints website listed a couple of the most common problems you may face with the Forester: 
Unintended acceleration

 

Brake light switch defect

 
Cracked windshields

 

Infotainment problems

 

Excessive oil consumption

 
Is the Subaru Legacy reliable?
The Subaru Legacy (2009-2013) does slightly better when it comes to dependability. The Which? score is higher than the Forester at 70%, making it the 2nd highest-ranking Subaru vehicle and it is also considered a "Best Buy". However, the yearly repair costs are around £429.30, according to withclutch.com. It also spends less time off the road, with an average of 3.45 hours.
The main issues that Which? had with this estate were the expensive parts, the restricted child seat positioning, and the low number of engine/transmission combinations.  The Subaru Complaints website listed a couple of the most common problems you may face with the Legacy: 
Denso fuel pump failure

 

Unintended acceleration

 
Cracked windshields

 

Infotainment problems

 

Subaru Eyesight problems

 

Excessive oil consumption

 
However, the newer models are more reliable than their predecessors, earning a slightly higher than average 112 (anything higher than 118 is considered to be a poor performance) on the ReliabilityIndex. 
Want to find the perfect vehicle that fits your exact needs and budget? Contact us now by requesting a callback by clicking the banner below or calling us on 01903 538835.
Is the Subaru Impreza reliable?
The Subaru Impreza did not impress Which? reviewers when the 2014-17 model launched as it received a slightly below-average score of 62%. Factors such as space of the interior, cabin noise, and fuel efficiency were reviewed and the vehicle was found lacking. 
The 2019 model has a larger interior, but in reviews the cost far outweighed any benefits offered by the vehicle. 
Overall, the Impreza does not impress. 
How reliable is the Subaru Outback?
The Subaru Outback has been on the Subaru roster for over 25 years. With the almost traditional shape of an estate, the vehicle has high ground clearance and is, like all other Subarus, four-wheel drive.
This vehicle has a Which? score of 69%, making it the 3rd highest-ranking Subaru vehicle on Which?, According to the owners who took part in the Which? reliability survey, the most common issues experienced were with the "slow-witted" automatic gearbox and fuel efficiency. Breakdown rates are higher than usual, with 7% of owners finding it necessary to call a recovery service. 
Interested in finding a vehicle that suits your needs? Get in touch with our experienced team by requesting a callback below or calling us now on 01903 538835. 
Is Subaru less reliable?
So, what has happened that may have made Subaru's less dependable than they were at the height of their popularity in the early 2010s. There are a few possible reasons that this might be the case. 
One is the fact that Subaru doesn't have as many models on its roster compared to some of its competitors. This means that if one or two models drop in reliability then it can bring the whole brand down. For example, if the Outback and Legacy experience a drop in dependability ratings, then this will affect the whole Subaru line-up and their standing in the reliability tables.
Subaru is affected differently to brands such as BMW and Mercedes-Benz, which have a much larger range of models. If one or two of the vehicles in the Mercedes or BMW ranges drop in dependability it will not have much of an impact on the brand's reliability as a whole. 
For Subaru this has definitely been the case. There have been problems with the Legacy and the Outback, which include noises, leaks and problems with in-car electronics. 
Another reason they might be considered less dependable here in the UK is because when they do go wrong, they cost a lot to repair. 
According to the most recent reports from ReliabilityIndex (2018), the average cost of repairs across all Subaru models is £562.37. 
We cannot ignore the high repair costs with Subaru, as this is something many consumers will want to take into account. One of the reasons the repair costs are so expensive in the UK is because there aren't many Subarus around. This makes their parts less common and therefore more expensive. This is especially true if they have to be ordered from abroad. This brings the repair prices up which, in turn, brings the reliability down. That's why they may be considered less dependable, and more expensive to repair, in the UK. It's simply because they are less common. Also, more recently, costs for labour have substantially increased. This contributes to the lower reliability rating for brands such as Subaru. 
One of the core reasons that Subaru reliability has dropped is due to the problems that the Outback and Legacy have had with in-car technology. This is a common reason for declining dependability in several makes and models since the early 2000s. 
Many cars today have a great deal of new and complex technology. While, on paper, this looks great, and is also really cool when you first get the car, you can run into problems with it further down the line. There are so many moving parts and they can affect the overall reliability of your vehicle. The technology can also prove to be expensive to repair or replace, further bringing the reliability down.
That said, Subaru are not the most unreliable brand out there by any means, and they are still producing good cars that many drivers have no issues with at all.
In conclusion: how reliable is Subaru?
So, how reliable is Subaru? While Subaru isn't the most reliable brand on the market, some of their models are better than others (e.g. the Legacy). Overall, they are an average brand with a model or two that are better than average. But they are improving, having risen through the ranks since their drop in popularity and dependability in 2016. Since then, in July 2021, Subaru's sales rose by 125% and it is now the fastest-growing SUV brand in the UK. The manufacturer has managed to improve the vehicles that they have available by focusing on improving existing technologies. 
When it comes to their rivals, they can't compete as many of their rivals are some of the most dependable brands on the market today. 
That said, we know that Subaru targets a niche market. And this market will buy a Subaru simply because it's a Subaru. 
So, it really depends what is more important to you, the fact your car is a Subaru, or that it's ultra-reliable. Either way, we can't deny that Subaru make good cars that enable them to continue their loyal following. Plus, Subaru is becoming more and more successful, which shows their growth over the last couple of years. 
Article information last updated in March 2022.
Fed up with looking for your next vehicle?
Need advice from an experienced Vehicle Specialist on what vehicle is right for you?
Book your FREE consultation now